Lydia Project
The United Methodist General Conference will be coming to Minneapolis in 2020. The Dakotas-Minnesota Area has a wonderful opportunity to come together to provide hospitality for this conference.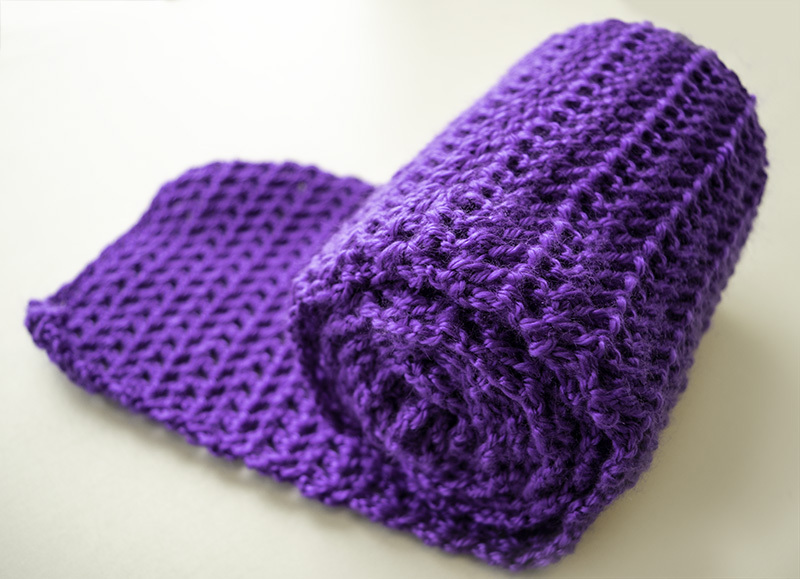 We intend to greet every delegate, dignitary, bishop, and spouse with a handmade scarf, to serve not only as a memento of General Conference but also as a practical solution to drafty, air-conditioned rooms. That's where you come in!
We are inviting United Methodists in Minnesota, North Dakota, and South Dakota to help us knit or crochet 10,000 purple scarves. We are calling this initiative the Lydia Project, after Lydia in Acts 16.
Each church is asked to designate a contact person for this project. The contact person will be responsible for coming up with an estimated number of scarves your congregation can commit to making. (Contact MaryAnne Korsch to let her know your number!)
Project Details: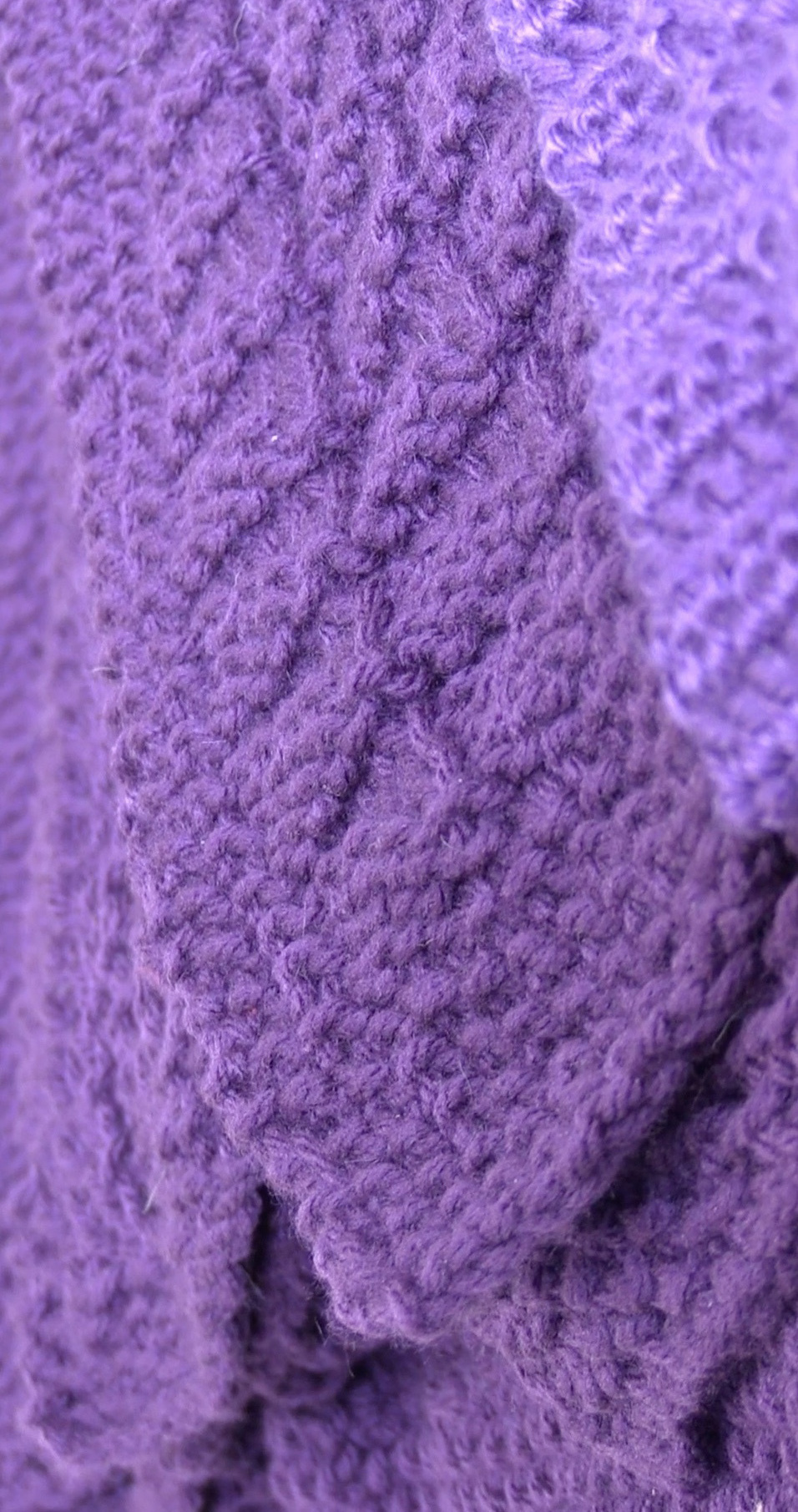 Scarves should be hand-knitted or hand-crocheted. Since this is a Minnesota event, please use solid purple yarn, like the colors of the Minnesota Vikings or Prince. Royal purple and bright purple are great. Please avoid lavender color and do not use variegated yarn.
Please use acrylic yarn that could be washed if needed.
The pattern can be the creator's choice. Finished projects should be 6-7 inches wide and at least 60 inches long (think about wrapping a scarf around your own neck to stay warm in a drafty room). If you add fringe, which is optional, please be sure that the scarf itself is at least 60 inches long before the fringe.
When the scarf is done, package it individually in a gallon-size Ziploc bag. Please find a place in your own church to store the finished products and plan to bring them to Annual Conference 2019.
Once your congregation commits to creating a specific number of scarves, you will receive that number of tags (at Annual Conference if you stop by the Lydia Project Table, or they can be mailed to you); the tags have a space for the creator to write his or her name and church, and to put a dot on a map of the Dakotas-Minnesota Area that indicates the creator's approximate geographic location. Use a piece of purple yarn to attach a tag to each scarf. Please contact MaryAnne Korsch to get your tags.
As the scarves are being created, invite the creators to be in prayer for General Conference 2020, and for the recipient of their scarves.
More information about the Lydia Project will be provided at the 2018 Annual Conference, where samples will be available and you'll have an opportunity to ask any questions you might have in person.
Questions? Contact:
Mary Anne Korsch
Deacon, First UMC, Duluth | Member of the GC 2020 Host Team
maryanne.korsch@gmail.com | 218-343-8813