By:
Doreen Gosmire, Dakotas Conference Communications director
"I have been very blessed to be where I have been and see things happen. There are a lot more talented and gifted pastors than I am. I have been fortunate to witness and be gifted by the grace of God," says Rev. Roger Spahr, who will retire from 42 years of ministry. He currently serves as the Southeast District Superintendent.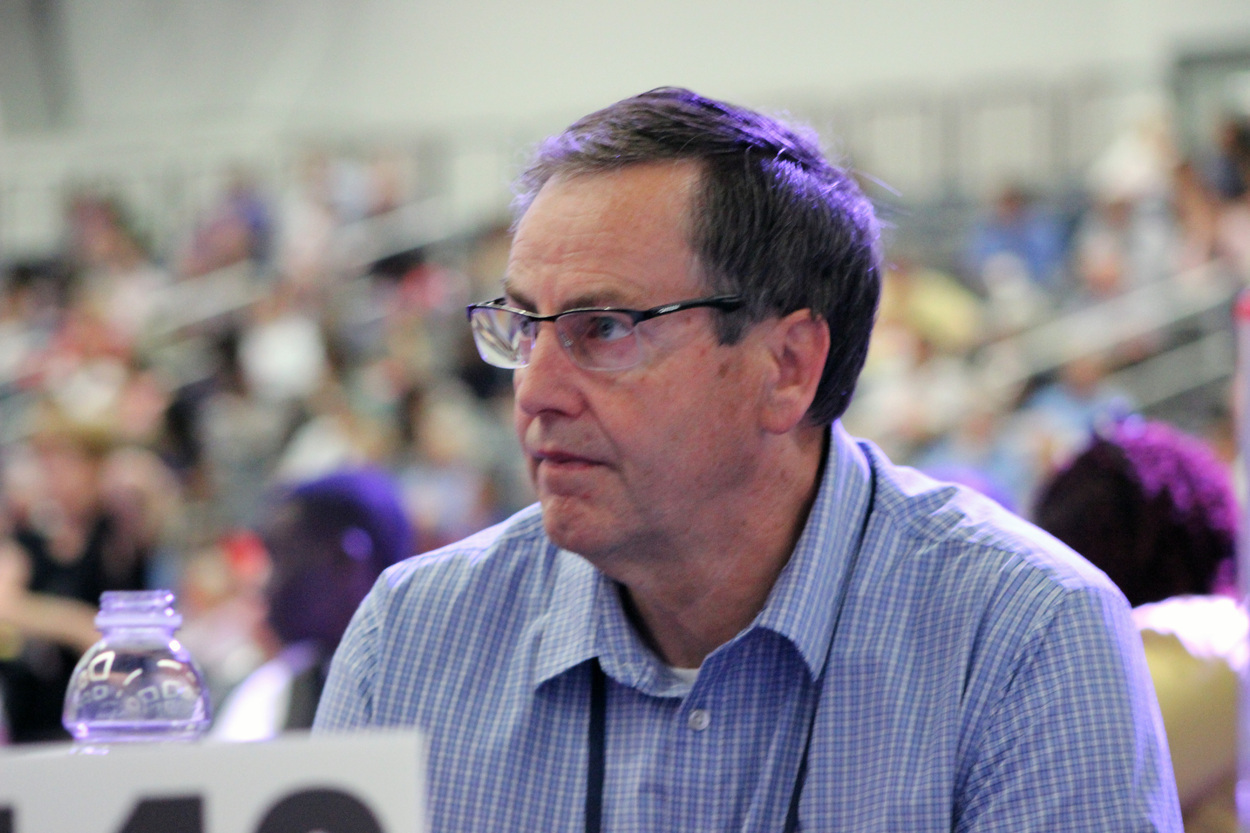 He first sensed his call to ministry in grade school at Big Stone camp. "I remember the last night of camp; the leader gave an invitation and a card. The card had these choices: I want to give my life to Christ. I am feeling called to full-time ministry. I am already Christian," says Spahr. "I kind of was thinking I should check. I should go into full-time ministry, but I took the safe way out, and I checked that I was already Christian."

As a senior in high school, Spahr was the president of the youth group at Central United Methodist Church in Milbank, South Dakota. He was asked by Rev. Sam Graf, who was serving Central UMC, leading the youth to pray for a lay witness mission.

"I remember getting together with the youth, and we had no idea how to pray," says Spahr. "We just sat there looking at each other. It was a vacant place for me. I had never thought about getting together with other youth and praying out loud."

The weekend of the lay witness mission in Milbank, 20 youth, including Spahr, made commitments of their lives to Christ. The next Sunday, Spahr announced, during worship at Central UMC, that he felt God was calling him into ministry. Rev. Sam Graf was a mentor for Spahr and six others.

It was 1971, the timeframe of the Jesus revolution. The youth group at Central was meeting twice a week during the summer in a house right next to the church. By the end of the summer, more than 80 kids were showing up twice a week.

"It was crazy to see the spirit of God moving. My call was birthed out of the Jesus revolution. A movement across the country was coming out of the Vietnam War, drug culture, a time of cultural shifts. People were giving their lives to Jesus," says Spahr. "People who were in the drug culture started coming to Christ. I saw amazing conversions. I witnessed my first revival."

He headed to South Dakota State University for his undergraduate degree. There Stan Hoeke, who had heard about the youth group at Central UMC, took Spahr under his wing and discipled him. Hoeke led the Navigators at SDSU and guided Spahr's spiritual formation—studying scripture, sharing faith, prayer, and fellowship—the fundamentals of being a Christian.

"You learn all kinds of things theologically and practically in ministry. I always came back to those basics of the Christian faith—praying, fellowship, scripture, and sharing your faith. That was the grounding for me spiritually," says Spahr.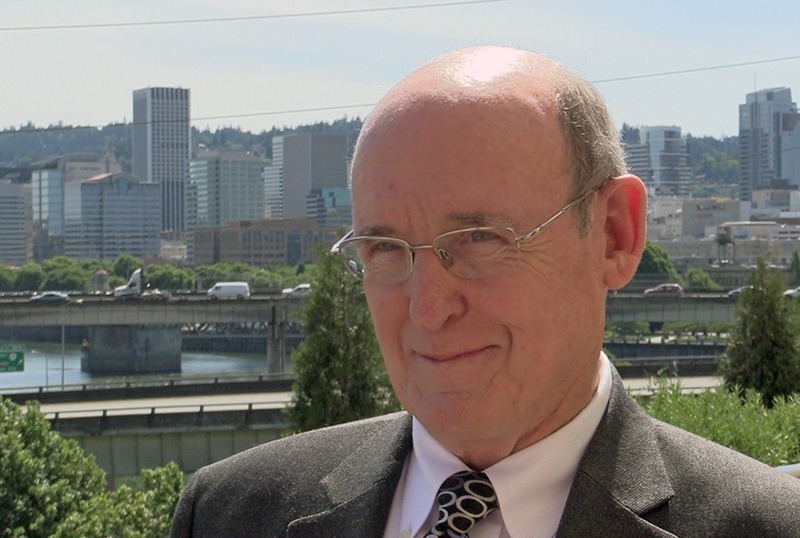 While at SDSU, Spahr participated in the Air Force ROTC as a way to pay for college. He headed to Minneapolis after graduating from college to fulfill his commitment to the Air Force at the reserve base. The Vietnam war ended, and pilots were not needed.

"I knew I was headed to seminary; I just didn't know when because of my commitment to the Air Force. I was assigned to be an inactive reserve," Spahr says. "There I met Joan, and nine months later we were married and headed to seminary at Asbury in Kentucky."

After completing seminary, he returned to South Dakota, his first appointment at Aurora, Sterling, and White—a three-point charge.

"Joan grew up in south Minneapolis. She noticed when they moved to the first appointment that there were streets with no curbs. It was an adjustment time. It was a great time to learn ministry and my style of doing ministry and preaching," says Rev. Spahr. "The first year of the appointment, we voted to build a new building. I thought, how are we going to do that? We can't even pay our apportionments. But in three years that I was there, we built the building and paid for it."

The next stop was serving as the associate pastor at First United Methodist Church in Mitchell, South Dakota, with Rev. Kent Millard. Millard and Spahr served together for five years.

He says, "Kent was a great friend and mentor. He has been a huge part of my ministry."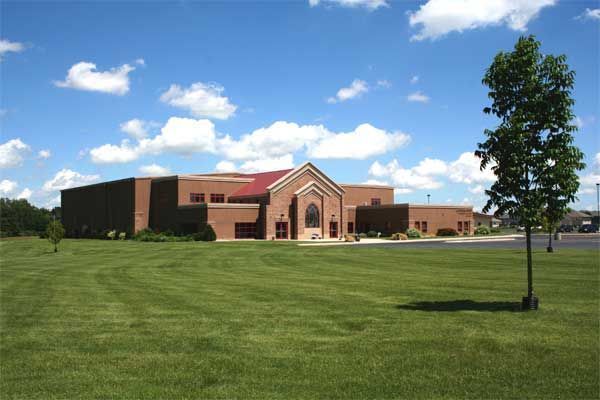 Spahr would spend the next 28 years serving as the pastor of what is now Cornerstone United Methodist Church in Watertown, South Dakota. When he arrived, with his wife Joan and three children—Josh, Joel, and Heidi, the church was located on Ninth Avenue. A new church was built and named Cornerstone United Methodist Church in 2002.

The Watertown congregation had an attendance of 350 in 1988 when Rev. Spahr arrived. When he left in 2016, attendance was at 850 on an average Sunday.

"It was kind of like there were three different congregations that I served over the 28 years in Watertown. There was a congregation of 350, a congregation of 500, and a congregation of 800. The size effects how you do ministry, and the number of staff that you have," says Spahr.

Before moving to a new building, ministry was happening in a lot of different facilities, a funeral home, an office building, and the church. There was a lot of transition happening.

"It was a lot of blood, sweat, and tears. It was a growing thing for me. After nine years in ministry, there were some issues around staff and other things. I was feeling discouraged. I talked to my district superintendent. I thought it was maybe time to move," Rev. Spahr says. "The district superintendent had Bishop Mike Coyner call me. Bishop Coyner said that he thought we should stay. That was a sign for me that I needed to change how I do ministry, or I need to get out."

He realized that he needed to lead his congregation differently. So Spahr entered a Doctor of Ministry program. His thesis focused on prayer and fasting in the church. He wondered how to measure change in the church. A group of congregants within his parish committed to praying and fasting, with him for the church. In the six-months, there was a tremendous change in the individuals spiritually and emotionally.

"What we discovered is that there was a shift in the attitude of the entire congregation. People knew something had happened, but they didn't know why. The whole focus changed. It was out of that I experienced a second revival. In one year, we saw 80 people commit to Christ. It was life-changing for me," says Spahr.

During the building project at Watertown, Spahr recalls attending a conference and listening to Rev. Robert Schuler, who said, "If you give God a thimble, God fills a thimble. If you give God a bucket, God fills a bucket. If you give God a barrel, God fills a barrel."

He returned to Watertown and told the building committee, "We need to pray that God would fill a barrel. We ended up building a multi-purpose area so that it would fit 800 or more people. I remember walking into the new space when they first got the walls up, and it looked like an airplane hangar. I thought, 'God, what did we do?'"

What he discovered was that there were people in the community that were waiting for the new building. "I wondered why they would wait. Why not come now? It was like we would have room for them. Sometimes they don't feel there is room for them because we become set in our ways. The new building said to people, we need you here and want you here," says Spahr.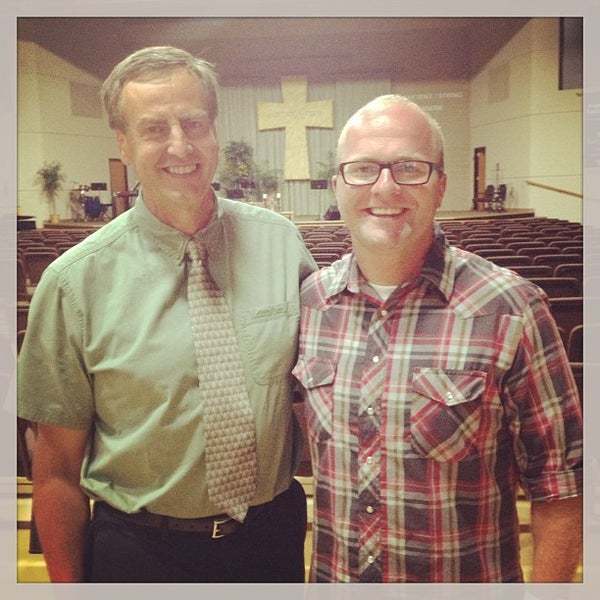 He saw his role change after the building was completed. Spahr became not the hands-on pastor or caregiver for every member of the congregation, but a visioning pastor. He shifted to developing and discipling leaders, staff, and preaching.

"It was a real shift for me. As a pastor, you like to know and care for everyone. At some point, you have to delegate. My relationships moved to delegating and investing in staff and raising up leaders. I had to let some things go," says Rev. Spahr. "There were some fun years for me. Staff grew in relationship and loved each other."

Another key learning for Spahr was learning about the role of the apostle from Rev. Alan Hirsch. "I had never heard this in all of my ministry. The role of the apostle is to start a new thing. Some people, God has put on their hearts always to start new things. Like the apostle Paul, he was always pushing the church outward. That was a life-changing concept for me. It was the call God had on my life," he says.

That realization solidified why Spahr was instrumental in starting Embrace Church, a multi-campus worshipping community, with an average weekly attendance of 4,000. Also, in beginning Encounter, the second campus in Watertown, reaching out to invite those that did not feel welcome or know Jesus to become part of a worshipping community.

"Starting Embrace and Encounter were the hardest things I ever did. They were the most rewarding things I ever did. It fired me up to be an apostle, to take the church to the next place," says Spahr. "It was a revelation for me to figure out not just how to serve or lead a congregation, but how to reach out a grow a new congregation."

He views long-time members of the staff at Cornerstone, Rev. Ken Mund, and Rev. Luke Smith as enduring friends in ministry. "My church world focused on God as father, and Jesus, as son. I had not explored the Holy Spirit. Luke and Ken and other staff members helped me blend the three dimensions. I was stretched on the gifts of the spirit," Spahr says. "We started to see miracles happen. We kind of blew the boundaries of the church."

Bishop Bruce R. Ough, resident bishop for the Dakotas-Minnesota Area of The United Methodist Church, asked Rev. Spahr to serve as the district superintendent. For two years, he moved into a dual role, serving as part-time leader of Eastern Sunrise District and part-time as the senior pastor of Cornerstone UMC. In 2016, he shifted to be a full-time district superintendent for the Glacial Lakes District, now the Southeast District.

"The hardest part of shifting from leading a local church and to being district superintendent is moving away from day-to-day relationships with staff and the team of your congregation," says Spahr. "You need to step into a new rhythm. You realize the gravity of decisions you are making that change people's lives. Church leadership and pastors are impacted. You are leading change that will impact the future of the pastors, churches, and the conference."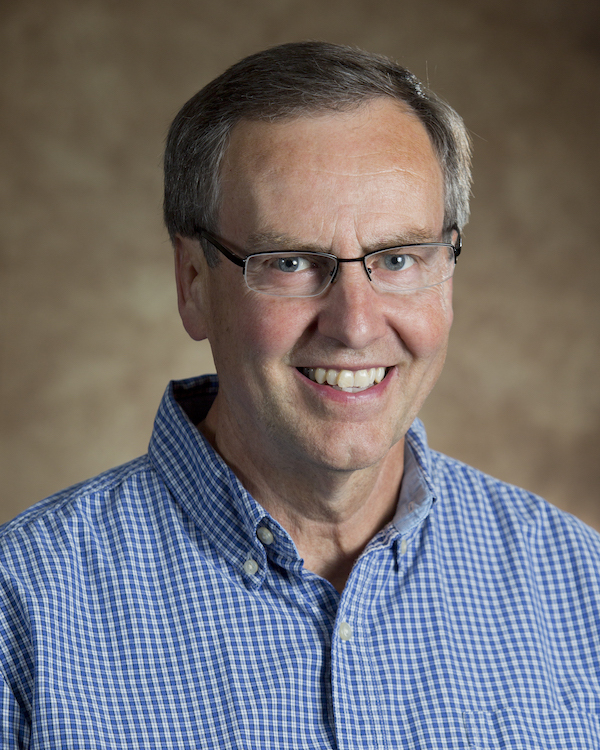 In retirement, Roger and Joan will continue to live in the Watertown area. He will assist Rev. Rebecca Trefz, the new Southeast District Superintendent, as called upon. "I am not going anywhere. I am open to wherever God calls me, and the Conference needs me," he says.
In this liminal time, a time of a potential split of the United Methodist denomination, Spahr hopes that the church will serve as a witness for the world. "I have watched other denominations split and they have not done it well," he says. "It is becoming obvious that there may be two if not three denominations. I encourage that we as the Dakotas figure out how two denominations can live or walk side-by-side and be loving to each other. What might be the least disruptive? How can we do this in a way that would honor God? In the Dakotas, our strength is in our relationships. We could serve as a model for the denomination."