By:
Rev. Roger Spahr, Southeast District Superintendent, Dakotas UMC
"To the angel of the church in Laodicea write:
These are the words of the Amen, the faithful and true witness, the ruler of God's creation. 15 I know your deeds, that you are neither cold nor hot. I wish you were either one or the other! 16 So, because you are lukewarm—neither hot nor cold—I am about to spit you out of my mouth…….
19 Those whom I love I rebuke and discipline. So be earnest, and repent. 20 Here I am! I stand at the door and knock. If anyone hears my voice and opens the door, I will come in and eat with him, and he with me." Rev. 3:14-16, 19-20, NRSV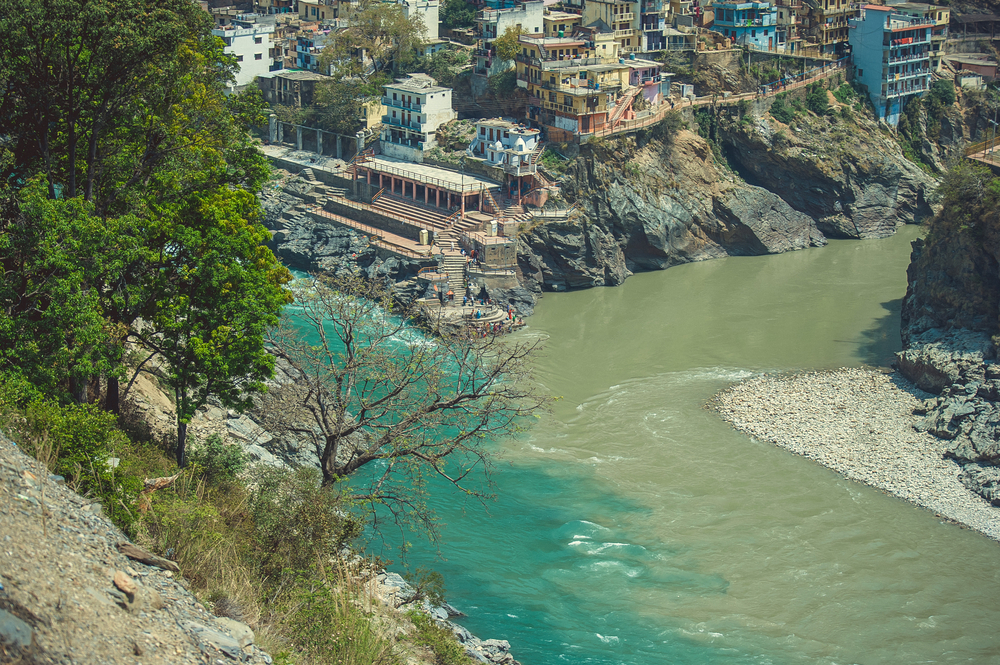 My wife, Joan, and I had the opportunity to travel to Turkey and visit the sites of all seven of the churches the Apostle John addresses in his letter we know as Revelation. As we stood on the ancient site of Laodicea, our guide pointed one direction to the pure white hill in the distance of what was the ancient city of Hierapolis. It is white from the minerals of the hot springs in which people have bathed for millennia. It was known in all the Roman Empire for its healing qualities as you would sit in its naturally heated mineral pools. It is still one of the most popular tourist destinations in Turkey.
The guide then turned our attention to the opposite direction, to the mountain peaks covered in snow. He explained the unusual location of Laodicea.
Laodicea was sitting at the junction of two rivers. One is coming from the mountains with cold, fresh water, perfect for drinking. The other river flows from Hierapolis with hot mineral water, known around the world for its healing power. The two rivers meet just before getting to Laodicea.
Guess what happens when you mix hot mineral water for healing and cold mountain water for drinking. You get lukewarm mineral water that is useless for healing and tastes terrible to drink!
As our guide described the stream that ran through Laodicea, the meaning of John's message became so clear to me. John wasn't saying hot is good, and cold is bad. Both are good because they have a purpose for healing and refreshment.
What John is saying is, "God is looking for a people who are totally sold out to the purpose God created them to be!"
To be lukewarm is to attempt to live in two worlds at once—to compromise our convictions—to straddle the fence—to lose our passion—to fail to be different from the culture around us—to waste our God-given distinctives and gifts that God wants to use to bring healing and refreshment to the world around us.
Jesus says to John in the vision: "I wish you were either one or the other! 16 So, because you are lukewarm—neither hot nor cold—I am about to spit you out of my mouth..."
Now I don't pretend to be a great theologian, but it can't be good for Jesus to want to spit me out of his mouth! I believe this is a great challenge for a life-long walk with God. How do we stay passionate in a lukewarm world that constantly attempts to compromise our temperature and make us useless to the higher calling of God?
Years ago, in a galaxy far, far away, I was a college student in the early '70s. It was the hippie era. The Vietnam War was being fought. The peace movement was at its highest. As a 17-year-old freshman entering college, I hadn't received my draft number yet, so I made a decision to join Air Force ROTC, and play it safe and see where I landed in the draft. If my number was high enough, I could drop out, and if it was low, I would at least have some control in where I would serve. It made perfect sense until I was offered a full-ride scholarship to spend six years flying jets in the Air Force after college.
I committed to the Air Force and later got a draft number that was so high I would have never been drafted in the first place.
Guess what happened?
I spent the next four years trying to fit into two worlds. I liked the idea of having my school paid for, but I didn't like having to have my hair cut short when everyone around me was growing "Hair, Hair, Long Beautiful Hair."
I didn't like walking around campus wearing my ROTC uniform when I knew it wasn't the "groovy" thing to do. My solution was to attempt to live in two worlds. I kept my uniform in a gym bag until I got to the ROTC building and slipped it on quickly, so no one on the outside would see me. I grew out my hair as long as I could and then tucked it up under my military hat like Marge Simpson when I was in the armory.
I was neither hot nor cold. I was this lukewarm soldier taking Uncle Sam's money, but I was riding the fence and just getting by. As graduation neared, I was beginning to look forward to being a pilot.
The Vietnam war, however, was winding down, and they didn't need as many pilots, so they began to cut people out of the program. Because it was obvious to the Colonel that I was riding the edge and uncommitted, I was cut and spit from his mouth.

God used that experience to teach me a much greater lesson than just that of being a good soldier. I remember asking God not to allow me to live my life in a half-hearted way. I recommitted my life fully to God's purposes.
All of us have one life to live. If you have walked with Jesus any length of time, you know it's not easy maintaining focus and passion in a mediocre climate. Jesus, however, reveals to John the secret to staying radically in love with Jesus in verse 20.
20 "Here I am! I stand at the door and knock. If anyone hears my voice and opens the door, I will come in and eat with him, and he with me."
We will either take on the temperature of the world around us or the temperature of Jesus within us! The fellowship of the Holy Spirit within makes all the difference in whether God can use our lives greatly or we coast our way to the grave.
I want to encourage you, right now, to invite Jesus to come in and have dinner with you. Maybe this is a regular practice for you, or perhaps it's the first time truly believing that Jesus loves you so much that he stands at your door knocking. Jesus longs to spend time refreshing and healing your lukewarm soul.
I have been told that the most significant predictor of what we will be like in five years is the people we hang around with now.
In this time of sheltering in place, open the door to the one who longs to get closer than six feet from you. Only Jesus can reheat your wounded heart and quench your deepest thirsts.