Breakthrough Ministry Grants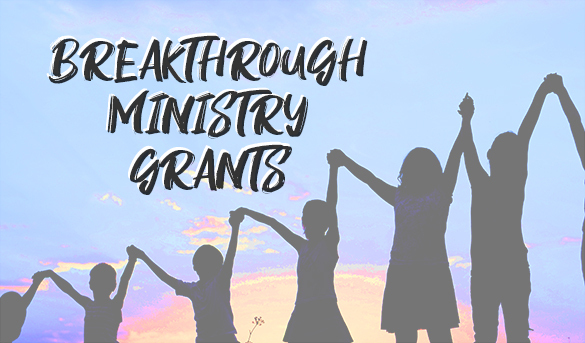 Breakthrough Ministry Grants are intended to be seed money to launch new ministries or expand existing ministries to reach and impact new people as a response to the movement of the Holy Spirit in the hearts of Dakotas United Methodists. These grants are exclusively for United Methodist Churches and United Methodist-related Ministries in the Dakotas Conference.
Projects supported through Breakthrough Ministry Grants include:
- Outreach ministries (new ministries and expansion of existing ministries to reach new people)
- Kids Count (ministries that create church and school partnerships)
- Culture of Call (programs that help individuals hear and discern their call to ministry)
- Young Adult/Campus ministries (ministries that build relationships with college students or other
young adults, ages 18-35)

*Grant requests for technology will be awarded as they relate to new ministry and not for the replacement of current equipment.
*Grants are meant to be for seed money for new or expanding ministries and not to support current, ongoing ministries at the church.
Grants are awarded quarterly. Application deadlines are January 31, April 30, July 31, October 31.
For questions about the application process, contact Diane Weller in the Foundation office.
---
Past Grant Recipients
2023 Recipients
2022 Recipients - $66,800 | 21 Churches | 28 new ministries
2021 Recipients - $78,600 | 22 Churches | 24 new ministries
2020 Recipients - $49,766 | 30 Churches | 32 new ministries
2019 Recipients - $44,525 | 26 Churches | 27 new ministries
2018 Recipients - $40,695 | 26 Churches | 27 new ministries