By:
Christa Meland , director of communications, Minnesota UMC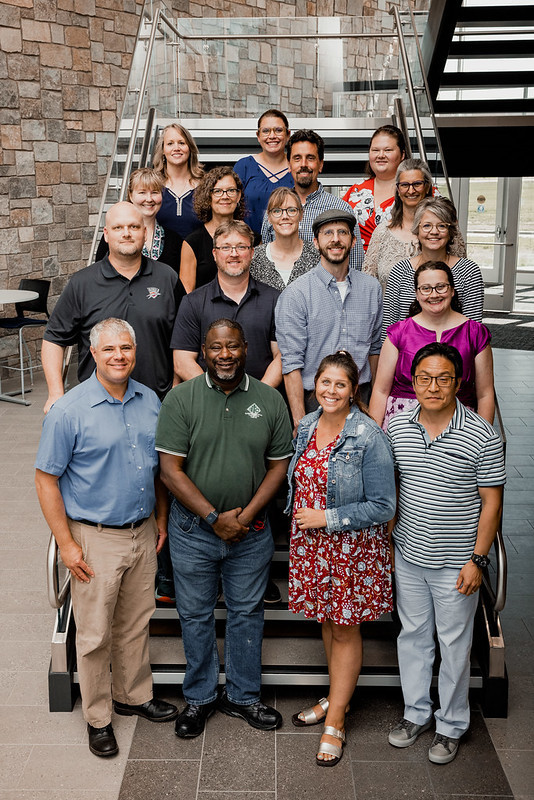 Creating outcome-based job descriptions. Developing a strategic plan for the congregation. Best practices for website design. How to lead the church through a visioning process. Ideas for effective stewardship. Resources for developing high-performing teams.

These are just a few of the skills that Rev. Katherine Cornell has gained through her participation in the Practical Church Leadership (PCL) Program at Dakota Wesleyan University over the past year.

The graduate-level certificate program equips pastors (and other church leaders) with competencies needed to lead today's church that they perhaps did not obtain during their undergraduate, graduate, or seminary education—stewardship of financial resources, human resources, vision, strategy, community, and communications.

"The program has given me tools to use for leading the congregation and developing leadership within it," said Cornell, who serves Asbury UMC in Duluth, Minnesota. "It was well worth the time, effort, and money needed. Even the topics I had more experience in were covered in ways that added value and insight to my work as a pastor leading a congregation."

The PCL program, which launched in 2018, is a partnership between the Dakotas-Minnesota Area of the United Methodist Church and Dakota Wesleyan University in Mitchell, South Dakota. So far, 26 Dakotas leaders and 29 Minnesota leaders (mostly clergy) have graduated. In July, two Dakotans were among seven area leaders who completed the program and received certificates: Rev. Michele Slott, who serves Open Heart UMC in Rapid City, South Dakota, and Jeff Pospisil, outgoing executive director of finance and administration for the Dakotas Annual Conference. The program has expanded in recent years and now includes participants from other states and denominations. Because of a generous Lilly Endowment grant, the area has covered the vast majority of the tuition for all area participants.

The PCL program includes five seven-week classes and three in-person gatherings throughout the year.

"There were great tools for creating a narrative budget, visioning and strategy, and speaking to the community, plus practices for project management to help communicate about the work of the church and keep projects moving forward with multiple people cooperating," said Slott. "[The program] has encouraged me to be able to identify some of the underlying, foundational issues that develop with the ebb and flow of people, programs, and finances; have important conversations to move things forward; and [given me] tools to communicate with my team and provide accountability for all of us to get things done."

PCL students also work on one or two applied projects over the course of the year that focus on areas of need within their church or ministry setting.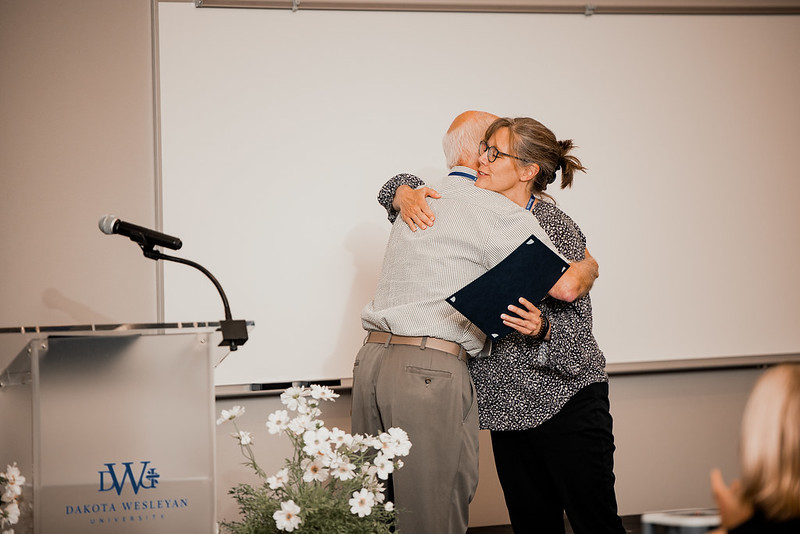 One of Slott's applied projects involved supporting the work of Solar Oven Partners, a ministry that places solar ovens in the hands of low-income people in deforested areas of the world, by making oven reflectors. Cornell, meanwhile, surveyed her congregation to find out how people connected with the church before, during, and after the height of the COVID-19 pandemic in order to identify the strengths and challenges of the church and define and articulate its core values and passions.

Other applied projects ran the gamut. Pospisil focused on preparing the conference to work with the just-launched Global Methodist Church in sharing resources and services. The result was the creation of an "Inter-Methodist Relations Committee" that was recently approved at the Dakotas Annual Conference Session.

Rev. Marianne Ozanne, meanwhile, dug into the finances of her church, Faith UMC in West St. Paul, Minnesota, led strategic visioning and planning, and helped members create a signature outreach ministry to feed the community.

Each PCL student worked with a coach from the business world, who provided input and support and helped them navigate their applied project(s).

"Through the coaching, I was able to explore different directions my project could take as well as receiving feedback on best practices for the project," said Cornell. "It was wonderful to have someone to collaborate with and think through the impact of various ideas."

Diane Owen, Dakotas-Minnesota Director of Clergy Well-Being, has worked with and recruited area participants for the program since its inception five years ago. She believes it has evolved into a superior learning opportunity—one that's now being replicated by other universities and organizations.

"A highly competent team of instructors, coaches that provide executive-level guidance, nationally-known workshop speakers and guest lecturers, and committed DWU staff combine to create a cutting-edge opportunity for our pastors and ministry leaders to develop leadership skills not offered in other settings," she said.

Owen said pastors leave the program not only more competent, but also more confident—and Cornell and Slott can attest to that.

"The program gave me new tools and language for addressing common business issues of the church," said Slott. "My work life previous to being a pastor had given me some experience in many of these areas, but having it reframed and reinforced for a church setting and tied to the most important components of faith and the work of the church was extremely helpful."