By:
Rev. Keith Nelson, Downtown Mitchell First UMC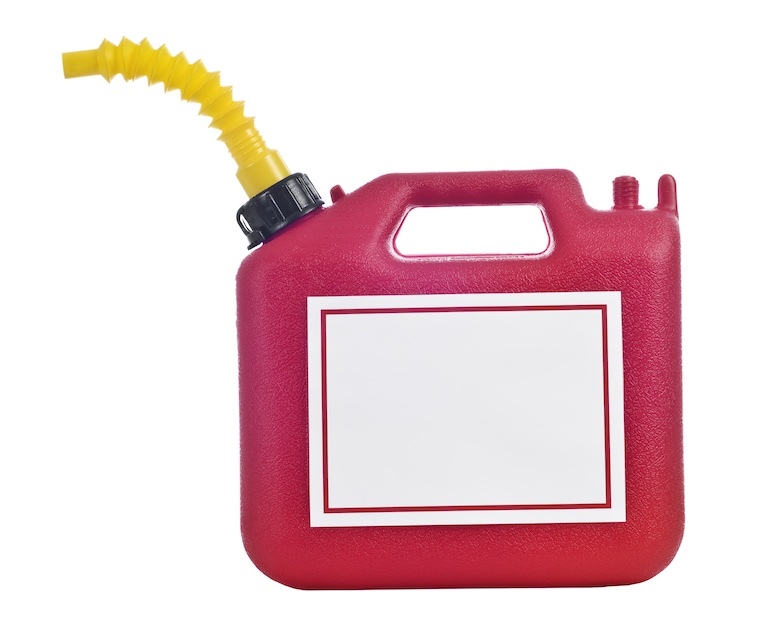 Just a couple weeks ago I was rushing around Mitchell going through the "I'm leaving for a week" drill. I was trying to finish up things in the office, tie up loose ends at home, get final worship service details wrapped up…oh, and I needed to mow the lawn before I left. I knew the gas can was empty and needed to be filled before I could accomplish the mowing task. Thinking I was being proactive and smart, I grabbed the empty gas can and put it on the floor in the back seat of my car. I'd stop on the way home from church and fill it up, is what I told myself.
For at least three days that gas container rode around town with me, never getting filled up. Out of sight…out of mind…I kept forgetting to put gas in the gas can. Finally, I put the gas can on the floor of the front seat passenger side in my car. Guess what?? When I left church later that day, I saw the gas can and I was reminded I had to fill it up. I stopped, filled the container with the energy-giving fuel for my lawnmower, and later that day I was able to check "Mow Lawn" off my "to do" list.

I was leaving home for a week for the Higher Ground retreat held at the end of July at the Terra Sancta Retreat Center in the Black Hills. For the past year I've been a part of the Higher Ground group for Dakotas Conference Clergy. Participation has included monthly group video calls, teaching/ learning sessions about the various aspects of wellness in our lives, and even some small group time, giving participants the opportunity to get to know other clergy and providing a safe setting to share insights, questions, struggles, etc. experienced in the life of ministry.
Of course, COVID-19 changed how some of the Higher Ground experiences were conducted, but like most other aspects of life in a pandemic, the leaders adapted, and we all adjusted to a new normal. If you're not familiar with it, Higher Ground is a Dakotas Conference initiative paid for through Lily Grant funding designed to help address the high rate of clergy stress and burnout that has become evident across our nation in the past few years, even before a pandemic was thrown into the mix. As the name implies, Higher Ground is intended to provide a perspective for each participating clergy that rises above the busyness and routines of everyday life and ministry and creates a setting in which practices for greater wellness can be explored, experienced, and applied to life.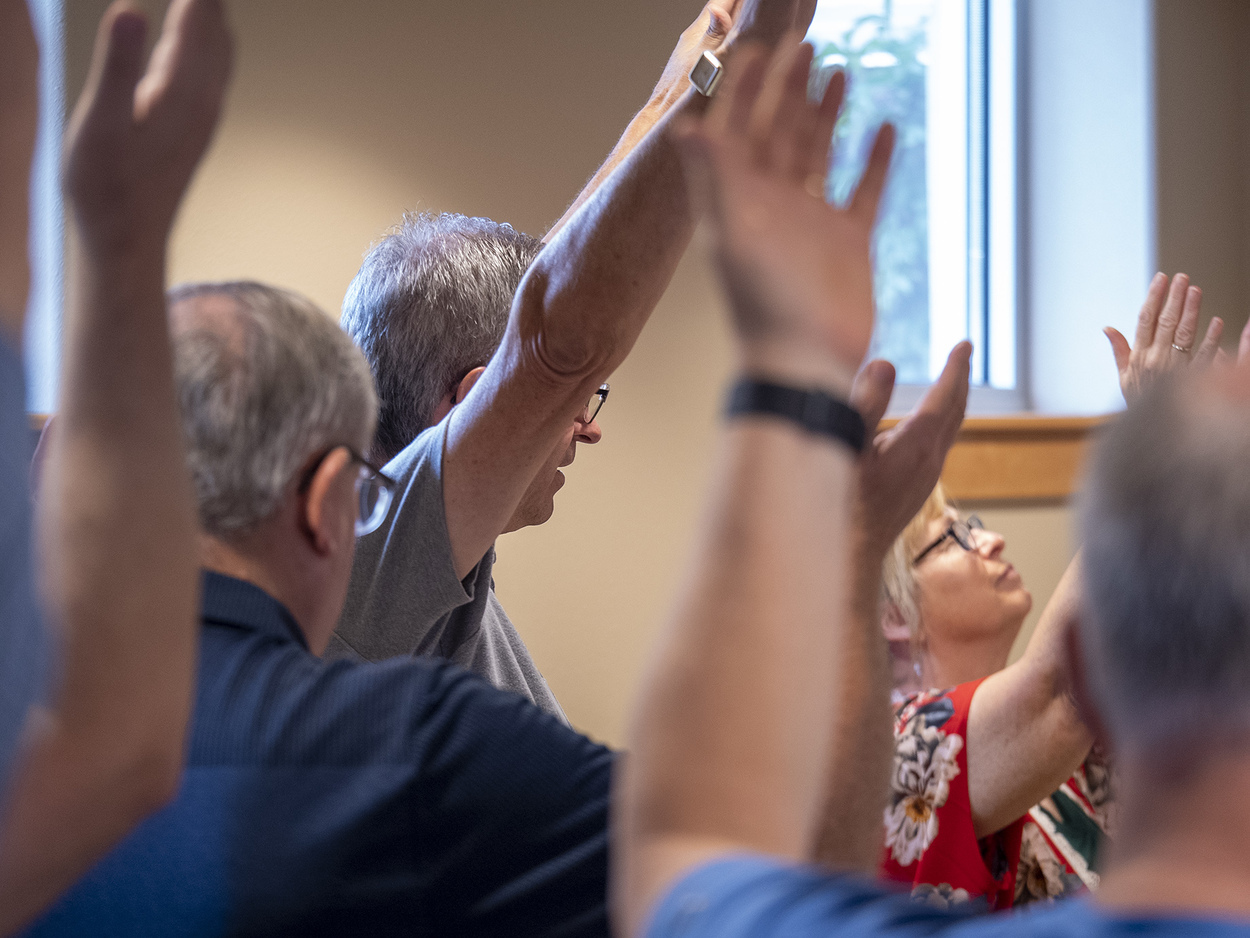 The monthly learning sessions, as well as the retreat, provided opportunities to seek greater wellness in the social, emotional, financial, spiritual, and physical health areas of our lives. For me, the greatest value of the retreat was that it allowed me to unplug from the "usual" patterns that I had developed over the years of my ministry and to consider a new, more life giving "regula" or "rule" for living.
The impact that Higher Ground and the retreat has had for me is to realize that my spirituality was the "gas can" in the back seat of my car/life. I sort of knew it was there, but I kept forgetting to fill it with the life-giving energy that I was desperately needing. For me, the Higher Ground retreat was about putting my spirituality into the "front seat" where I had to notice and pay attention to it. It was then that I realized my spirit was telling me, "I'm running on fumes…"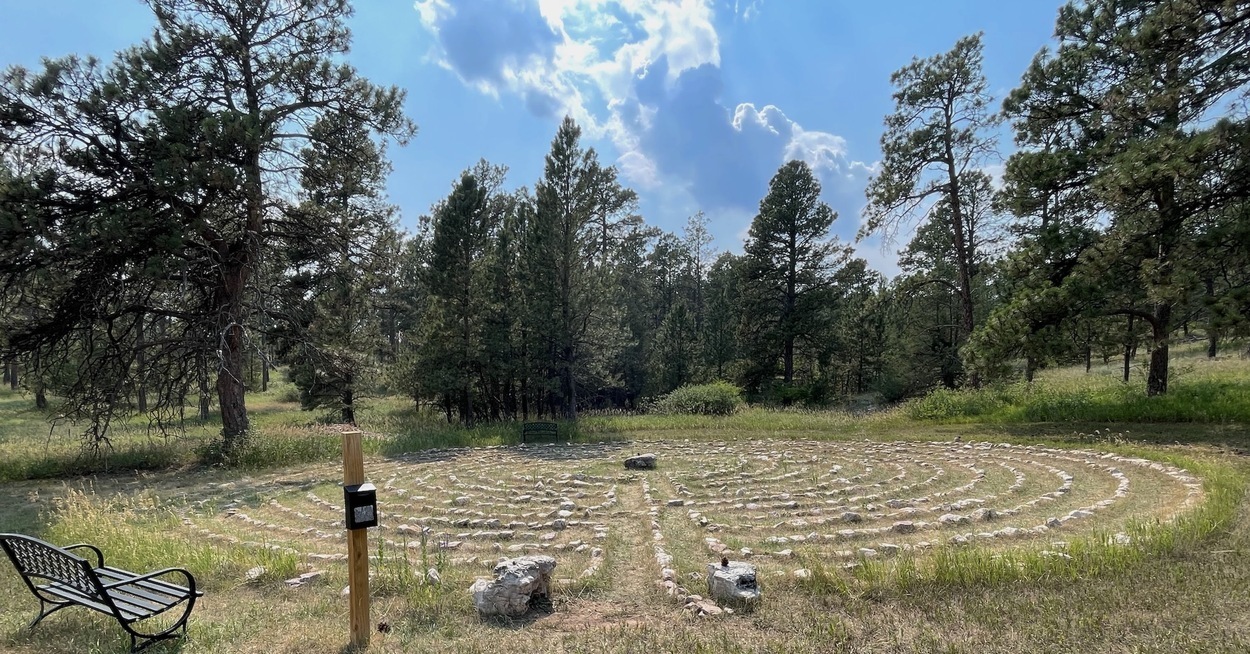 Being a South Dakota farm boy, I like the outdoors. One of the wonderful resources of the Terra Sancta Retreat center is that they have a prayer labyrinth on site. Ever since my ministry time in Sturgis, where a church member donated the funds to create a labyrinth on the church property, I have found the practice of a prayer labyrinth so refreshing and powerful. While at Terra Sancta I tried to walk the labyrinth, or prayer path, daily.
I also walked the trails on the property one of which was the "Emmaus Trail." While walking that trail, God and I had a heart-to-heart conversation about life and faith. In my emptiness God pointed out that I was one of the individuals from the Emmaus Road story in Luke 24. I, too, was walking along, caught up in the events and activities of life, but also not realizing that Jesus was walking with me– even though he was right there beside me, sharing the journey! "Open your eyes, Keith. Open your heart…I'm right here!" is a message I came home with. I now have a rock from that path, one for my pocket and one for my desk, that are reminders Jesus is walking with me…even when I don't recognize him.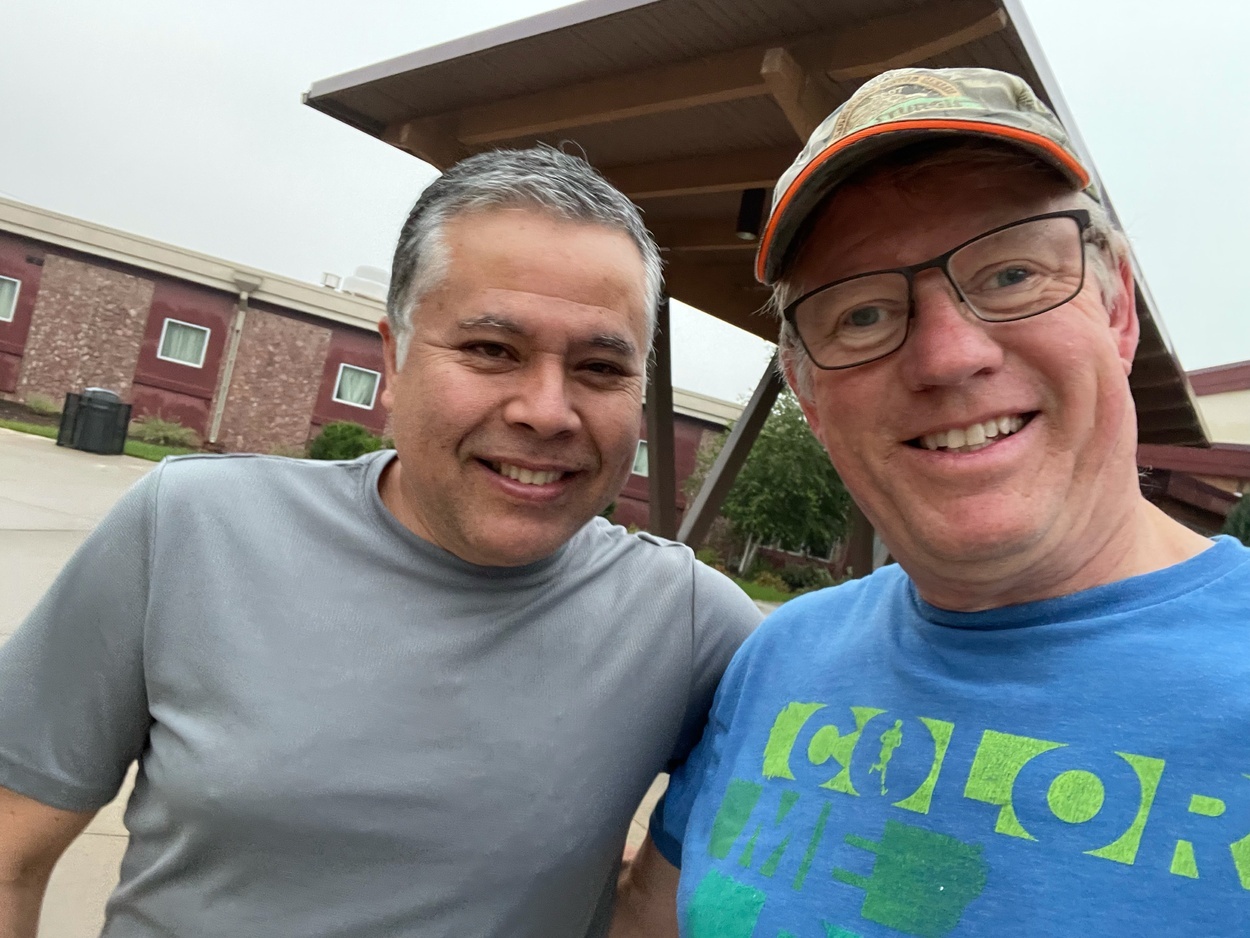 Though there are others, the final benefit of the Higher Ground Retreat I'll mention, is that it provided an opportunity for me to get to know more deeply some of my colleagues in ministry here in the Dakotas. A highlight of the week was finding a running partner. I'm a runner (have been since high school) so at least four mornings a week I'm outside running anywhere from 3-5 miles. At the retreat I met Manuel, another running pastor. So, for the rest of the retreat he and I met in the lobby at 6 am and shared the morning air, a good run, and some great conversation. It was holy time; Manuel was good for my soul! I've got his cell number, so I'll be texting him to make sure he's still running.
As I mentioned a moment ago, I'm establishing a new rule for life that I hope will help me keep the gas-can of my faith not only filled…but in a more visible place in my life. So, if you stop by my office at Downtown Mitchell First UMC, you might find a gas can there as a reminder of the Higher Ground experience in my life. Accompanying that gas can will be two questions: 1. Where's the gas can of my faith? and 2. How full is it? Those two questions are becoming a part of my rule-for-life that will help guide me in the coming years of life and ministry. Thanks, Higher Ground, for a new perspective.
Click on the image below to hear more stories and details about Higher Ground.