By:
Doreen Gosmire, director of communications, Dakotas Conference UMC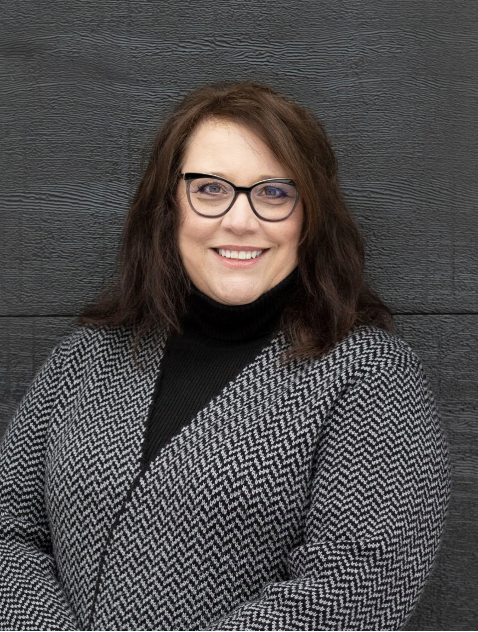 Bishop Lanette Plambeck has been assigned as the resident bishop for the Dakotas-Minnesota Area effective January 1, 2023.  She was elected to the episcopacy at the 2022 North Central Jurisdictional Conference.  Before her election, she served as the Assistant to the Bishop and Director of Clergy and Leadership Excellence in the Iowa Annual Conference.
Bishop Plambeck, in her pastoral service, has served as a local church pastor in four different pastoral settings including urban, county seat and town and country.  She has experience as a college chaplain and a licensed counselor in family systems and chemical and substance abuse.  She is a veteran of the US Army and was deployed to Desert Storm/Desert Shield.
She says the measure of her leadership is three questions she asks herself at the end of each day: Did I glorify God?  Did I point people to Christ?  Did I love?   She describes herself as "unapologetically Wesleyan and so in love with Jesus and his ministry marked by compassion, grace and justice."  A gift she brings as a leader is "to inspire others to live lives of significance as we work for 'kingdom on earth as it is in heaven' through active discipleship as we respond to the suffering in the world. I am committed to developing leaders (clergy and laity) to grow into the very best versions of themselves so that they can be at their very best for God." 
Bishop Plambeck has one daughter who lives in the Washington, DC area.
The North Central Jurisdiction's Episcopacy Committee is responsible for assigning bishops—a process that begins immediately after all bishops are elected.  The committee includes two people from each annual conference.  The announcement of the assignments of all nine bishops was made on Saturday morning at the end of the consecration service for the three new bishops.  Their assignments take effect on January 1, 2023.  Bishops are normally assigned for a four-year term, but this will be a shortened assignment as the Jurisdictional Conference is scheduled to meet in its regular sequence following General Conference, in July 2024 to elect and assign bishops for the 2024-2028 quadrennium.
Rev. Sara Nelson and Beata Ferris represented the Dakotas Annual Conference on the committee.  About Bishop Plambeck's assignment to the Dakotas-Minnesota Area they said:
"The work of the Episcopal Committee is holy work of making assignments. It was exciting to be a part of that process," said Nelson. "It will be a pleasure and honor to work with Bishop Plambeck."
Ferris said, "My role as a lay delegate on the committee afforded me the opportunity to be in the room where it happens. It is exciting work to examine the needs of the annual conferences and to match those needs with the gifts and graces. Bishop Plambeck is a great fit for the Dakotas-Minnesota Area."
Here is the complete list of assignments for January 1, 2023, to August 31, 2024:
Dakotas-Minnesota Conferences: Bishop Lanette Plambeck
East Ohio Conference: Bishop Tracy Smith Malone
Illinois-Great Rivers Conference: Bishop Frank Beard
Indiana Conference: Bishop Julius Trimble
Iowa Conference: Bishop Kennetha Bigham-Tsai
Michigan Conference: Bishop David Bard
Northern Illinois Conference: Bishop Dan Schwerin
West Ohio Conference: Bishop Gregory Palmer
Wisconsin Conference: Bishop Hee-Soo Jung