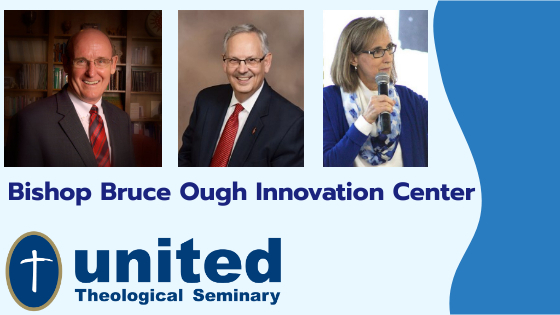 In September 2020, United Theological Seminary announced the planned establishment of the Bishop Bruce Ough Innovation Center. On February 12, 2021, the Seminary was pleased to officially introduce the Innovation Center during an internal Board of Trustees meeting.
In a virtual presentation to the Board of Trustees, Bishop Bruce Ough spoke on the urgent need for change, innovation and breakthroughs for the future of the Church. " I invite you to watch the video above for this timely message from Bishop Ough, whose legacy we honor with the establishment of this center," says Rev. Kent Millard, who serves as president at United Theological Seminary in Ohio.
Beginning in 2021, the Bishop Bruce Ough Innovation Center will provide innovative learning opportunities to dream, collaborate and resource church leaders and congregations with creative, practical, effective new tools for unleashing God's Church as the spiritual movement of Jesus Christ. Learn more and stay tuned for updates on United's website: united.edu/innovation-center.
Millard says, "We celebrate the work that God is doing through innovative leaders like Bishop Ough and Rev. Sue Nilson Kibbey, inaugural director of the new center. I invite you to join the United community in praying with expectation for what God is yet to do through this new resource for the Church."