By:
Rev. Eric Van Meter, Dakotas UMC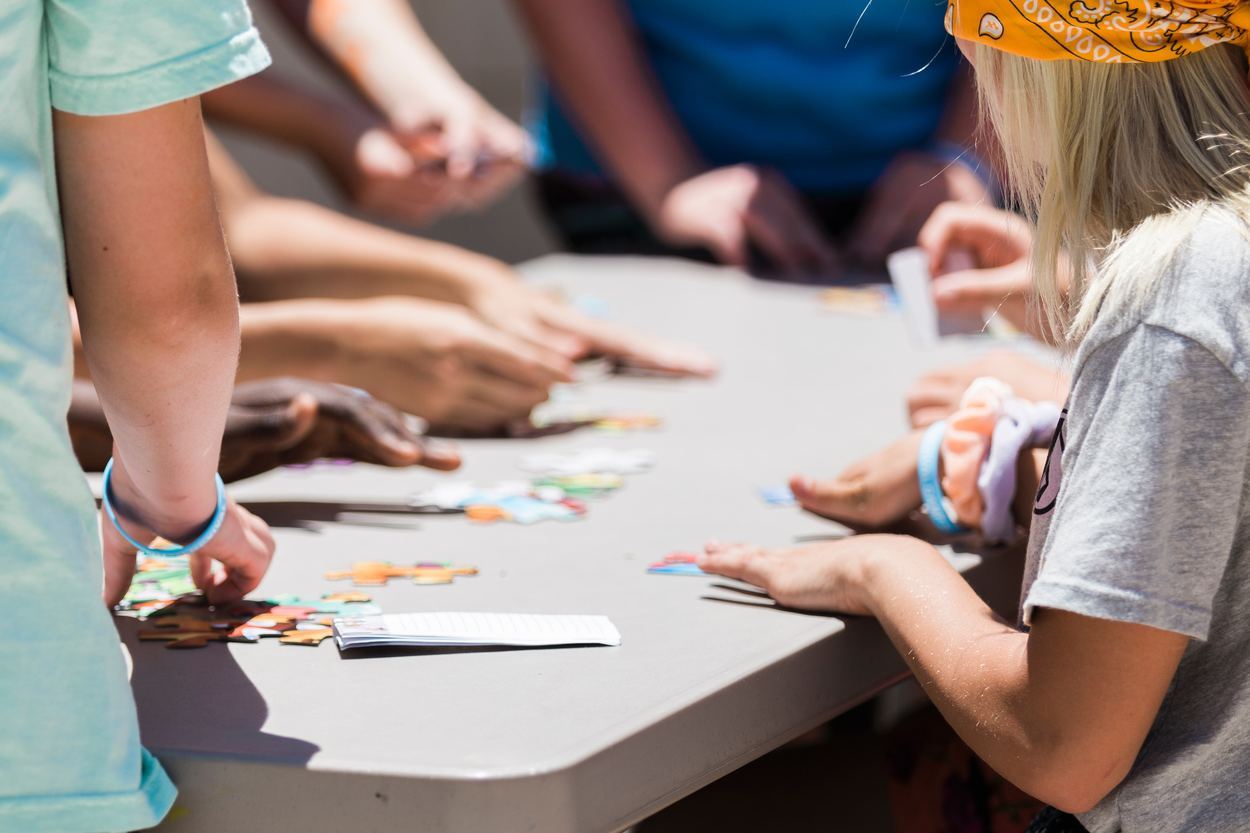 For Pastor Jesse Irvine and the people of Park River, North Dakota, caring for youth really does take a village. Three local churches have joined together to form Lighthouse, an ecumenical youth group to serve kids in the area.

Housed in Park River, a United Methodist federated church, Lighthouse is led by Pastor Irvine, Mitch Friedmann, Bethel Baptist Church pastor, and Gerri Beckman from Victory Free Lutheran Church. The group rotates planning and leading lessons, Bible studies, and activities. Haley Ulland, a local high school English teacher, provides music.

According to Pastor Irvine, the idea for Lighthouse began in the summer of 2022.

"Pastor Mitch came to Park River in July," he said. "We became fast friends as we found that we have the same heart for ministry and really wanted to make an impact with our local youth. Gerri was of like heart. We all knew that our individual churches did not each have enough young adults or resources to sustain a youth group. By working together, we felt that we could make a more meaningful experience for our local youth."

The natural meeting space turned out to be Park River Federated church, which had a large area used for little more than storage. Pastor Irvine talked with board members and laid out a vision for transforming the space into an area the youth group could call their own. Not long after that discussion, he received information on Breakthrough Ministry Grants in a This Week @ Dakotas email.

"I believe that God shows us the way when we are following the Holy Spirit and doing what He asks us to," he said. "As soon as I saw this grant opportunity, I knew God was blessing this ministry. We are still in the process of transforming this space. Our goal is to have it completely done and ready to use when Lighthouse fires back up after a summer break."

Results thus far have been encouraging. Lighthouse began with less than ten youth, but now sees regular attendance between 12-15, with some nights reaching 20 participants. Future plans include Friday night hangouts, where youth will be able to watch movies, play games, eat popcorn, listen to music, and discuss matters of faith. The group also participates in community service events, such as Christmas caroling at the Good Samaritan Center and other civic projects.

Breakthrough Ministry Grants continue to be available for ministries in the Dakotas. They are intended as seed money to launch new ministries or expand existing ministries to reach and impact new people as a response to the movement of the Holy Spirit in the hearts of Dakotas United Methodists.

Projects supported through Breakthrough Ministry Grants include outreach ministries to new people, Kids Count ministries to connect churches and schools, and projects meant to reach young adults or help people discern their call to ministry.

Grants are awarded quarterly, with the next deadline slated for April 30. For more information, contact Diane Weller in the Foundation or get the details here.