By:
Doreen Gosmire, director of communication, Dakotas UMC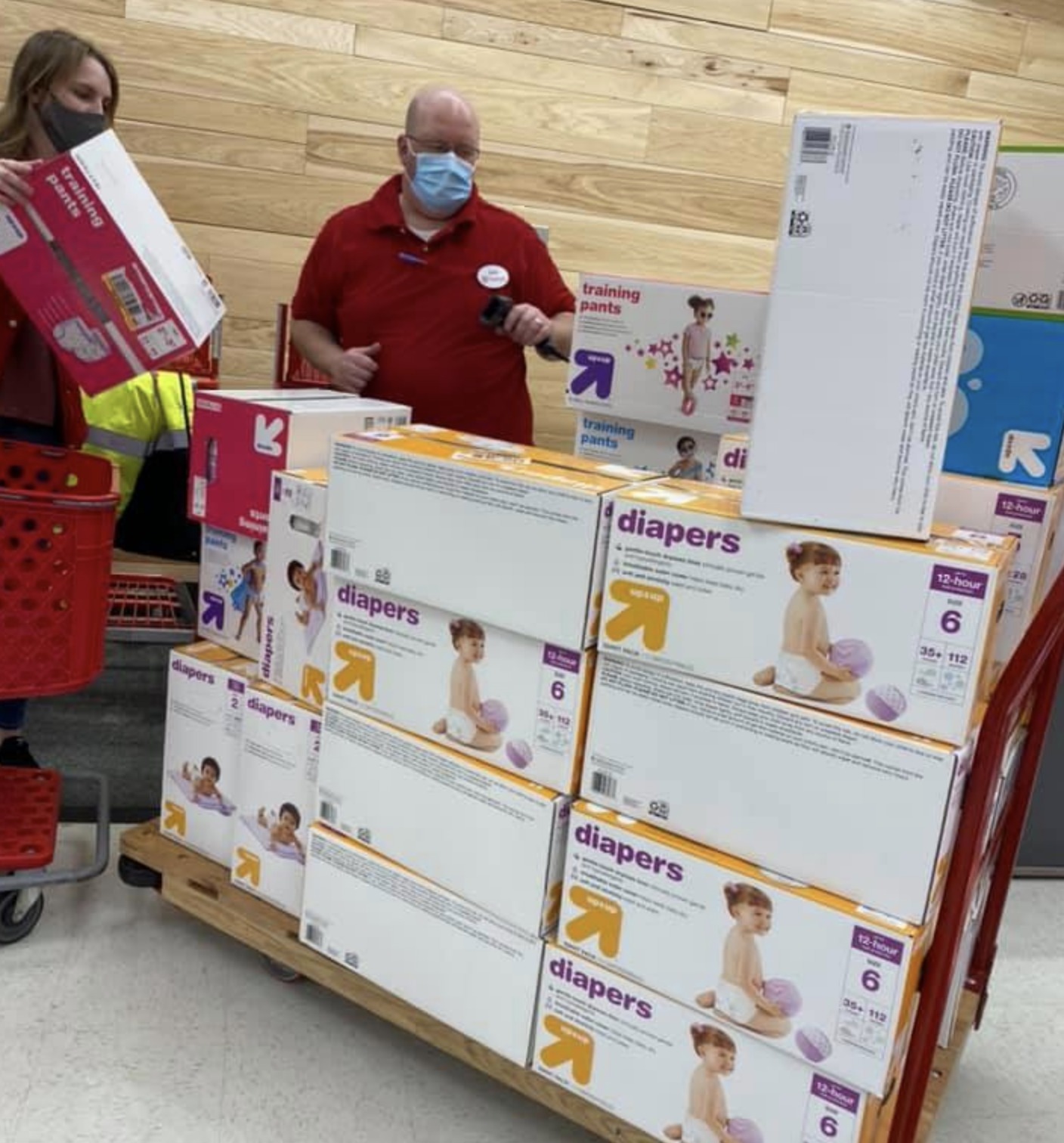 In 2019, Sabrina Valsvig, a nurse in Watertown, South Dakota, was scrolling through Facebook and a post for help caught her eye.

"A mom posted that she needed help to purchase diapers. She was out before her next paycheck," says Sabrina, a member at First United Methodist Church in Watertown, South Dakota. "It struck me. I have never had to choose between buying what my children needed or going without something they needed."

Valsvig was a person who had always gone to church but just not real active. That day God spoke to her.

"I saw a need. I reached out to Pastor Sara Nelson (who was our pastor at the time)," Sabrina says. "She told me about a diaper ministry that was happening at First UMC in Brookings and encouraged me to look into what was happening there. All of a sudden, things happened. I found myself saying, 'yes,' to God."

Bundles of Hope, a diaper ministry, was launched. Sabrina and a team of volunteers put out a call for donations of diapers of all sizes. Monetary donations are welcome. After the diapers are gathered, they are bundled into packs of 90.

"As a nurse, I did some research on the numbers of diapers that are needed by a child each day. It is an average of six," Valsvig says. "We decided that we would give a supply for one-half of one month, 90 diapers."

After the bundling is complete, a giveaway day is announced. The diapers are distributed to people as requested.

Sabrina says, "There are no strings attached. We do it out of love for others. People tell us the number of kids that are in diapers, and we give them a bundle for each child."

Last month 80 packs of diapers were distributed to 88 children in 56 families. The goal is to have one Bundle of Hope giveaway each month. Sometimes the diaper giveaway happens in the parking lot of the church. Other times it occurs with a Feeding South Dakota food giveaway.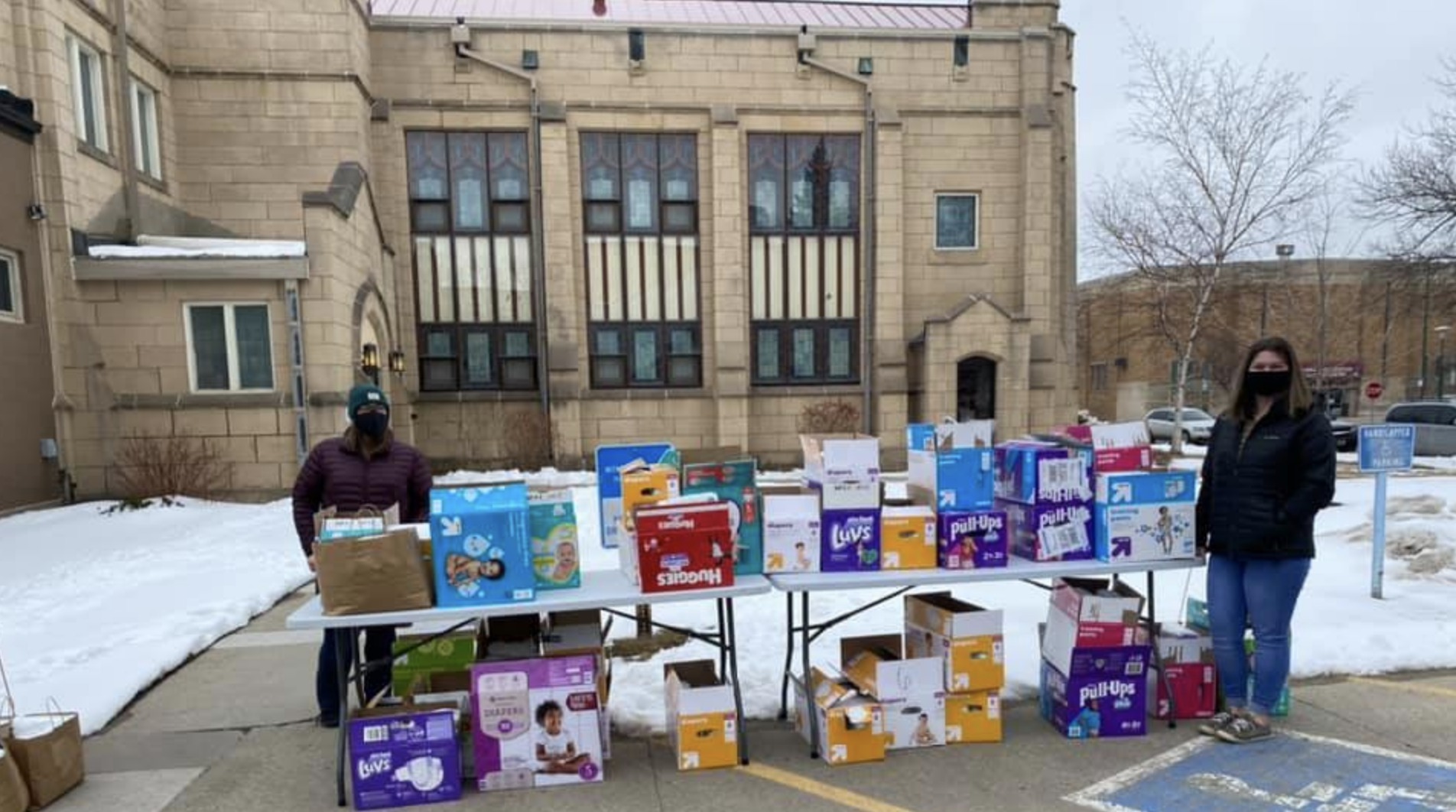 "We make it happen where and when it works. The goal is to walk alongside people and show them God's love," says Salsvig.

Valsvig works full-time as a nurse, owns a clothing store and is getting more active at First UMC. She is now part of the leadership team and is constantly seeking volunteers, donations, and partners for Bundles of Hope.

"I tend to run towards a goal, and I like to be crazy busy. I have gotten lots of support and encouragement. But I have learned mostly that it is just God at work," Sabrina says.

She has recruited volunteers from the First UMC, the community, and even her dad. Sabrina set up a partnership with Target to purchase diapers with monetary donations at a discounted rate. First UMC applied for and received a Breakthrough Ministry Grant to launch the first diaper giveaway.

"The grant supported our first purchases and supplies like bags to bundle," Valsvig says.

The relationships that are built and the stories that are shared fuel Sabrina's soul. "A parent that came for the first time to get diapers burst into tears when she received them. She said, 'No one has given anything like this to me before.' It is so rewarding to see God's hand at work," Valsvig says.

The hope for the future is that Bundles of Hope ministry can grow in partnerships and giving. Sabrina and her team see adults who have a need for incontinence products and also feminine hygiene products. Recently, a Lutheran church in Watertown partnered as a donor for the ministry. More partnerships will help expand the reach and meet needs.

It all started with a Facebook post. Valsvig did send a message to the author of the post to let her know that she had created the inspiration and impacted many people's lives.

"She was so grateful. She had received a lot of negative feedback on Facebook for the post creating embarrassment and shame for her," says Sabrina. "For me, I am ready to say 'Here I am, Lord.' I am ready for the next thing."

Apply for a Breakthrough Ministry Grant to fuel your ministry idea. Applications for 2021 second quarter grants are due April 30, 2021. If you have questions contact Diane Weller by e-mail. Access application.