By:
Christa Meland, director of communications, Minnesota UMC and Doreen Gosmire, director of communications, Dakotas UMC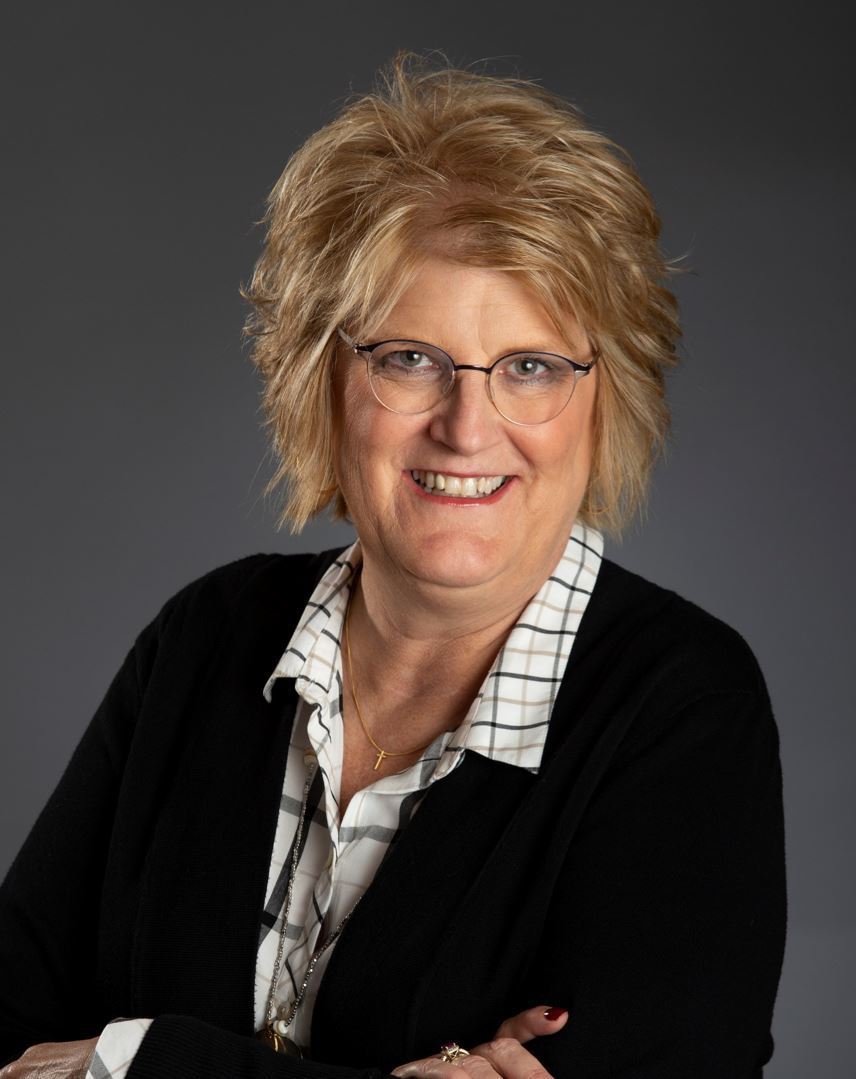 Sheri Meister has assumed an area-wide role overseeing both the Dakotas and Minnesota Foundations. Photos by Joni Rasmussen, jlynn studios.
The Dakotas United Methodist Foundation, led by Sheri Meister, president of the Dakotas United Methodist Foundation—a position she began five years ago, is launching a year-long pilot arrangement with the Minnesota United Methodist Foundation. As of July 1st, Meister has assumed an area-wide role in which she oversees both foundations simultaneously.

Networking is a key strength of Meister's, and she looks forward to the opportunity to get to know Minnesota churches and leaders, learn about their passions, and ultimately help them generate resources to accomplish their ministry goals.

"It is so rewarding when you can make that connection between people who have means or want to give and help them find a ministry that they truly love and put their resources where their heart is," said Meister, a longtime United Methodist who attends First UMC in Sioux Falls, South Dakota.

The Dakotas Foundation currently has over $29 million in assets under management and during the last fiscal year, nearly $1,100,000 was distributed to churches and ministries. In addition to investments and endowments, the Foundation also offers planned giving seminars, coaching for clergy, finance committee consultations, stewardship resources, and capital campaign consultations.

The vision of the Dakotas United Methodist Foundation is to build relationships which ignite stewardship possibilities and create a culture of generosity to achieve $50 million in the investment portfolio for the Foundation to disperse at least $2M per year for churches and ministries of the Dakotas Annual Conference.

Rich Platt, who serves as the chair of the Dakotas United Methodist Foundation board, says the vision is being lived into by becoming a known entity throughout the Dakotas Conference and that Meister is just the right person to lead. "Sheri is a progressive thinker who has views and abilities that will help grow and expand the visibility of the Foundation," says Platt.

Meister said foundations are sometimes seen as banks—but they have the ability to be so much more. She has focused on making the Dakotas Foundation into a full-service development arm of the conference and a vital ministry partner for churches, and she is eager to bring that same focus to Minnesota.

To make that happen, Platt notes that it is important for foundations to become the partner that clergy and congregations turn to for expertise in investments and stewardship of resources. He is excited about the collaboration with Minnesota to enhance the performance of resources and investments.

"The concept was not something that was planned, but an opportunity that presented itself. Together, we can lower our costs and grow investments. Partnerships like this are happening with foundations across the denomination," says Platt. "Our vision at the Foundation is focused on the future. We are going to see where this partnership takes us."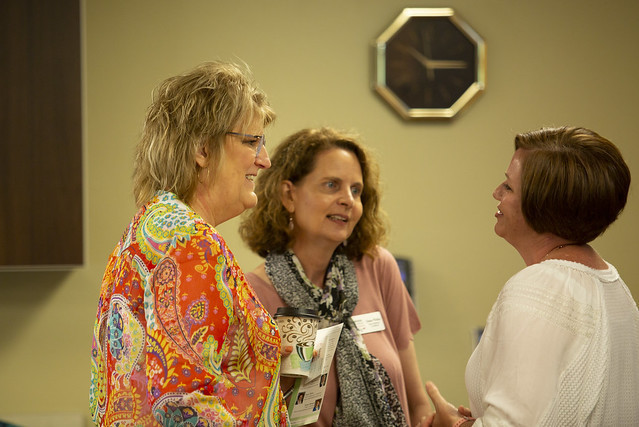 Sheri Meister, left, and Diane Weller, center, visit with new clergy, Teresa Person, of First UMC in Brookings, South Dakota at the 2019 Dakotas Annual Conference.
Steve Pinney, chair of the Minnesota Foundation's board of directors, said he's especially excited about the synergy that will take place with Meister at the helm of both the Dakotas and Minnesota Foundations.

"The opportunity here is to learn from each other and make both foundations stronger," he said. "Sheri has the energy, the drive, and the experience that will allow best practices to be transferred in both directions—making both foundations stronger and a larger presence for the good of both conferences."

Pinney said he's confident that Meister will build on the excellent foundation laid by Val Walker, retired director for Minnesota United Methodist Foundation. As he looks ahead, his hope is that the Foundation expands from being primarily an investment vehicle to being even more of a service vehicle—perhaps through church loan programs or expanded resources around legacy giving, stewardship campaigns, and other types of fundraising.

Other Dakotas United Methodist Foundation staff will join the collaboration. Diane Weller, donor relations and development coordinator, and Kelsey Morgan, office assistant will work with Meister to serve the Minnesota Foundation.

Meister said her primary goal is to get out and meet as many pastors as possible to learn about who they are, what's important to them, and how the Foundation can serve them. She'll also take a deep dive into the Minnesota Foundation's and continue to build the Dakotas Foundation's investment accounts, assess staffing needs, and explore new communication vehicles to get the word out about the Foundation's offerings.

Meister said she feels called to expand her role to Minnesota and is hopeful about the future working with both foundations.

"I've felt a constant nudge of the Holy Spirit to figure out how to make this happen," she said. "I can't wait to help people in Minnesota explore possibilities for how to achieve their hopes and dreams for their churches."