By:
Doreen Gosmire, director of communications, Dakotas UMC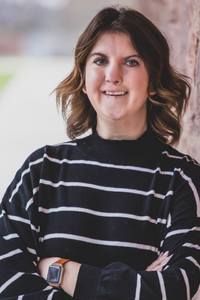 "Learning to say no is part of leadership. Saying no and delegating gives someone else the opportunity," said Andrea Hult, who is serving as an Elisha Intern this year with Dakota Wesleyan Student Ministries and Fusion Church.
The mission of the Elisha Project is to create a culture of call for college students and provide an environment to uncover prospective ministerial leadership at local churches and other ministry settings in the Dakotas Annual Conference.
The Elisha Project is an internship program that allows students to explore, discern their call, and discuss where God is calling them with mentors and peers.
Hult is a junior majoring in Nonprofit Administration at DWU in Mitchell, South Dakota. During her Elisha internship, she led the Send team for the Student Ministry Team, assisted with worship, and gave a sermon.
The Send team focuses on serving others within the campus community and beyond. Under Hult's leadership, the group meets each Sunday to plan things out, like serving at the Mitchell Love Feast, collecting books and coloring books for children, and adopting a classroom on campus.
"It is easy to think that you have to do all of it yourself. But I am learning to engage others and delegate," said Andrea. "We have a great team that works together well."

There are weekly worship experiences that happen on the campus of DWU each Thursday morning for the campus community. In addition, Fusion United Methodist Church meets every Sunday. Hult assists with various parts of worship and recently gave a sermon on Thursday.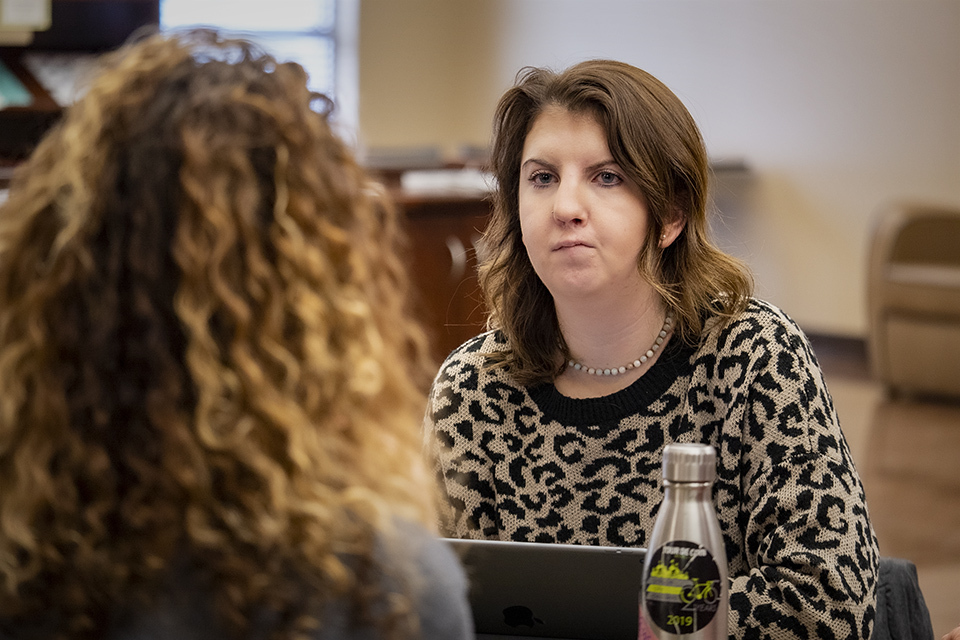 "My sermon was all about how we are called to serve based on Deuteronomy 15: 1-11. It is a story about how we are blessed by serving others. Service is a passion for me," said Andrea. She heard several positive comments from others about the sermon. Watch the sermon.
Another part of her internship experience has been reading and reflecting with her mentor, Rev. Eric Van Meter, and another student. The three meet weekly, discussing The Ruthless Elimination of Hurry by John Mark Comer and A Million Miles in a Thousand Years by Donald Miller.
"It is a great opportunity to apply things that we are reading to our daily life and leadership," Hult said.
In the next semester, Andrea will continue her internship. She is grateful for the opportunity to learn about ministry and how it aligns with her major and her future goals.
"The Elisha internship goes hand-in-hand with my major. It gives me a chance to see how my spirituality is part of everything. It is a great opportunity to learn about how campus ministry works and see ministry from a different perspective," said Andrea.
Learn more about and invite someone to apply for an Elisha Internship in 2022.