By:
Doreen Gosmire, director of communications, Dakotas UMC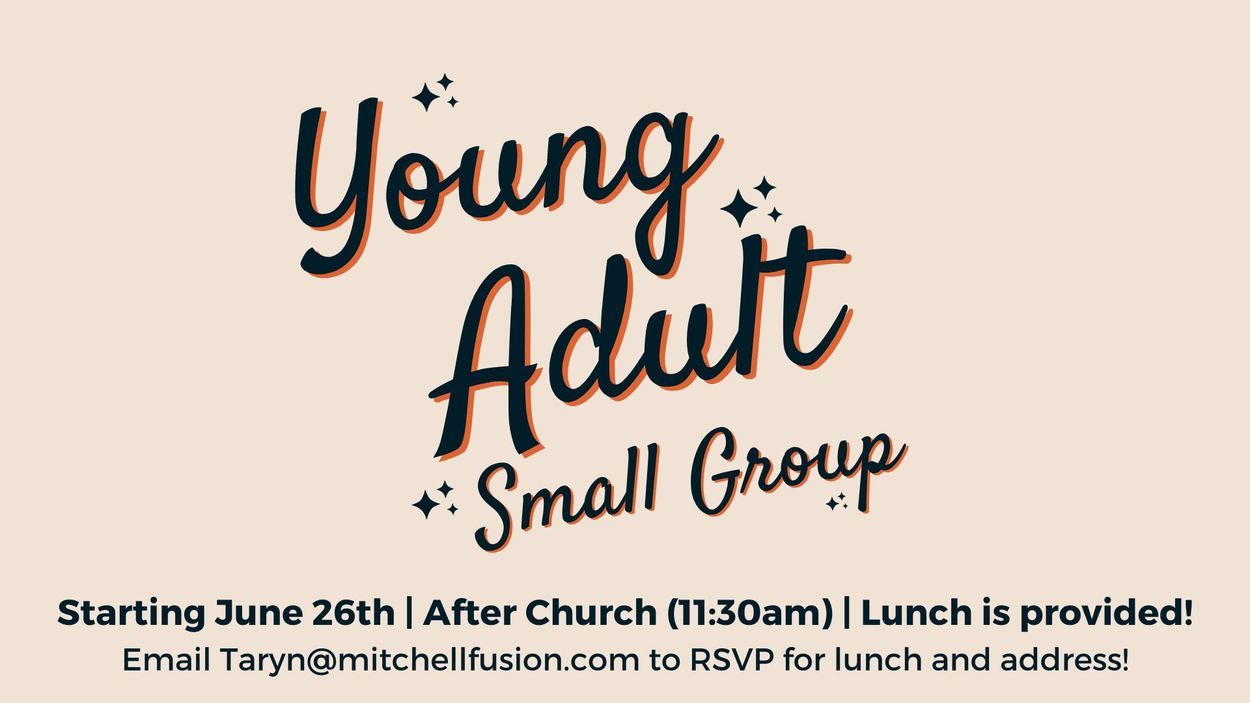 Mitchell Fusion launched a new small group opportunity for young adults to connect over food, fellowship, and Jesus this summer.

Fusion has been working intentionally to find ways to bolster s with DWU students. In interviewing DWU students, one of the themes that came out was the desire for a consistent group where they could learn with other young adults who are just a little further along than them. Students who graduate and stay in the area seek meaningful connections after college.

"DWU Campus ministry and Fusion have been doing a lot of brainstorming to find ways to help connect college and young adult students more, and we decided that we wanted to start a small group. We knew that especially in the summer when the cafeteria is closed, a home-cooked meal is as good as gold to a college student," said Pastor Taryn Ragels, Mitchell Fusion.

The College and Young Adult Community Group is designed to create a community between college students and young adults in the area by meeting weekly over a home-cooked meal made by someone from Fusion Church. The goal is to give college students and recent grads a place to connect outside church walls through food, community, and study.

"So we applied for a Breakthrough Ministry Grant to help us fund home-cooked lunches while we meet," said Pastor Taryn. "Sometimes we buy food and make the meal together. Other times someone from the congregation uses the funds to shop and cook for the group. Something special happens when you share time together over a meal! "

Each week 10-15 young adults have been meeting throughout the summer on Sundays after worship at Fusion. The group eats a meal and studies the book of Ephesians.

"We pray for one another," says Pastor Taryn. "We hope this will lead to a deeper sense of community. We plan to continue this small group throughout the school year."

Breakthrough Ministry Grants are offered to churches and related organizations from the Dakotas Methodist Foundation and Dakotas Conference of The United Methodist Church. Grants are awarded quarterly as seed money to launch new ministries or expand an existing ministry. The next application deadline is July 31, 2022. Learn more about Breakthrough Ministry Grants here.