By:
Doreen Gosmire, director of communications, Dakotas UMC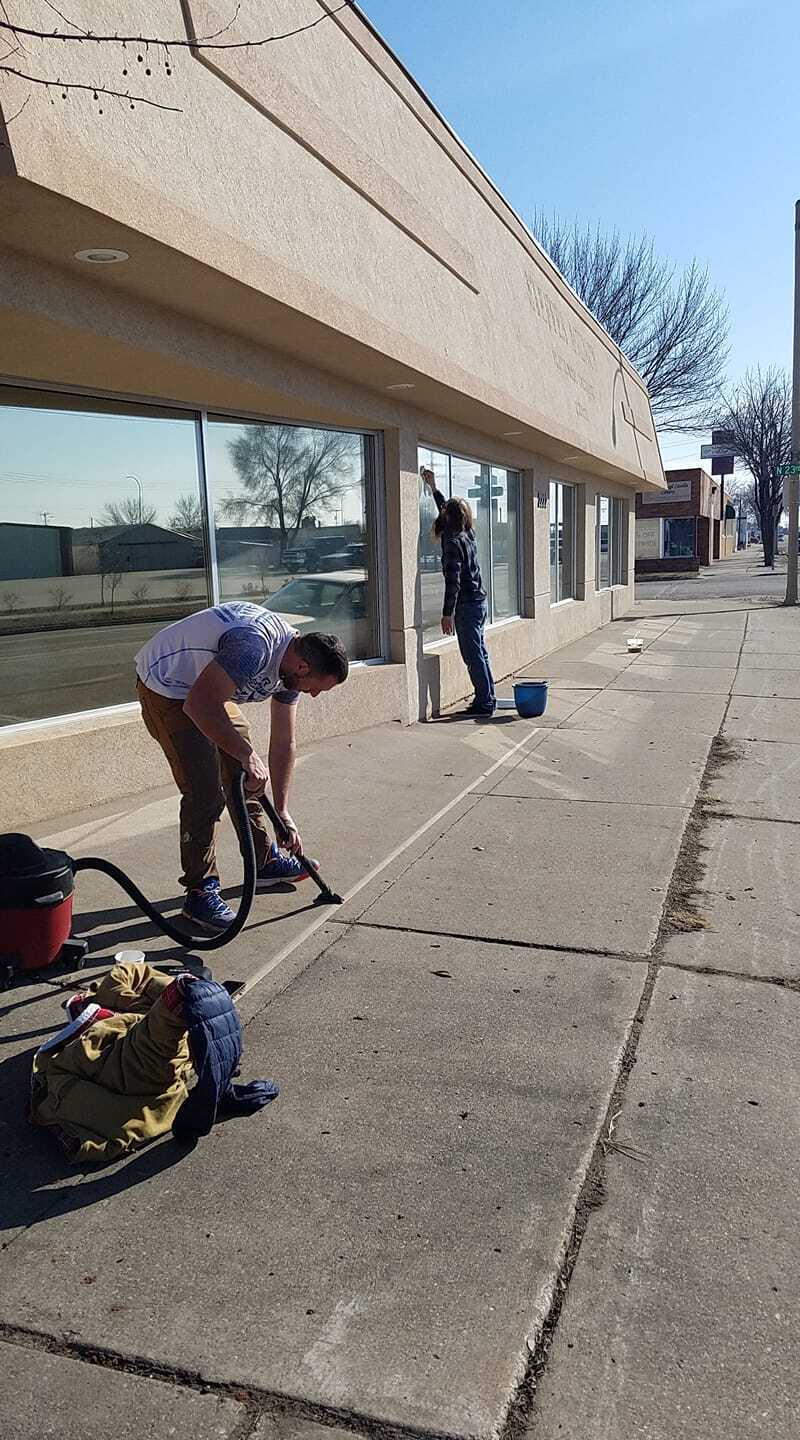 The COVID pandemic cannot stop the Holy Spirit from making disciples or Celebrate Grace and Legacy South; two new church starts in the Dakotas Conference. Prayer and God connected the two congregations in Bismarck, North Dakota. In a 30-day time frame, the two ministries have acquired a building, done some repairs, cleaning, painting and renovations, and moved-in.
In the first part of March, Pastor Chris Chase, who serves as the leader of the recovery ministry and worshipping community known as Celebrate Grace UMC, received notice that the space Celebrate Grace was utilizing would no longer be available. The ministry was expanding and growing fast, seeing 55-65 people attending worship each week, before the outbreak of COVID-19.
"We had standing-room only in worship. There is an attendance of 55-65 people, in a tiny 15 x 20 feet, plus the band. It was tight. We also tried to accommodate 17 small groups," says Pastor Chris Chase. "We have not come close to reaching our potential with what we want to do to help people with recovery and tell them about Jesus. I knew I had to look around and find a space."
He looked and found a building just down the street from the location where the ministry was located. Chase took a leap of faith and bought the building.
Real Church, an agency working with people on probation, which Chase operates, is the owner of the newly acquired property. The effort in the building is known now as The Recovery Factory. It is a center that provides resources, faith-based, and non-faith-based, for people in recovery. "Our goal is to provide support for people who are unable to get support," he says,
Legacy South, a new church start launched by Legacy UMC in Bismarck, has been worshipping in a dance studio each week, for more than a year. Each Sunday, volunteers revamp the dance studio into a worship setting. The setup begins at 6 a.m., and the teardown has to be completed by 1 p.m.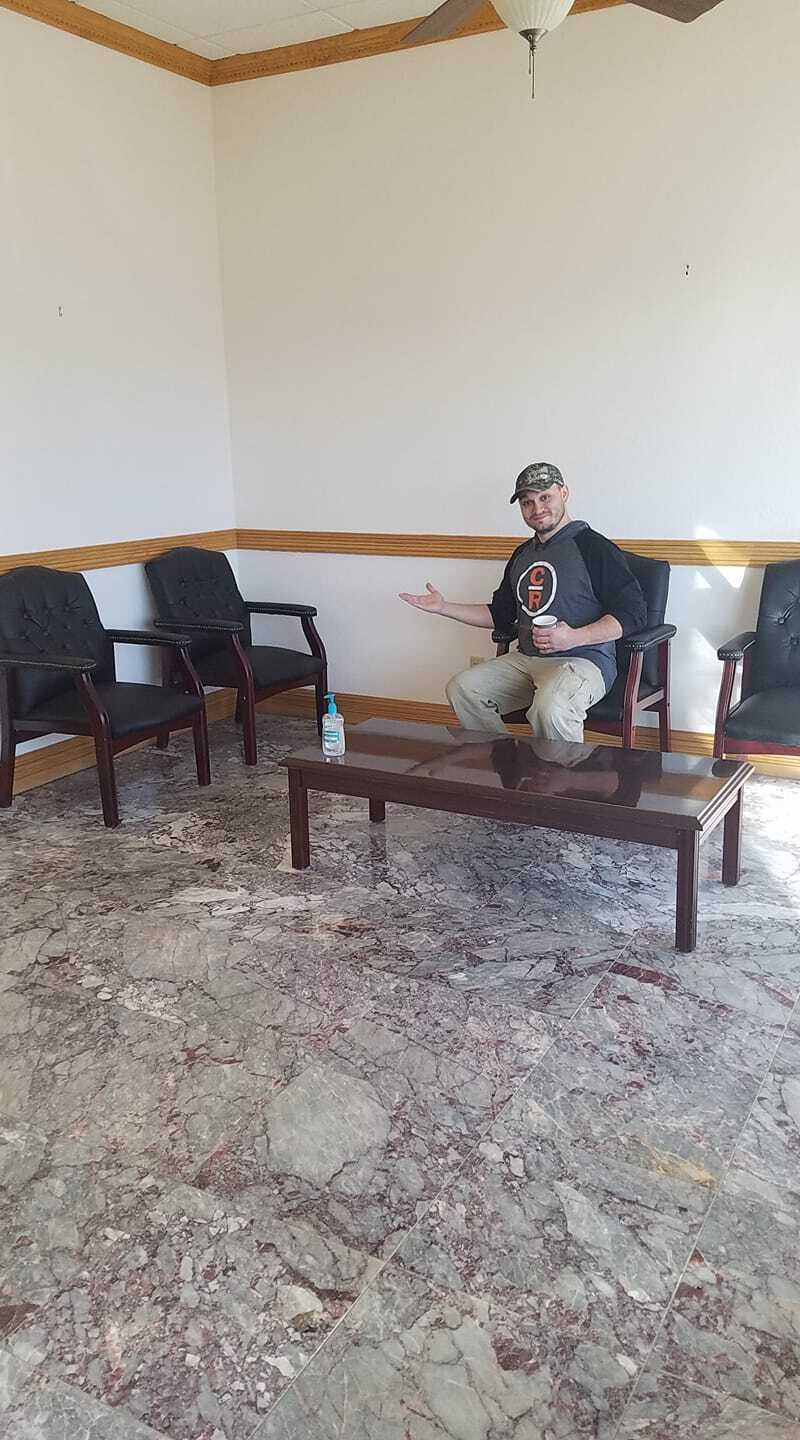 "We have been meeting in the Dance Studio each week, setting up and tearing down," says Pastor Andy Early, who serves as the leader of Legacy South UMC. "For the past year and several months, we have been leasing this space, praying, and waiting for God's next step. We are not in a position to go out and buy a building or be self-sustaining."
Rev. Kermit Culver, who serves as the district superintendent for the Northwest District of the Dakotas Conference, suggested that Chase and Early meet to discuss the next steps for both of the ministries. Early says, "Kermit suggested that Chris and I should connect. I set up a chance to have coffee with him, and it was amazing how the Holy Spirit orchestrated things."
The two pastors learned quickly that both ministries needed each other. Celebrate Grace had acquired a building with lots of room. Legacy South had a lot of equipment, chairs, staging, and more.
"Chris had this new building," says Early. "He didn't have the things for worship, stage pieces, chairs. I was like, 'Well we have stage pieces and chairs. We can bring that to share.' For us, we needed a space for worship and other activities on Sunday."
The two ministries are now collaborating to share worship and other space. "It just happened to work out. It was a God thing, how we got together. They will come in and do a Sunday morning worship," says Chase. "Legacy has its mission and vision. Celebrate Grace has its mission and vision. Hopefully, we will volunteer with each other's outreach and mission work. It is really exciting."
The two ministries worked collectively to transform the new space. A team of volunteers started making needed renovations to the space, cleaning and painting. There are ten rooms for small groups and offices and ample worship space. When restrictions are lifted for in-person gatherings, the worship space will be ready. Another great asset is that the building is accessible to persons with disabilities.
Early shares that when the crew was painting, they practiced social distancing. People were spread throughout the workspace. "There is a whole lot more space, and it fits both ministries," he says. "It is not quite 100% yet. By the time we can gather again, it will be ready. Legacy South will have a new location."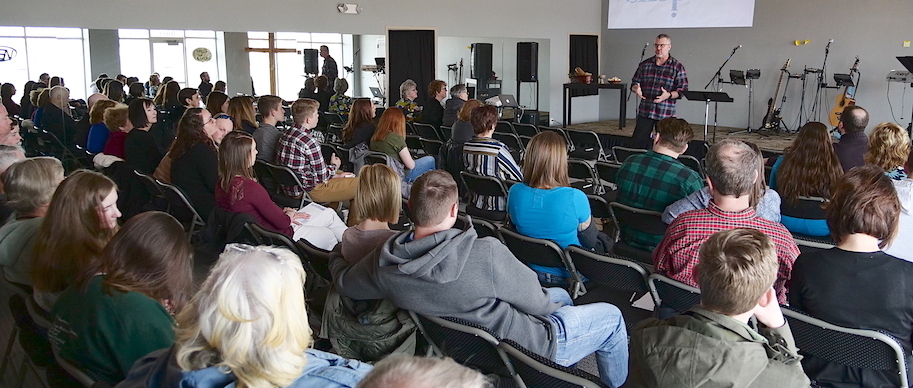 Chase describes that plans are to add bathrooms this summer and a kitchen. "The type of ministry we do needs that capacity," he says. "We are looking at adding a food pantry. That way, we can be a one-stop-shop. We would be able to provide a lot of resources for people; do what is needed."
Legacy will actually lease the space from the Recovery Factory and Real Church. "God's hand was in it. It is going to be a win-win situation," Early says. "I would rather pay our money to a ministry as opposed to a business. The other piece is that we always had to be out of the dance studio by 1 p.m. on Sundays. We can have this place all day on Sundays. If we wanted to do something on a Sunday evening, the place would be open to us. We are not going to be having to set up and tear down each week; that saves us a lot of time. It is cool how the Holy Spirit has been orchestrating all of this."
The COVID situation has given both of the worshipping communities space for the leaders to plan and dream. Volunteers have a chance to get things ready and to get the infrastructure in place for God's next steps.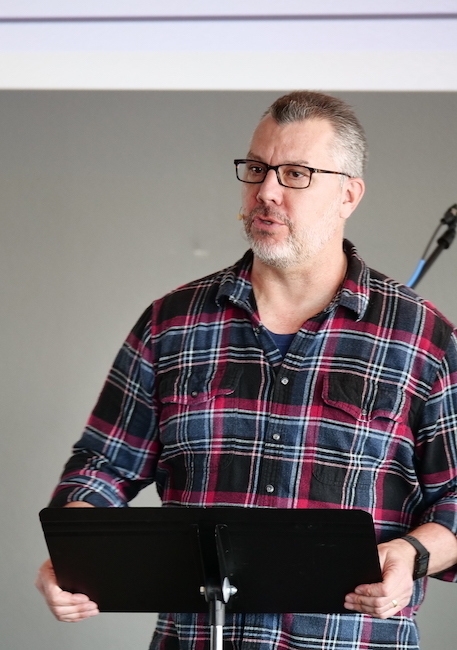 "I want to reach people who have never met Jesus or who have been scared away from the church. I hope to reach those people in Bismarck," says Chase. "There is a whole group of larger entities that are willing to collaborate and use us as a central hub. We are going to be able to show people what Christ's love and Grace is and not just tell them. This has been a slower process than a lot of church plants, but we are impacting lives, we are saving lives and souls– transformation is happening. I am not going to mess with that formula."
"Things are coming together very, very well," says Early. "Our identity is about serving. Our people are all about being out in the community. They have servant hearts, seeking to meet people's needs and tell them about Jesus. This is going to open up a whole lot more opportunities to be the hands and feet of Christ. I feel our call is to be a beacon of light and revamp the south side of Bismarck. I think this is the next step in bigger plans that God has for both ministries."
Transforming worship service, transforming a building, and reaching the next person for Jesus takes resources. Here are some ways you can help these two ministries:
Give to the Builders Club Call, funds that will be dedicated to the renovation of the building, looking for potential partners and volunteers.
You can volunteer to serve one of the ministries by contacting Chris Chase by e-mail or Andy Early by e-mail.