By:
Doreen Gosmire, director of communications, Dakotas UMC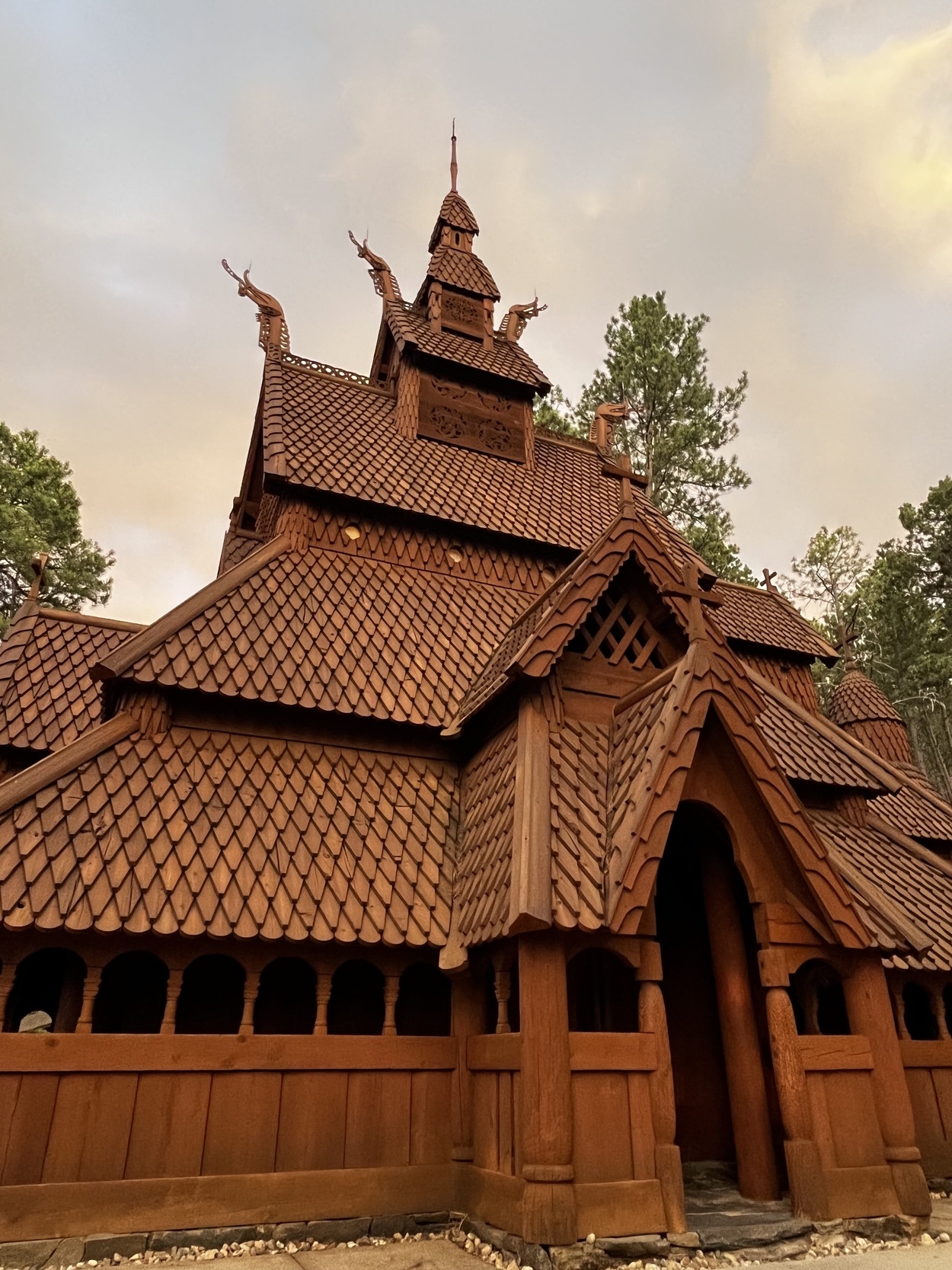 "Like many other ministers, I have been just running and running, quite busy with my church work and family commitment. Somewhere in my journey as a minister, I felt like I had lost myself. The Higher Ground Retreat and cohort allowed me to look back at my ministry journey and myself as a person. I could think about my relationship with God. Through the retreat, I felt that I was replenished. I was very thankful for this opportunity," said Rev. Chang Yi, who has served as a pastor in the Dakotas Conference for 16 years.

Pastor Chang and 12 other colleagues were part of a cohort that met for 11 months via Zoom. At the monthly gatherings, participants explored social, financial, physical, emotional, and spiritual well-being with coaches and each other.

The cohort ended their time together in a week-long retreat at Terra Sancta in Rapid City, South Dakota. Throughout the week, 12 clergy participants, ranging from eight years' experience to 40 years in the ministry, enjoyed delicious, balanced meals, trails to hike, and walk, free time to read, rest, journal, meet with a spiritual director, a mental health counselor, a physical wellness coach, and a financial counselor/planner. In addition, participants attended large group presentations and small group discussions to share personal stories, discover leadership styles, and envision individual goals.

"For 11 months, as a cohort group, we meet on Zoom. The retreat was held Sunday through Friday. There was a chance to do nothing—no work," said Rev. Connie Eichinger, who has been in ministry for the past ten years at Faith United Methodist Church and Marcus Presbyterian Church in South Dakota. "We walked the grounds. We prayed at the chapel. As a pastor, you can get lost and lonely. The retreat was a chance to meet and celebrate who we are as people."

Higher Ground is funded by a grant from the Lilly Endowment to help United Methodist pastors in the Dakotas to:
Achieve renewed joy and clarity in their calling,
Reduce isolation and burnout,
Provide tools and experiences to foster resiliency,
Improve physical, mental, social, spiritual, and financial health,
Strengthen relationships between fellow clergy.

Various professionals guide pastors as they explore their relationship with God more clearly throughout the cohort sessions and retreat. Dr. Shawn Culey, a longtime family physician, has been a leader in creating a health and wellness ministry for clergy. He is joined by spiritual directors Susan Reese and Lin VanHofwegen. Sarah Swantner, financial counselor; Doug Anderson, a counselor with Sioux Falls Psychological Services; and Cheryl Pitzl, Avera Health Management Coordinator, serve as facilitators and resource people with Higher Ground.

Diane Owen, who serves as project manager for Higher Ground, said, "The retreat experience offered space for rest and renewal, personal reflection, and connection with God and each other. It's a chance to disconnect from the distractions of the demands of life and ministry. A participant could fully disconnect or gather informally with colleagues for conversations, being together, allowing pastors the freedom to fulfill their own needs. In addition, intentional practices of prayer and reflection were included to foster a deepening connection and to listen to God that so many clergy often do not have time for but need as a pastoral and spiritual leader."

Susan Punt, who serves as the administrative assistant for conference ministries in the Dakotas, and Owen provide ongoing conference support for the retreat and all the Higher Ground activities.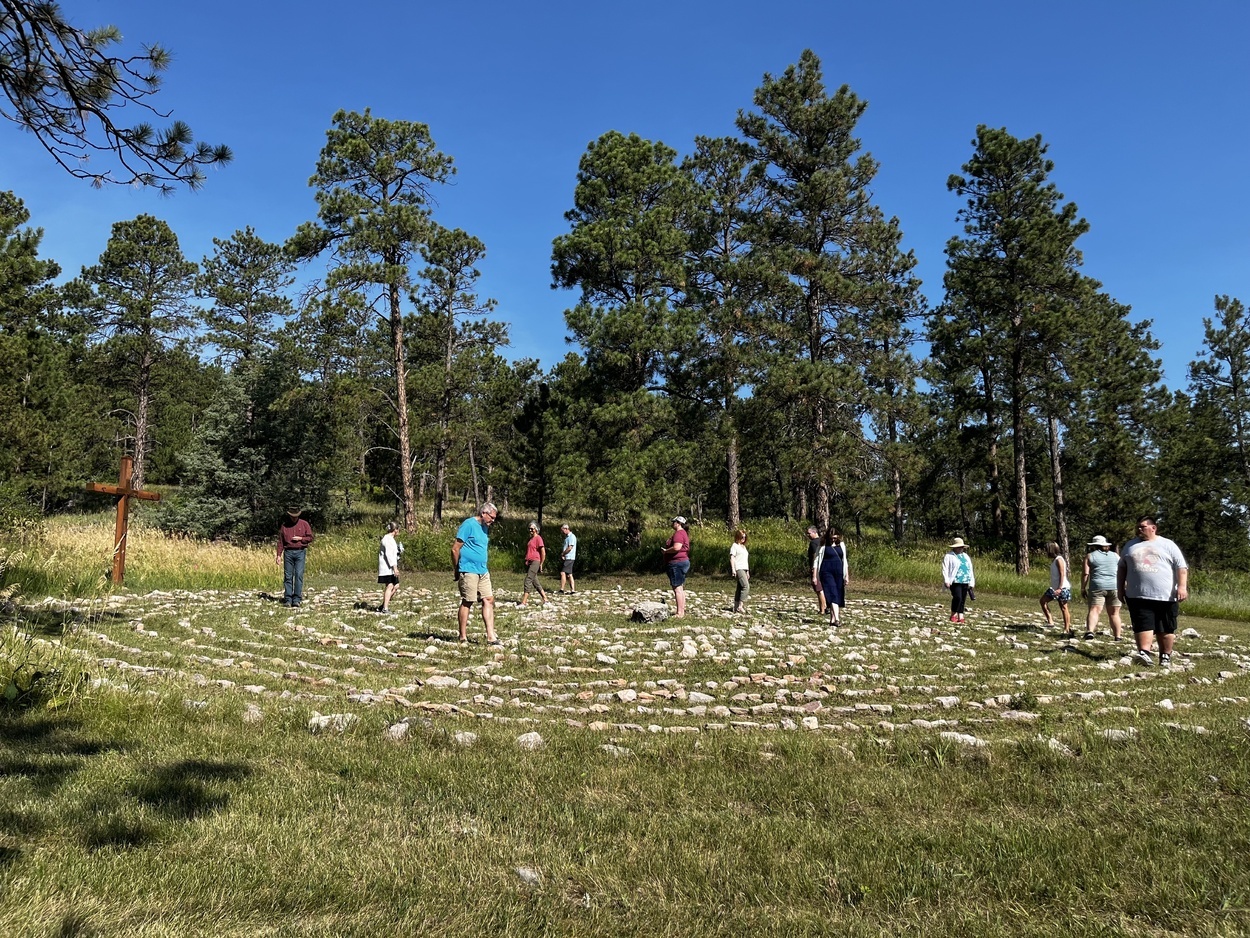 On the first day of the Higher Ground Retreat, participants had the opportunity to walk up a hill to a prayer labyrinth. "I was walking the labyrinth. It felt like our life journey as a Christian. The journey is pretty much like walking down that narrow pathway in the maze," said Pastor Chang. "There are times in our lives we must turn left and right. Sometimes we must turn around and start back where we were before. Sometimes it feels like we are close to God, but at the same time, on our life journey, we feel like we are away from his presence, or it is difficult to feel His presence."

The Higher Ground experience creates a culture of care for pastoral leaders. Pastor Connie said, "It gave me a sense that people cared and were there for me. There was a genuine sense of being cared for throughout the experience. I walked away with a higher sense of self-worth. It was a time of self-care. A time to know that we are loved."

Pastor Chang agreed. "The greatest part was feeling that I am cared for by many. I realized that there were many supporters around me. In difficult times you don't feel that way. It was a good reminder for me that I am not alone. There are a lot of good prayers and supporters behind me," he said.

The cohort now sets their intention for the upcoming year with an individual plan and specific goals and practices to improve their well-being journey and increase their leadership effectiveness in their call to ministry.

"I meet with each of them in the 30-60 days following the retreat to discuss these intentions more deeply and connect them to resource providers who will help and support them with their plan and practices," said Owen.

The ultimate long-term outcome for the Higher Ground Initiative is a culture shift. The expectation is to reframe how clergy perceives and talk about the need for help in ministry, especially in spiritual and therapeutic coaching. Pastor Connie Eichinger shares that Higher Ground is making the shift happen.

"It was worthwhile and needed! Where do pastors go when they need church? It seems like pastors are always busy with the tasks of providing church—worship and community to others. It was good to know that I am not alone in this busyness. I did not expect to be so refreshed and renewed," said Pastor Connie.