By:
Doreen Gosmire, director of communications, Dakotas UMC
"I am thankful for this new worship opportunity. My husband and I come here and feel welcome. We both have found a place where we feel connected and comfortable to worship," says a weekly worshipper at Legacy South, a new worshipping community in Bismarck, North Dakota.
Sundays begin at 6 a.m. for Pastor Andy Early and three volunteer teams. The setup team loads two trailers of equipment to completely revamp a dance studio into a worship space. Two storage sheds at Legacy United Methodist Church in the north part of Bismarck are filled with carpet, stage platforms, children ministry and nursery materials, chairs, tables, and more. Volunteers load everything up, haul it, unload it, and get everything in place at the dance studio.
"It is amazing to be part of the transformation of a dance studio to a place that praises God," says Jane Hincks, a member of the volunteer team at Legacy South. "My entire family has been blessed to serve in multiple ways."
The second volunteer team arrives and gets the details in place for worship. The music team sets up, and the tech team gets the sound and projection ready. There is a guest or welcome area that is equipped with coffee and refreshments, information, and nametags.
At around 9:30 a.m., greeters, children's area volunteers, are in place as guests arrive. A contemporary, casual style of worship begins at 10:30 a.m.
"I love to worship here," says one of the worshippers, who attended for the first time. "I grew up going to church. I stopped; it just was not a priority. I really like this worship."
Legacy United Methodist Church launched the south campus. Weekly worship began in the fall of 2018. "Legacy is providing support to invite people to know Jesus," says Pastor Andy Early, who serves as the leader at the south campus. "We have an awesome team of people from Legacy who have committed to serve at the south campus and build His kingdom."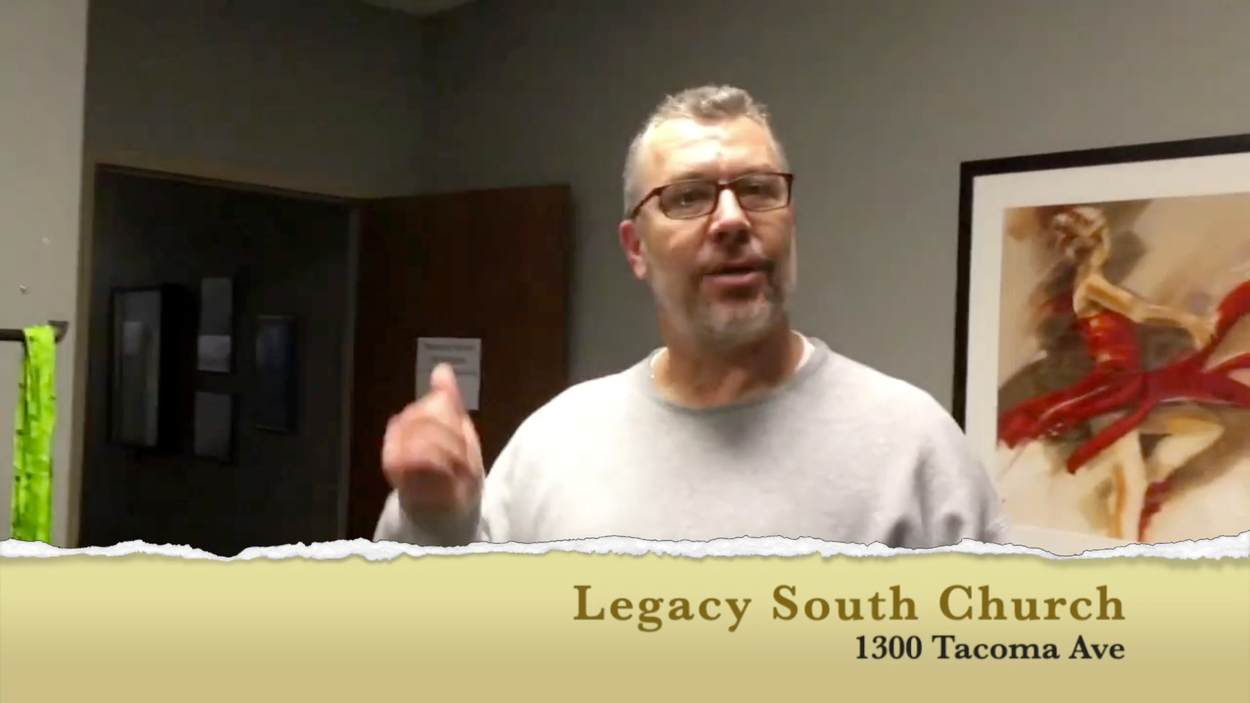 Early, with his wife JoAnn and children, are instrumental in making weekly worship happen. "We all help out each week. Most of the time, the boys and I are busy in the children's ministry area and the nursery," said JoAnn Early.
An average of 70 people attend worship each week. Participants from the Legacy South campus attend small groups at the Legacy UMC campus and places throughout the community. Small groups are helping the new worshipping community connect during the week.
"People at the south campus can connect with all of the activities at Legacy during the week," says Pastor Andy.
At the end of the worship service each week, the third wave of volunteers packs everything, hauls it to the main campus and puts everything back in storage.
"It is amazing to see God at work each Sunday," says Pastor Andy. "He lives through each person volunteering and coming to worship here. I look forward to what God will do!"