By:
Legacy United Methodist Church, Bismarck, North Dakota
BISMARCK, N.D. - "If we can reach one child through this event that Jesus matters and that He is here to take care of them, that's what we are hoping for," said Nita Jeromchek, Shoes of Hope leader. Legacy United Methodist Church hosted Shoes of Hope to provide needed supplies for kids in kindergarten through fifth grade students.
Volunteers gave kids free name-brand shoes, washed their feet, gave them haircuts, food, fun activities and a Bible.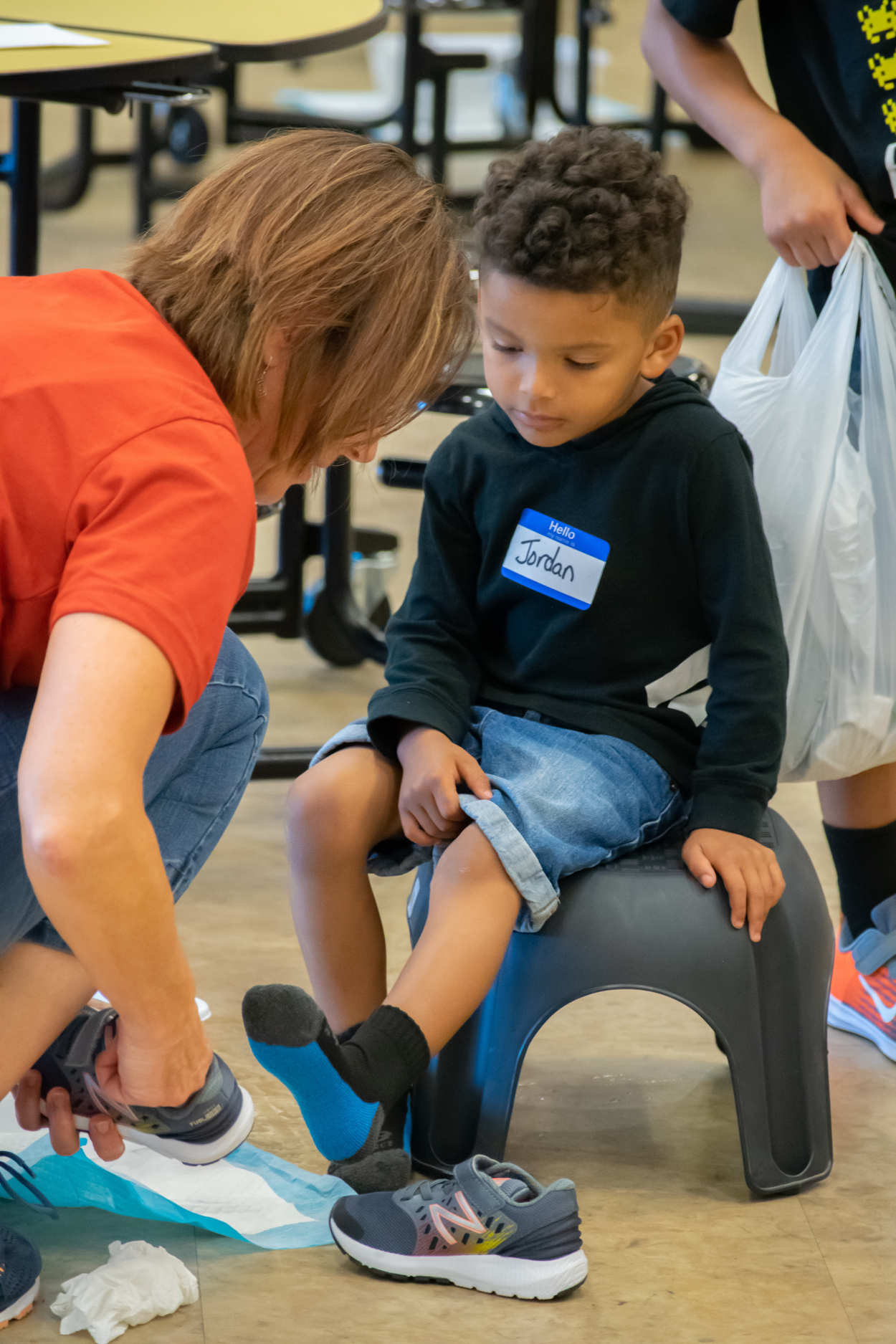 A child gets a new pair of shoes at the Shoes for Hope hosted by Legacy UMC in Bismarck, North Dakota. Photos courtesy of Legacy UMC.
"The stories from the times of foot washing and prayer are incredible," said Jeromchek, a member of Legacy UMC. "One volunteer asked to pray with a child. The mother noted the child will not know what you are doing so you will need to explain it. The volunteer did and prayed with the child. After they were finished, the child said, 'Wait! Do it all again so I can learn how to pray.'"
Shoes of Hope was funded through a 2019 Breakthrough Ministry grant as well as gifts from the people of Legacy Church. The event was inspired by Grace Church, a multisite United Methodist Church in Cape Coral, Florida.
The event will occur again in August 2020. Organizers hope to partner permanently with an elementary school as well as to seek other partnerships with non-profits providing school supplies and clothes to kids and students in need.
About Legacy Church:
Legacy is a multi-site church that welcomes 450 people weekly in two physical locations and legacyumc.org/online. We are followers of Jesus who practice radical hospitality, extravagant generosity, passionate worship, authentic faith sharing, intentional faith development, and risk-taking mission and service. Discover more at legacyumc.org. For more information, contact Legacy at 701.223.4401 or office@legacyumc.org.