"We have been blessed by God's presence within our church and our community," said Rev. Barry Whipkey, Madison UMC. "We continue to reach into our community through our 'We Love Madison' outreach. We also have a significant presence and ministry on the Dakota State University campus. It is not about me and not about the church. It is about God working through us, and the power of the Holy Spirit."
Photo from Glenda Blom. New members joining Madison UMC on November 12, 2017.
On November 12, 2017 Madison United Methodist Church welcomed 29 adults into membership along with 15 children.  It all began with the Missional Church Consultation Initiative (MCCI).  MCCI is a process that resources churches and their pastors with an intensive consultation and clergy-coaching model. The process is designed to discern what should come next and jumpstart a new life cycle of ministry fruitfulness.
The MCCI Consultation Team, which visited on-site at Madison for three days, presented the congregation with five unique "prescriptions" (recommendations), for next steps the church needs to take. One of them was the "We Love Madison" prescription.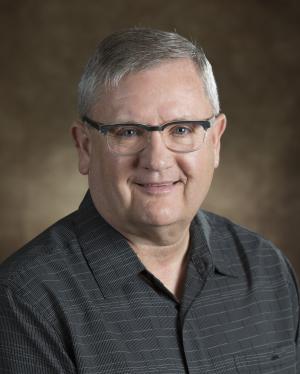 The "We Love Madison" prescription is all about evangelism. The congregation has spent lots of resources reaching out to students at Dakota State University and members of the community with the love of God and the power of the Holy Spirit.  "We hired a second pastor who focuses on outreach at Dakota State University, young adult and youth ministry," described Whipkey. Photo: Rev. Barry Whipkey.
Another approach that Madison UMC has taken is known as the triad series, introduced by Rev. Joseph Bishop of the West Ohio Conference of The United Methodist Church. Bishman encourages churches to look around their community and plan a series of intentional, stepping stone events that move a targeted population to closer relationship with a community of faith and relationship with Jesus.
Madison UMC planned a triad series around families that were recipients of back-to-school supplies from the community. The first event was held in a park, right across from the place where families came to pick up their backpack for school.  Members of the church served hot dogs, had some entertainment and invited families members to participate in games.  The first event focused on forming a relationship with each other.  The second event was a parents night out. Parents could drop off their children at the community center. Madison UMC provided food, games and entertainment for the children while parents spent time shopping or going to a movie. The focus of this event was demonstrating love and care for each other. The third event was a family fun night. Those that attended enjoyed pizza and played games. The conversation at the third event was all about relationships with others, the community and God.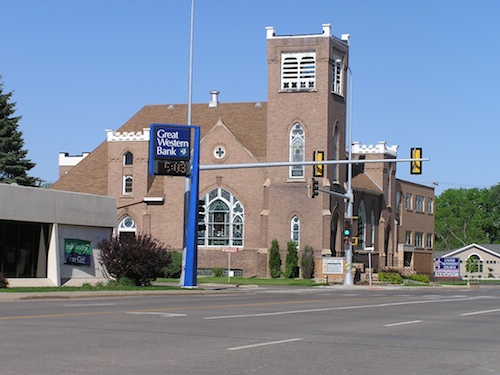 Several of those who joined on November 12 were the fruit of the efforts of the MCCI prescription—"We Love Madison."  Some of those new members were new to the church because of the prescription. Others became full members because they had been quasi-members but became more involved and committed through "We Love Madison." File photo: Madison UMC.
There was only one service on the Sunday of the new members. "We wanted to make it a celebration," said Whipkey. "It was a true feel-good moment and a jubilant celebration."  After the service there was a chili cook-off to help add to the celebratory atmosphere.
Now Madison UMC is starting the next triad series. The next series is based on feedback that from a survey of families. "We will be focusing on family dynamics, faith issues and financial issues," explained Pastor Barry.  "There are some single parents and blended families in the group that we are inviting to the events.  We hope to connect them with resources in the community and the church.  We will introduce the Helping Hands small group."
The church has seen a growth, not only in professions of faith and transfers from other churches, but in a general call to do Kingdom work. The outreach dynamic of doing work for His Kingdom has led to more people being in worship and a larger number of volunteers for committees and church leadership roles. People are feeling empowered to do things for others and to do outreach.
Whipkey explained the shift in this way. "The people in the church and community who we come in contact with trust us, appreciate us and are now willing to take the next steps with us. We will have another group event in the future. The Holy Spirit truly is at work in Madison!"