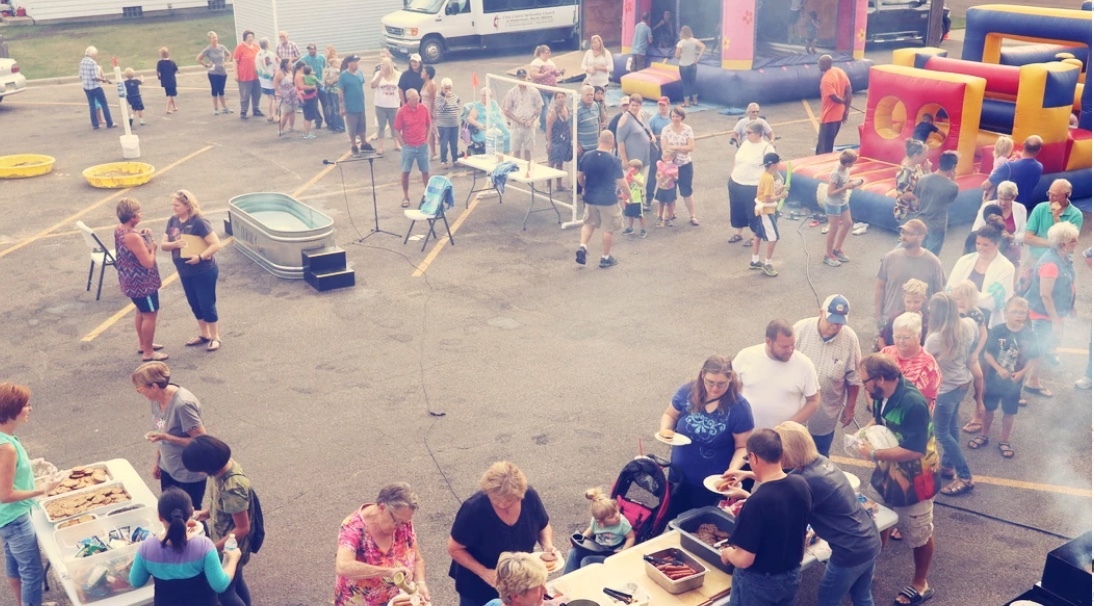 "It was such a powerful experience. We had people from the community join us. It was a great way to reach out and to show everyone the power of baptism and God's love," said Samuel intern, Synnova Geranen. Geranen planned the summer party held at Watertown First UMC with more than 200 people attending.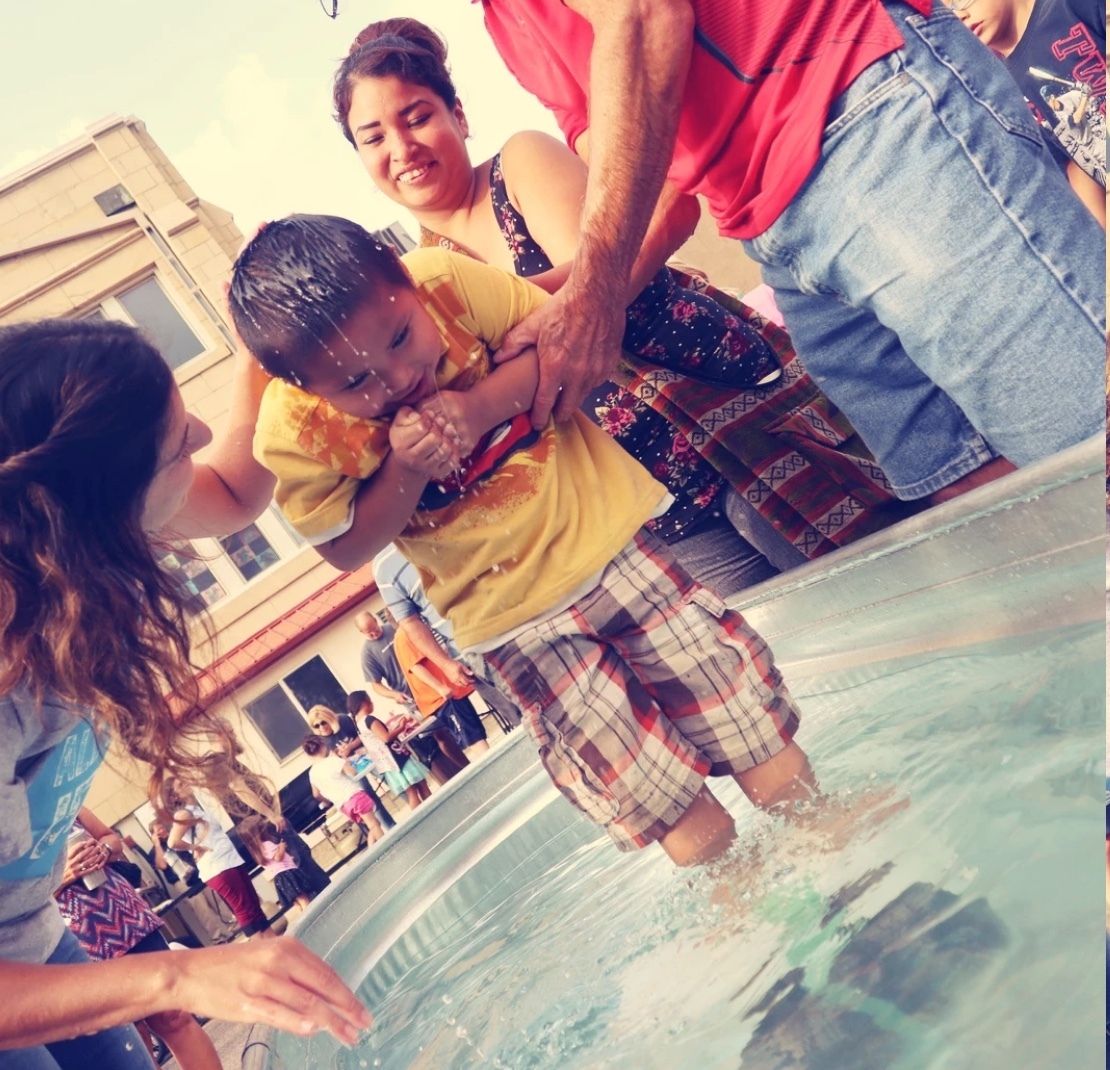 The summer party was an event to celebrate Christ and baptisms. The parking lot of the church was decked out in beached themed decorations. There were ten immersion baptisms outside in a big tank, a bouncy inflatable house and an inflatable obstacle course, a photo booth, a prayer station, balloon animals, and hamburgers and hot dogs to eat.
Pastor Sara Nelson, who serves Watertown First UMC said, "Several neighbors came to the summer party, which was amazing. As we were planning it, we hoped that at least 100 people would come. But God surprised us. Over 200 people came, and we had to run to the grocery store to get more food!"
Most of the planning and organization for the summer party was done by Synnova Geranen, who served as a Samuel Project intern this summer at Watertown First.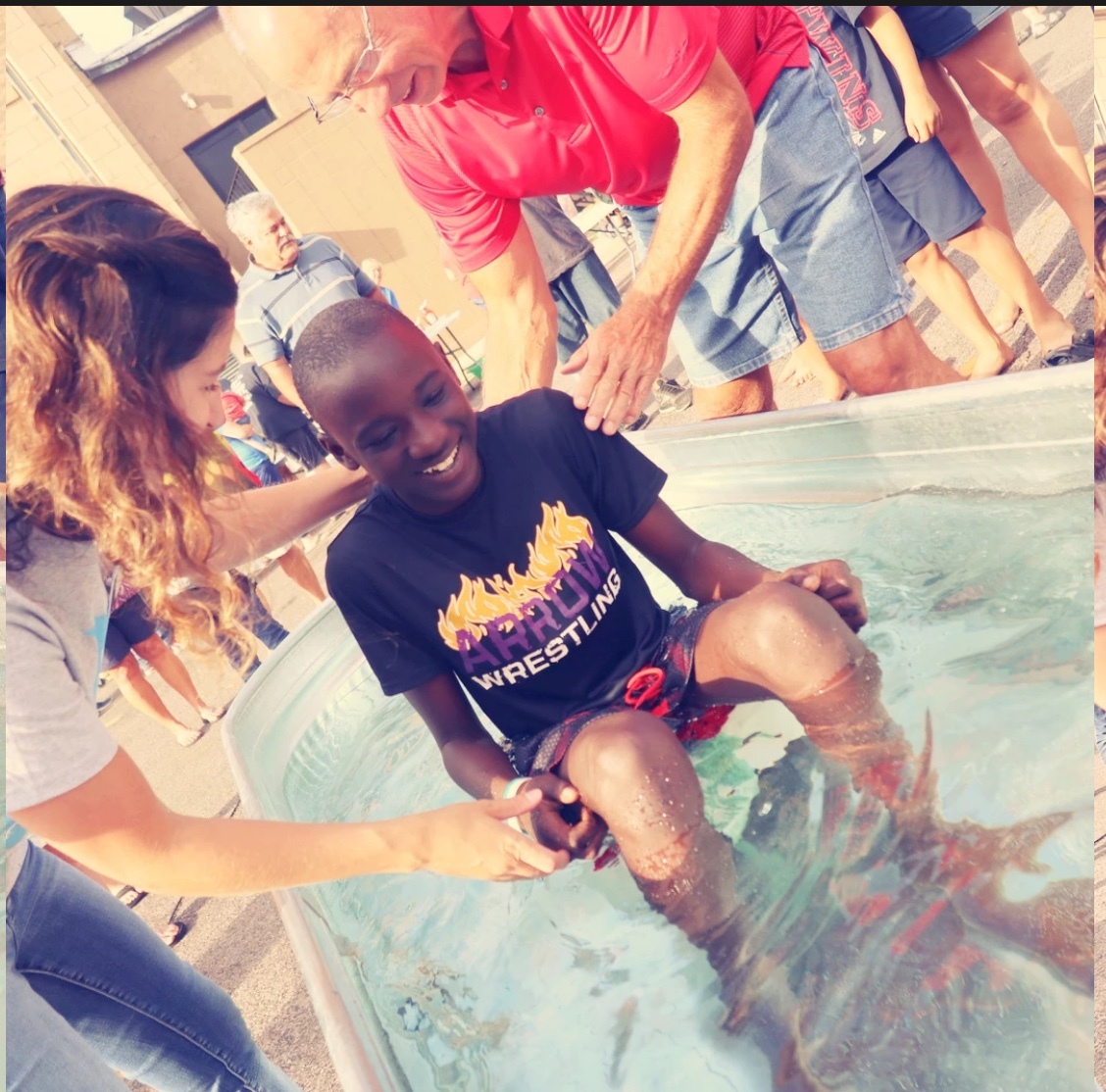 "Before I started my internship, Pastor Sara wanted to have this party, but they weren't sure who could plan it," said Synnova. "When I got on board in June, Sara asked me if I wanted to plan it, so I said yes even though I had never planned anything before the party!"
Synnova shared that the planning and preparations were not without stresses. The summer party was the first event that she had ever planned. She spent time agonizing over calling places for inflatables when one fell through she called another place. She worried that people like the animal balloon guy would not show up. She says, "I gave all of those worries to God, and everything worked out fine. I honestly owe it all to Him."
"A highlight of the night was baptizing a young woman who has recently started attending a Bible study at the church," explained Pastor Sara. "Her entire family came to the party. I will never forget the joyful look on her face as she came out of the water and everyone cheered!"
People at Watertown First are already talking about the next party while they were cleaning up after the first one. Syvonna has this advice for next year, "I learned that God really could do anything. I had no idea how to plan a party, but He placed very helpful people in my path, and He helped me not to stress. All in all, it was super fun to plan and then to see it all work out."