By:
Doreen Gosmire, director of communications, Dakotas UMC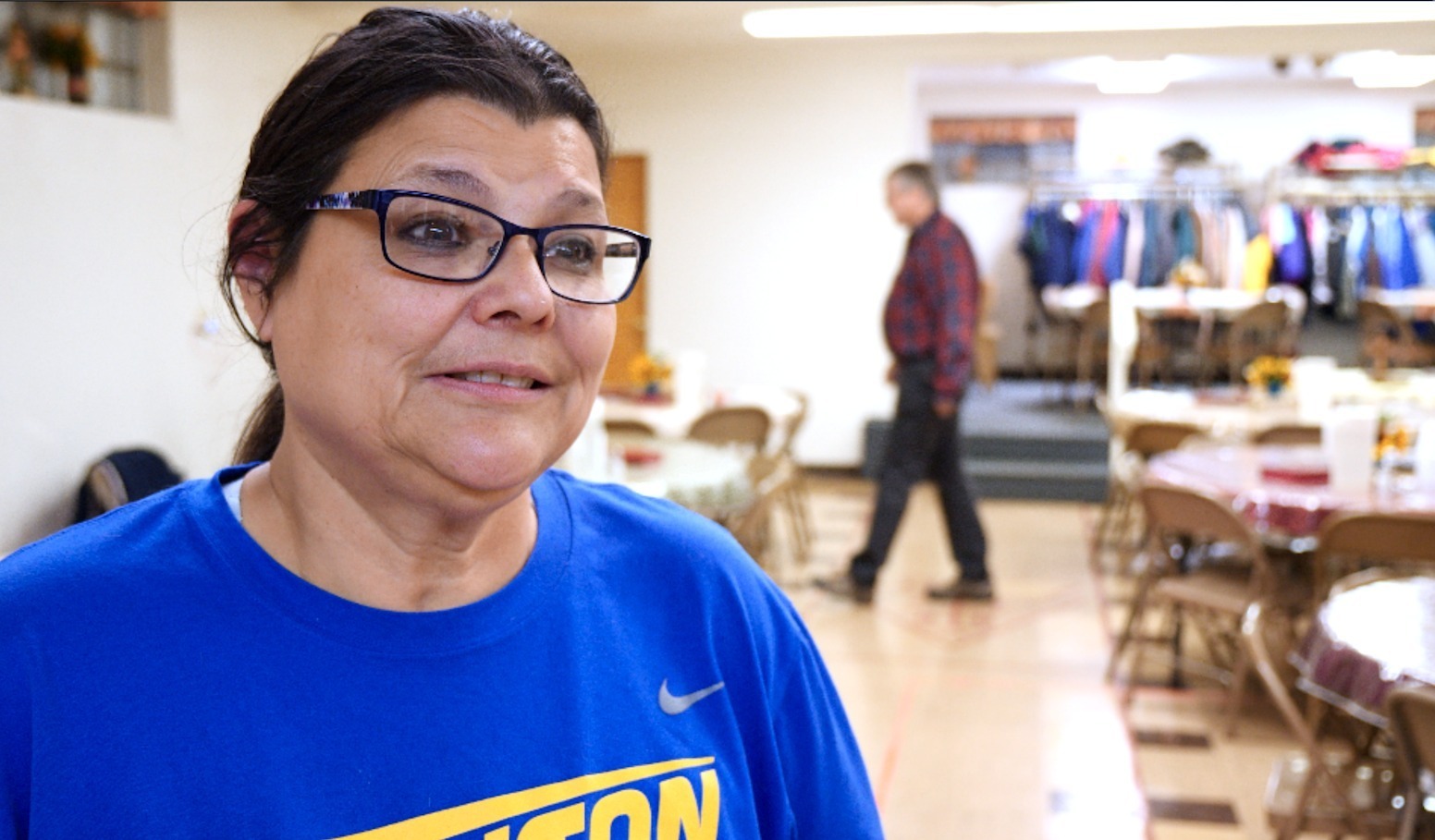 "I come here to be with people and learn a little bit about God. It is better than sitting at home and feeling sorry for myself," said a cement worker who attends the GIFT—God in Faith Tonight , worship with a meal at Faith United Methodist Church in Williston, North Dakota.
Every Saturday night, volunteers prepare a meal, from donations, for 70-100 people. "We see about 70 people each week. Sometimes a few more," says Carla Grile, who is one of the three cooks for GIFT. "People come for the fellowship, connection, and encouragement. It has made a difference for me and so many others. It is a way for people to talk with others who may be experiencing some of the same things."
Out in Faith serves families in Williston by providing diapers, the ministry hosts a weekly meal and worship service—GIFT. Support is also given to help people connect to housing, employment, and other services.
Dan Baker, a member of Faith UMC and longtime resident of Williston, volunteers whenever possible. "Oil is still pumping here. A lot of people think that things have slowed down. We see that the drilling is slowing down, but not the production. Families are coming here and staying. The community has a new airport, new curb, and gutters, new government buildings," Baker says. "We have people that come and need support. This is one way to support them."
Figures released Thursday, October 17, 2019, by the North Dakota Department of Mineral Resources, show producers in North Dakota pumped out nearly 1.48 million barrels of oil per day in August, the latest month for which data is available.
Baker, with other members of Faith UMC, sees Out in Faith, as a critical ministry to the congregation. "We see people coming here to GIFT that we would not see on Sunday morning," he says.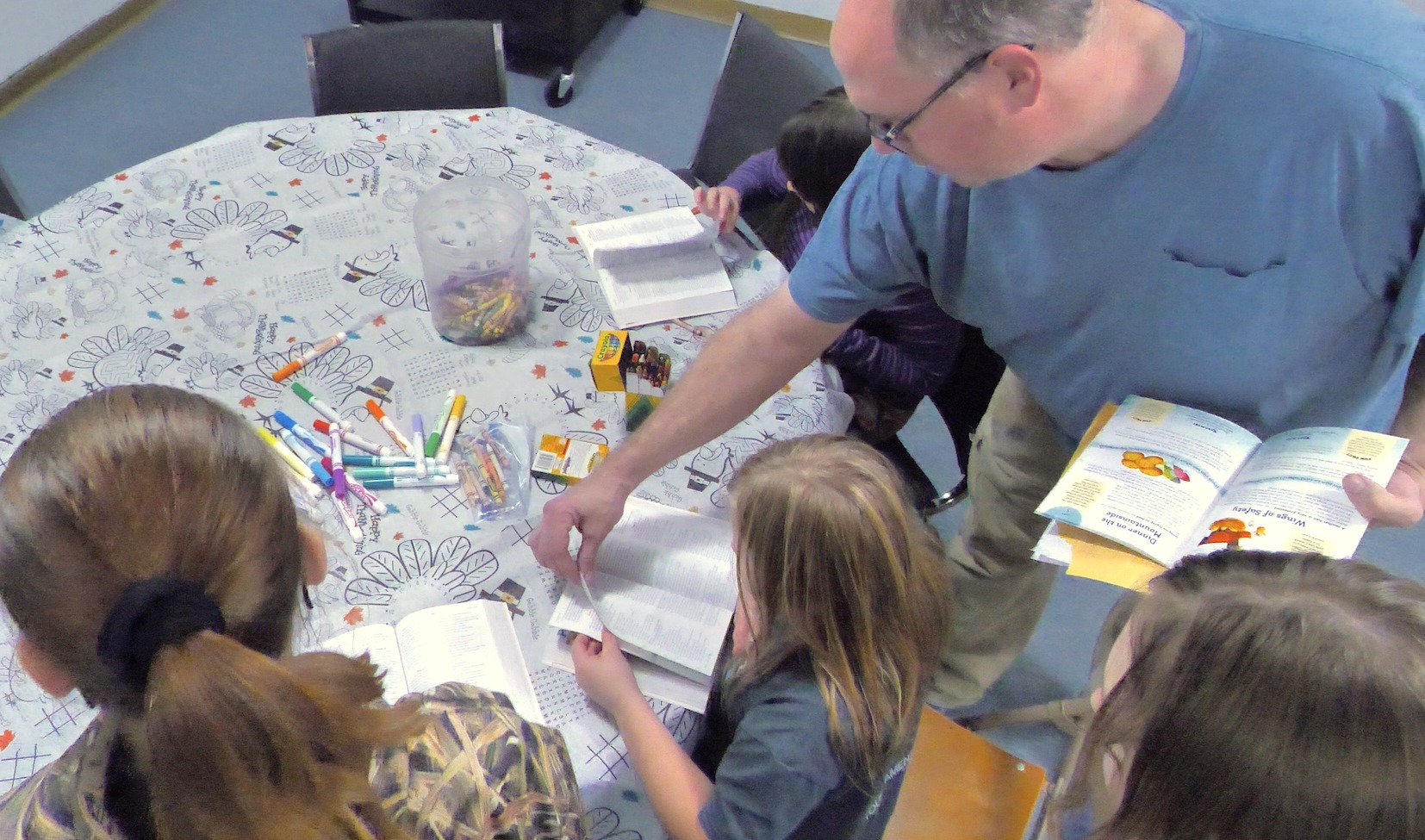 Rev. Val Reinhiller, who serves Faith UMC with her husband, Rev. Ross Reinhiller, describes Out in Faith as a way of connecting the congregation to the community. "We see new faces each week come to GIFT or stop by the church during the week. Many of the volunteers at GIFT are people who were guests. We are seeing people that regularly come to GIFT become members of the congregation." On a recent Sunday, Faith UMC received four new members.
Rev. Ross Reinhiller, who delivers a message to those attending GIFT each week, is quick to share the ministry is all about making disciples. "We are seeing people learn about Jesus and hear the Good News through Out in Faith Ministry," says Pastor Ross. "Every week, we connect with someone who we haven't connected with before. More and more families with children are part of what we are doing at GIFT. It is great to see the congregation share the Good News through this ministry."
Each week during the message, Phil Grile, Carla's husband, leads a children's activity. "The children are eager to get together. They are full of energy and joy," says Phil.
"I come each week and bring my kids. We feel good about being here. Learning a little bit about God," says a mom who regularly brings her two children.
Jorge jumps in to volunteer when he isn't working. "This church, these people, have made a big difference in my life. I came here from California, and I am where I am today because of people like this."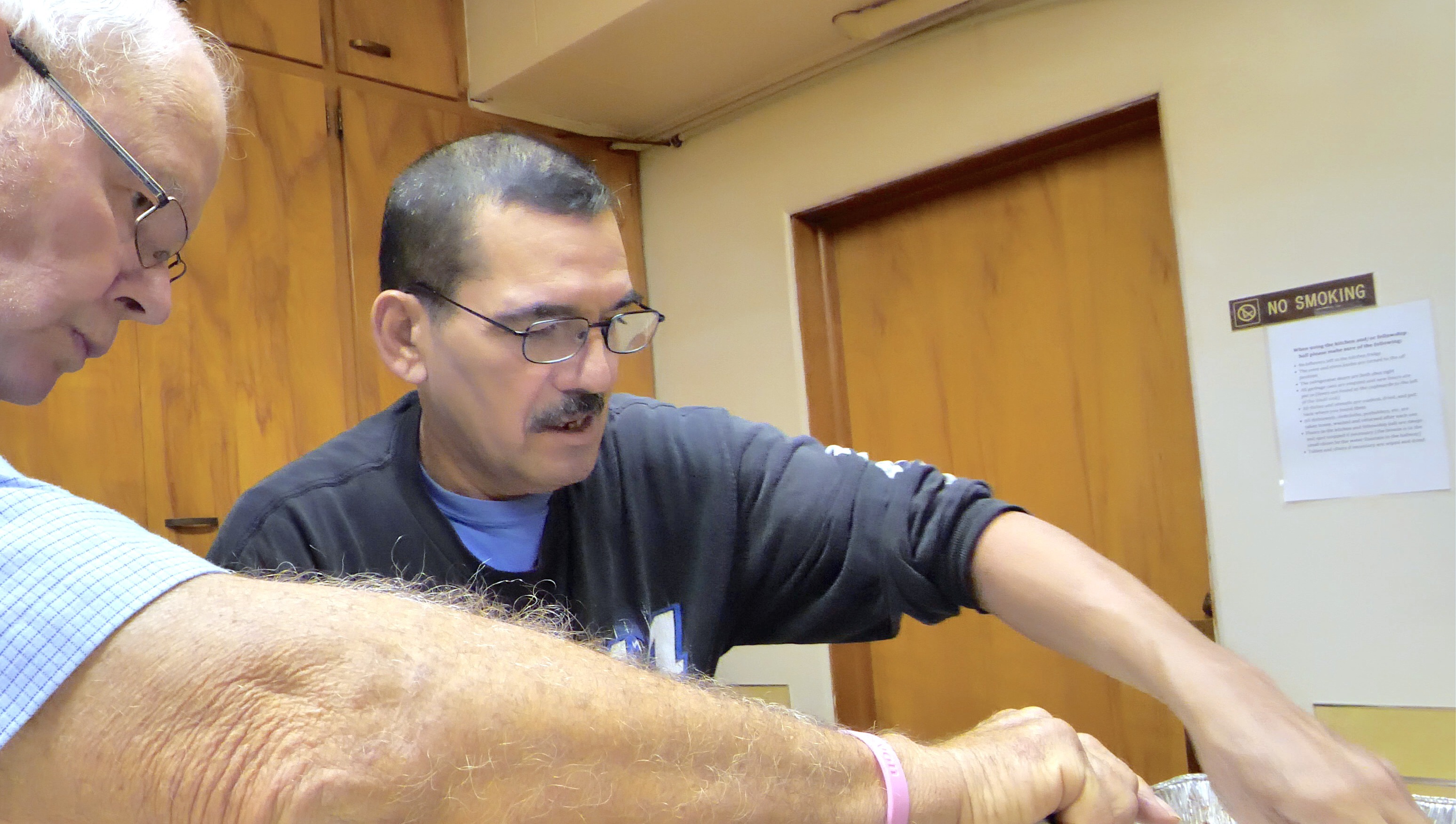 Out in Faith ministry began in 2013, when Katie Peterson, a church and community worker of The United Methodist Church, came to Williston. The ministry grew under the leadership of Peterson and the support of many. The Dakotas Conference provided salary support, Williston Faith UMC provided housing, and numerous churches and individuals have donated to make the ministry happen. Read more and watch a video here.
On November 23, 2019, a Thanksgiving dinner was served at GIFT. The evening included music and food for more than 180 people. In December, Out in Faith will give away Christmas buckets. The buckets are gender and age-appropriate containers that include items such as a toothbrush, toothpaste, brush or comb, washcloth, soap, shampoo, hat, gloves, new socks, and a little candy.
You can donate to Out in Faith Bakken Oil Rush Ministry through Dakotas Conference fund number 748. Contact the Dakotas Conference Finance Office by e-mail or phone 605-990-7004 for more information or donate online here.