DakYouth
Friends,
It is with a heavy heart that I share that DAKYOUTH 2020 has been canceled.
Our Conference Council of Youth Ministry—CCYM leadership met to review our CCYM handbook, elect officers, and discuss upcoming events. Many felt it would be impossible to load up hundreds of youth from across the Dakotas for an event and maintain social distancing traveling by bus, van, or car.

In addition, while we may have the room at the venue in Abderdeen to provide adequate spacing for physical distancing, lodging would provide an added increase in cost for rooms and transportation for local churches. During this season of COVID-19, you can no longer plan lodging, with 4-5 people in one room.
These among others are the reasons why we have canceled DAKYOUTH.
The youth, however, did decide to create some videos that can be utilized that week of DAKYOUTH to be shared via our website and Facebook page. Watch for more information to come concerning that.
Thank you all for your advocacy, partnership, and support of CCYM and our Dakotas Conference youth.
Jeff Lathrop, CCYM chair
8/21/20
Watch a video message from CCYM youth here.
---
What: DakYouth 2020 (THIS EVENT HAS BEEN CANCELED.)
Who: Youth grades 6-12
When: November 13-15, 2020
Where: Aberdeen Recreation and Cultural Center - Aberdeen, South Dakota
We have worked to simplify the registration process for you. We ask that one person from each church registers your entire group at one time. Please see the How to Register section below.
DakYouth is an annual youth event like no other and is for both middle school and high school youth in the Dakotas Conference. Youth gather from all around the conference to learn about leadership, discipleship, and service. There are engaging speakers, workshops, inspiring worship, and fun entertainment for all to enjoy.
The DakYouth 2020 theme will be: "Bent, not Broken." Our scripture focus is 2 Corinthians 4:8-9. You'll make new friends, worship, learn at workshops, and have lots of fun!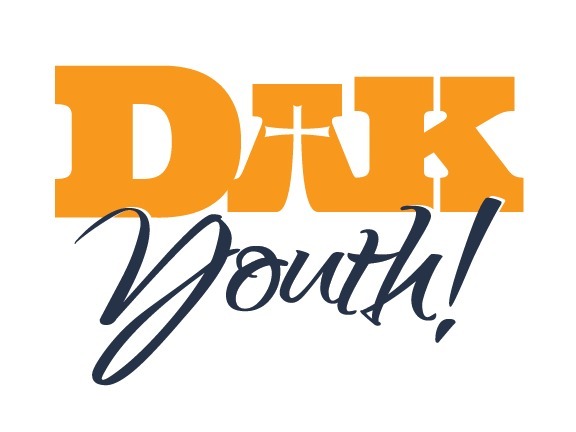 Camp Information
Camp: #810
Cost: $65 includes event shirt, ($75 after 10/23/2020, but no shirt)
Grades: 6-12 and adult chaperones
Lodging Information
Schedule
HOW TO REGISTER:
We have worked to simplify the registration process for you. We ask that one person from each church registers your entire group at one time. (If you are not attending with a church group, please proceed to - Step 3. Register Online.) Please complete the following to register:
Download the DakYouth GROUP Registration Form.
Read the Helpful Registration Tips
Register Online
IMPORTANT: If you need to add or delete a participant after you have completed the online registration process, you will need to email your updates to info@dakcamps.org or call the central camping office at 855-622-1973. You will be unable to make these changes in our online account.
Cancellation Policy - All cancellations must be submitted in writing to info@dakcamps.org. Once cancellation is received, a full refund minus a $20 processing fee will be given.
T-SHIRTS
To ensure we have the correct size t-shirt for you at check-in, please email t-shirt quantities and sizes for your group to pastorjefflathrop@gmail.com by October 23.
REQUIRED FORMS - Please print these and bring completed to event check-in:
DAK Youth - Medical Information Form - Medical forms are intended to be kept with the chaperones of each group. If you are attending without a chaperone, please turn this form in at event check-in.
See photos from DakYouth 2019 here.