Location
: Aberdeen, SD
Date
: January 18 - Jan 19, 2018
Gina Mueller of 3DM will be giving a 3DM Discipleship and Mission Taster Workshop in Aberdeen, SD. The event will begin Thursday, January 18, 2018 at 4:00 PM and conclude Friday, January 19, 2018 at 5:00 PM (CST).
We are excited to announce that the workshop leader will be Gina Mueller, who has presented to us before at the Leadership Event 2017 in Pierre with great reviews. Check out her LEAD talk here.
Explore the dynamics of making disciples of Jesus who can join God in his mission.
Discover the principles of going from having a ministry to leading a movement: reproducing disciples instead of just recruiting more volunteers, multiplying communities instead of just adding more people.
"I had been in pastoral ministry for 28 years, always seeking and searching for models for discipleship when I was introduced to 3DM. It has proven to very useful in providing both a practical model for discipleship, as well as a way to move the church out of it's four way and into the community in mission." -Steve Anderson, Senior Pastor; Cornerstone UMC, Watertown, SD
A 3DM Discipleship and Mission Taster Workshop is a chance to taste and experience:
Teaching that will help frame discipleship and mission in a new light
Training with your team to help you apply principles contextually
Effective vehicles for discipleship and mission, such as Huddles and Missional Communities
What it's like to be part of a 3DM Learning Community (two-year journey of culture change)
The cost of the event is $99 for the first person, and $59 for your spouse and/or additional team members. This covers the expense of the dinner on Thursday night, all workshop materials, speaker fees and content of the workshop. Attendees must pick up the cost of their breakfast and lunch on Friday, accommodations and transportation.
For registration and more information, please click here.
Anticipated Schedule
Day 1, January 18th
4:00pm Registration
4:30pm Welcome & Worship
5:00pm Opening Thoughts
5:20pm Social Space (Team Training)
6:20pm Break
6:30pm Teaching Input
7:15pm Dinner at host home
9:00pm Dismiss
Day 2, January 19th
9:00am Welcome & Worship
9:30am Teaching Input
10:30am Coffee Break
10:45am Huddle
11:45am Lunch (on your own)
1:15pm Teaching Input
1:45pm Testimonies from the Movement
2:15pm Q&A
3:00pm Coffee Break
3:15pm Social Space
4:15pm Take Away/Leave Behind
5:00pm Dismiss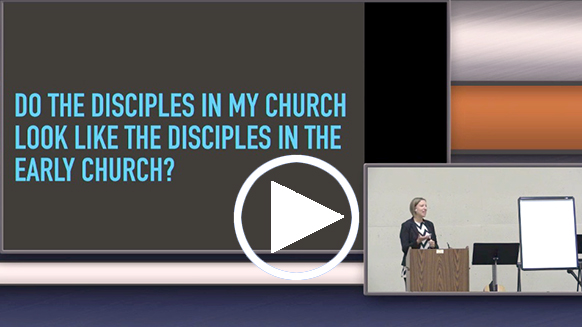 Click to play video