Date
: January 9, 2021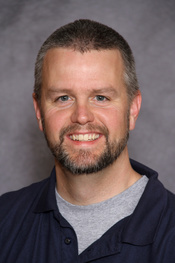 I Am Called - Lay Discernment Days (module 1)
Rev. Andy Bartel, Dakotas Conference elder and lead pastor at St. John's United Methodist Church in Anchorage, Alaska, will be leading this workshop. It is the basic course and entry point for Lay Servant Ministry. Attending this online workshop will help you to focus your time in areas you are best suited to serve God.
This workshop is on January 9, 2021 and January 16, 2021, from 1:00 p.m. - 5:00 p.m. CDT, and 12:00 p.m. - 4:00 p.m. MDT.
Once your registration has been received you will receive by mail the "Basic Lay Servant Ministries" book. Please read and complete the assignment prior to the workshop.
You must attend both days of workshops and it's free to laity.
Please register HERE!