Location
: Epworth UMC, Valley City, North Dakota
Date
: February 22, 2020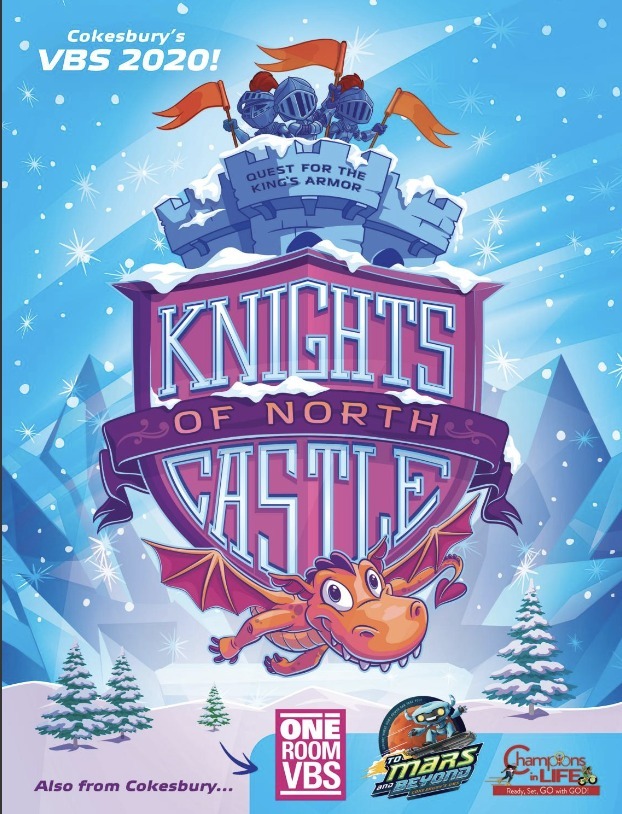 As the snow flies, it seems a little early to be planning Vacation Bible School for next summer, but this year you can use it as inspiration! Next summer's Cokesbury VBS theme is Knights of the North Castle, and uses images of castles, dragons and snow-topped trees as part of the background.
For the past several years, Epworth UMC in Valley City has used the Cokesbury Vacation Bible School curriculum. We love how they put it together in an easy to use & fun format! The past few years, we have hosted between 45-60 kids ages 3-12 over 4 evenings of VBS fun. The kids leave looking forward to the next year's theme and events. For Epworth, this week has become an intentional outreach event, as we schedule VBS in the week before our community summer programs begin.
There are a number of churches in our Dakotas Conference that use the Cokesbury-published VBS curriculum, as well as churches of other denominations that have used this resource in the past. We are excited to be hosting a preview and training event in February.
Cokesbury does a great job of having fun music videos, crafts, science, and recreation activities for the kids. The leader guides are easy to use and follow. It takes about 30 youth and adult volunteers to put together this week of food, faith, and fun!
On Sat., Feb. 22, 2020, we are hosting a workshop from 9:00 am – 12:30 pm for the "Knights of North Castle" VBS 2020. We are so excited for all the fun Cokesbury has in store for us again in 2020! Please register to come join us at https://nvite.com/community/cokesburyvbs.