Date
: January 27 - Jan 28, 2023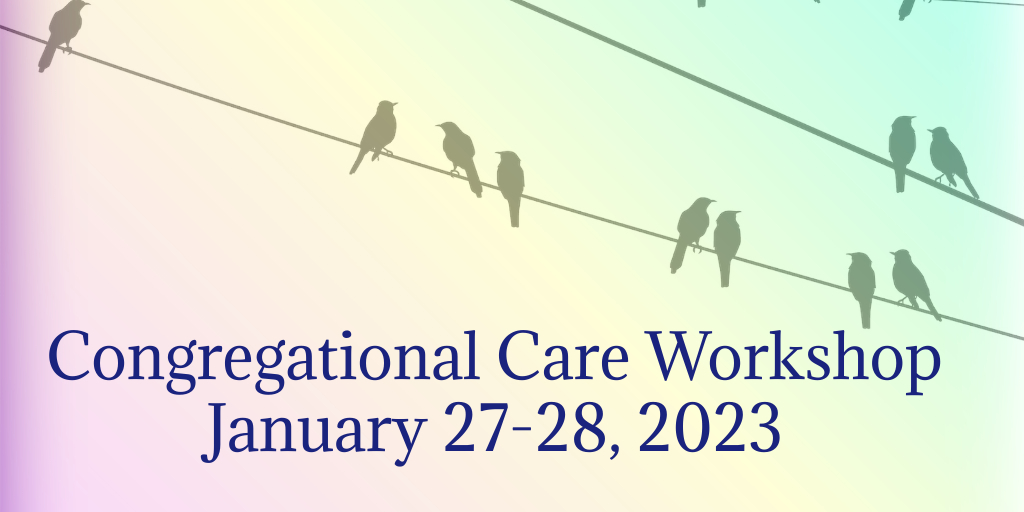 Congregational Care Workshop

Friday, January 27, 2023, from 2:00 p.m. - 7:00 p.m. CST; 1:00 p.m. - 6:00 p.m. MST
Saturday, January 28, 2023 from 9:00 a.m. - 5:00 p.m. CST; 8:00 a.m. - 4:00 p.m. MST
Congregational Care, for both clergy and lay members, can be daunting. The needs are many and varied and can be overwhelming. Nationally renowned expert, Rev. Karen Lampe, will lead a 2-day Congregational Care Ministry Workshop at several host locations throughout the Dakotas Conference, that will teach congregational teams how to organize their care ministries and train participants to provide compassionate care for people experiencing a variety of life crises.
Learn how to care for each other and the people in your community during this pandemic. Join us in growing the care ministries in your congregation! If you have participated in this workshop before, this will qualify as recertification as there is much new information in light of how COVID-19 has impacted care ministry.
Pastors please make plans to join us! Start by praying for and building your team of at least two laity from your church. Larger churches often have a team of 5-10 people. This workshop will help you create and grow this ministry. Congregational Care Ministers are lay persons empowered to share their gifts of ministry.
REGISTER HERE for the workshop on Friday, January 27, at 2-7 p.m., Central Time, and January 28, at 9 a.m. to 4:30 p.m. Central Time.
Here the details:
Churches should form a team and register. A team can be any size of two or more people. It really helps to have more than one person involved in congregational care.

Each church team will receive a set of books. The registration fee for each team is $75.

The format will be Zoom webinar. It is helpful to join with other people to get the most of this training. Here are locations that will be available:
o Aberdeen North Highland
o Bismarck Legacy UMC
o Langdon UMC
o Mitchell Downtown First UMC
o Rapid City Open Heart UMC
REGISTER HERE by Friday, January 13, 2023, so we can send you the materials you will need.