Location
: Online and Sunnycrest UMC, 4801 W 41st St, Sioux Falls, South Dakota
Date
: March 25, 2020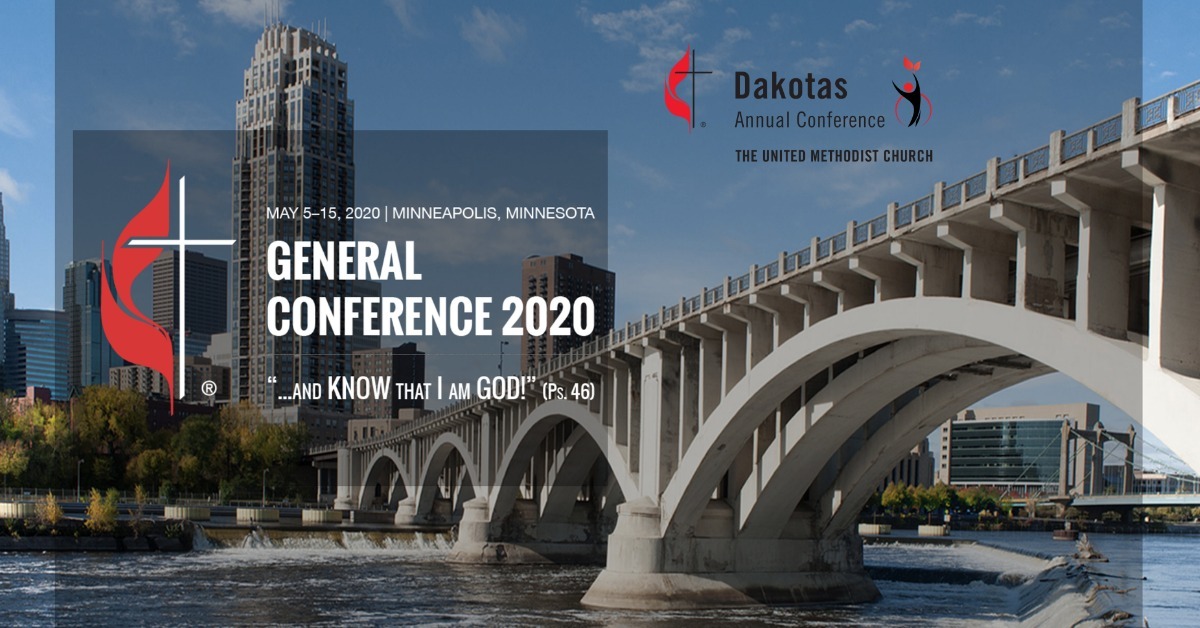 The General Conference delegation for the Dakotas Conference, Kara Togel, lay delegate, Rev. Rebecca Trefz, clergy delegate, Beata Ferris, reserve lay delegate, and Rev. Sara Nelson, reserve clergy delegate invite you to a session to listen and learn about matters related to General Conference 2020, to be held May 5-15 in Minneapolis, Minnesota.
March 12, 2020 update: As a preventative measure in response to COVID-19, the Dakotas Conference General Conference delegation will be changing the format of listening sessions scheduled for March 15, at 1:30-3 p.m., and March 25, at 7-8:30 p.m. There will be no in-person or face-to-face gatherings on March 15 or 25.
The delegation will record a video message and send the link to all registered participants by 1:30 p.m., March 15. Participants are invited to view the video at 1:30 p.m. on March 15, or another time. Viewers will receive an e-mail address to send feedback and /or questions to the delegation.
In the coming week, the delegation will record a video responding to frequently asked questions (FAQs) as well as common responses and ideas. A video link, with responses to FAQs and any updated information for General Conference 2020, will be e-mailed to all registered participants by March 25 at 7 p.m.
Ongoing information, and resources, for General Conference will updated and available at www.dakotasumc.org/gc.