Location
: Riverview UMC, 1640 Simmons SE Huron, SD 57350
Date
: October 13 - Oct 15, 2023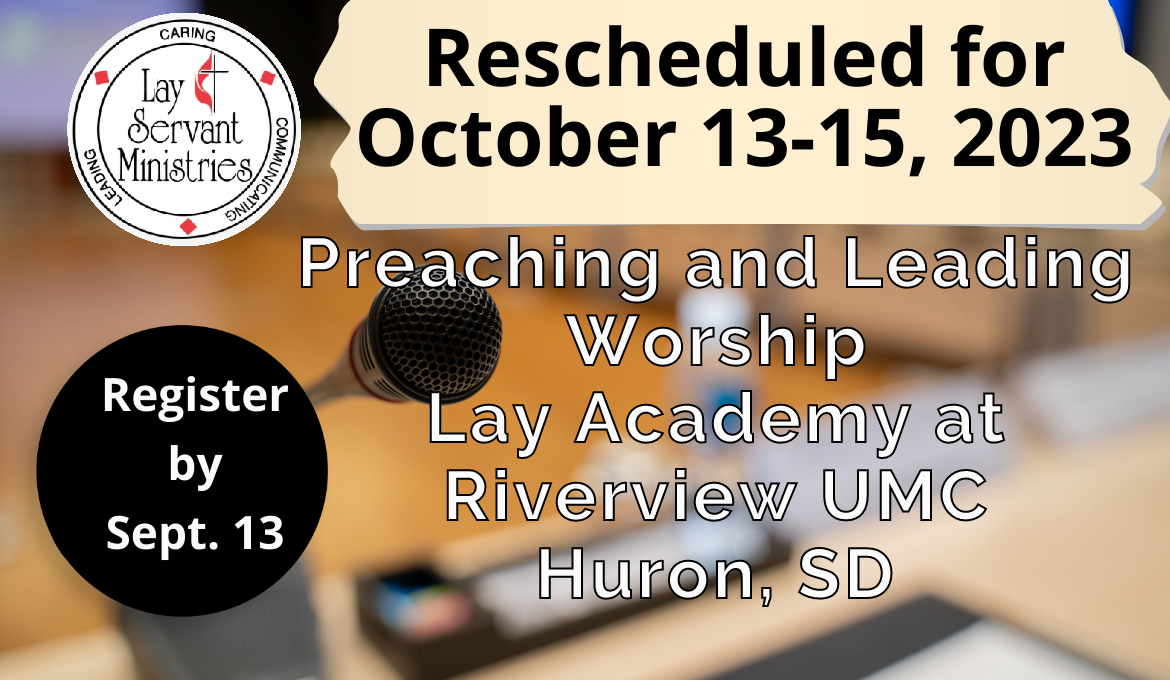 Join the training October 13-15, 2023: Preaching and Leading Worship Session, Huron, South Dakota. Complete the registration form below.
Are you a Certified Lay Minister (CLM), on the way to becoming one, or a lay person who would like to learn more about preaching and leading worship? The upcoming Lay Academy will help strengthen your understanding and skills for planning and leading the spoken parts of worship, including preaching. Please register by September 13, by completing the form below, for the training beginning at 1 p.m., Friday, October 13, and finishing early afternoon on Sunday, October 15, at Huron Riverview UMC. The training led by Rev. Bob Ruedebusch, Rev. Doug Diehl (retired) and Rev. Michele Slott.
NOTE: There will be limited opportunities for area partner UMCs to have pulpit supply that Sunday from the Lay Academy students. Do you have questions as a potential student or a Huron-area church needing pulpit supply on October 15 ? Please call or text the coordinator of the event, Pastor Michele Slott at Open Heart UMC, Rapid City. 605-390-8757. Read an article about a previous academy.
REGISTER