Location
: First United Methodist, Yankton, S.D.
Date
: July 13, 2019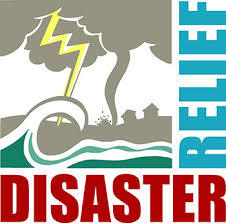 Volunteers Urgently Needed for Disaster Response

Do you feel called to help when you see people suffering from natural disasters? Special training is needed for early response. Become an UMCOR certified volunteer now so that you can help when disaster strikes. For those who are UMCOR ERT certified, there are plenty of opportunities to serve with the flooding in Kansas and tornadoes in the Midwest.
UMCOR ERT TRAINING FOR DISASTER RELIEF
First United Methodist, Yankton, S.D.
Saturday July 13
9 a.m. to 4 p.m.
Register by July 3, 2019. To register contact Merle Brandt, First UMC in Yankton, S.D., 605-661-1764.
Participants should take the safe gathering training online prior to the July 13. The certificate of completion should be printed and brought to the training.
UMCOR ERT Trainer: Linda Kropenske 605-371-1205
Disaster Response Coordinator South Dakota: Lisa Johnsen 605-440-3200