By:
Brady Trefz, who is a member of Fusion UMC in Mitchell, South Dakota and will be entering seventh grade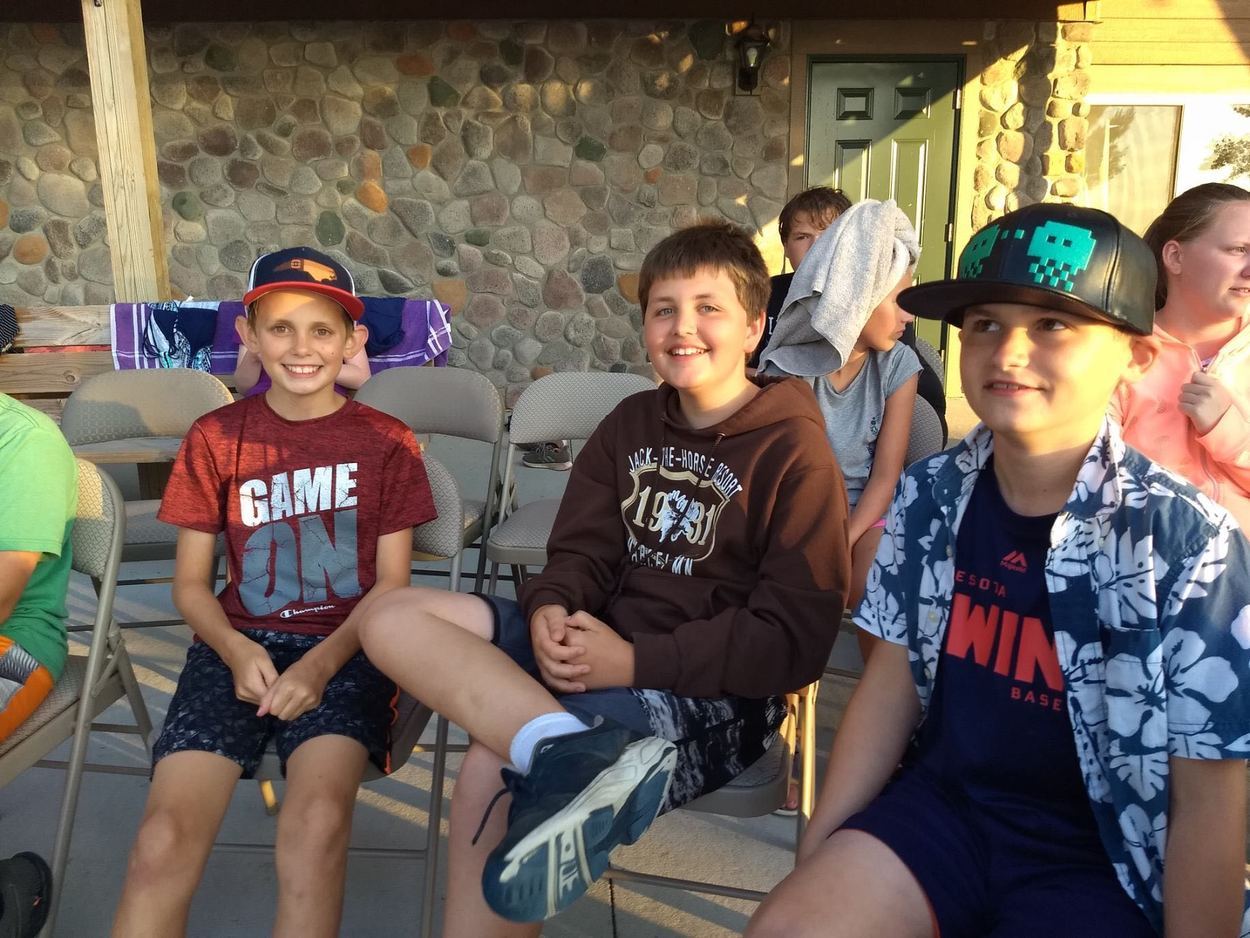 Brady Trefz, far right, enjoying time with friends at camp. Photos courtesy of Brady Trefz.
My first memories of camp date back to around age 4 or 5, when I went to a camp at Storm Mountain with my cousin. I had so much fun playing games and learning about God with others my age that I've kept going back all these years. Since then, I've been going for about eight or nine years and every single time has been great.
This year I went to a Middle School Sampler camp at Lake Poinsett. We've been to Storm Mountain and Wesley Acres and loved those camps too, but decided to go back to L.P.C. because it was a date that would work for both my cousin and me. During our week at camp, we would usually wake up, have breakfast, do worship, and Bible time. Next, we would do a game or activity followed by lunch and then B.O.B. time (Body on Bunk, or rest time.) We would then have camp store and waterfront time before going to supper. After supper was either games or campfire and then devotions and bedtime.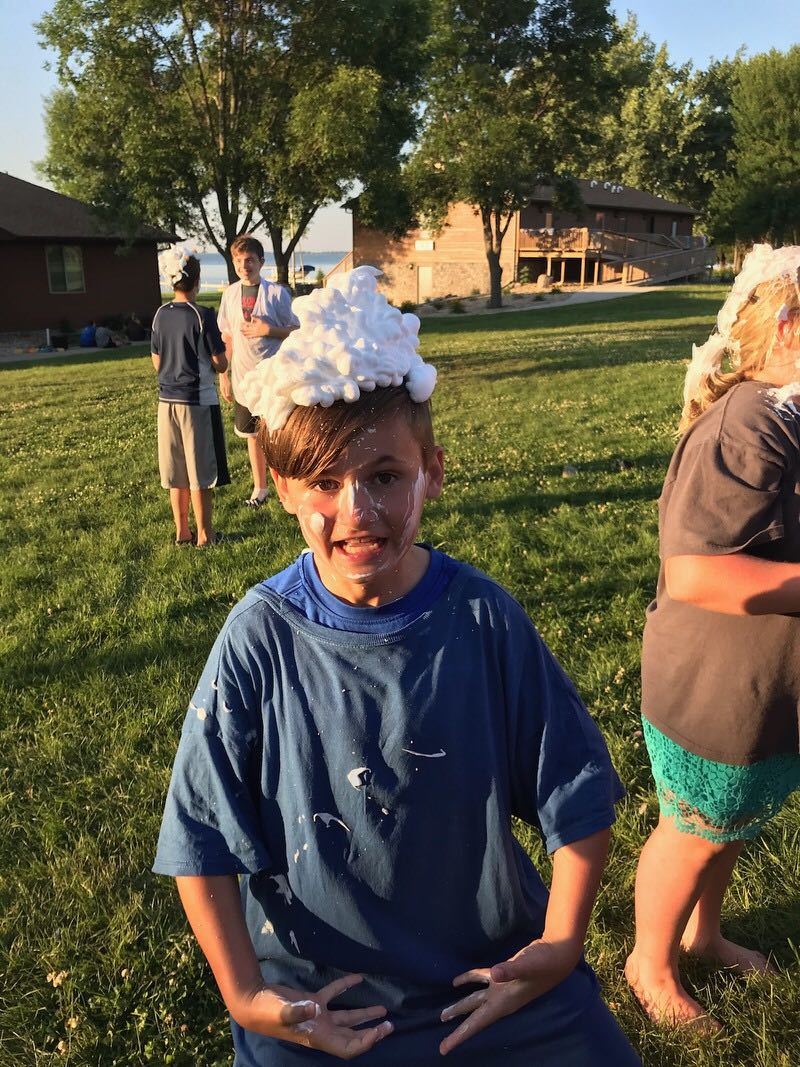 Brady Trefz enjoying the moment at Middle School Sampler.
The most meaningful thing to me was the friends I made. I got to catch up with old friends and meet new ones that came to be some of the most amazing people in my life. I think camp friendships are different than school ones because you know them for less time but get to know them a lot better. You all unite under one common belief.
My faith was also impacted in a way it had never been. The chosen curriculum was called peace works. Throughout each day there would be a new theme word like aloha or agape. Each word, so seemingly simple, meant so much more and really opened my eyes to see the world differently.
If someone were to ask me, say an elementary schooler, why they should go to camp, I would say that everyone there welcomes you. The counselors are always there to help and the friends you make you never forget. I'd say the same to a middle schooler. Plus, as you get older, you get to do new things. And while I'm not sure what I'd say to a high schooler who asked why they should go, I look forward to finding out someday after I've experienced camp then. But until then, I guess that pretty much wraps things up. Have fun at camp!