By:
By Sam Hodges, United Methodist News Service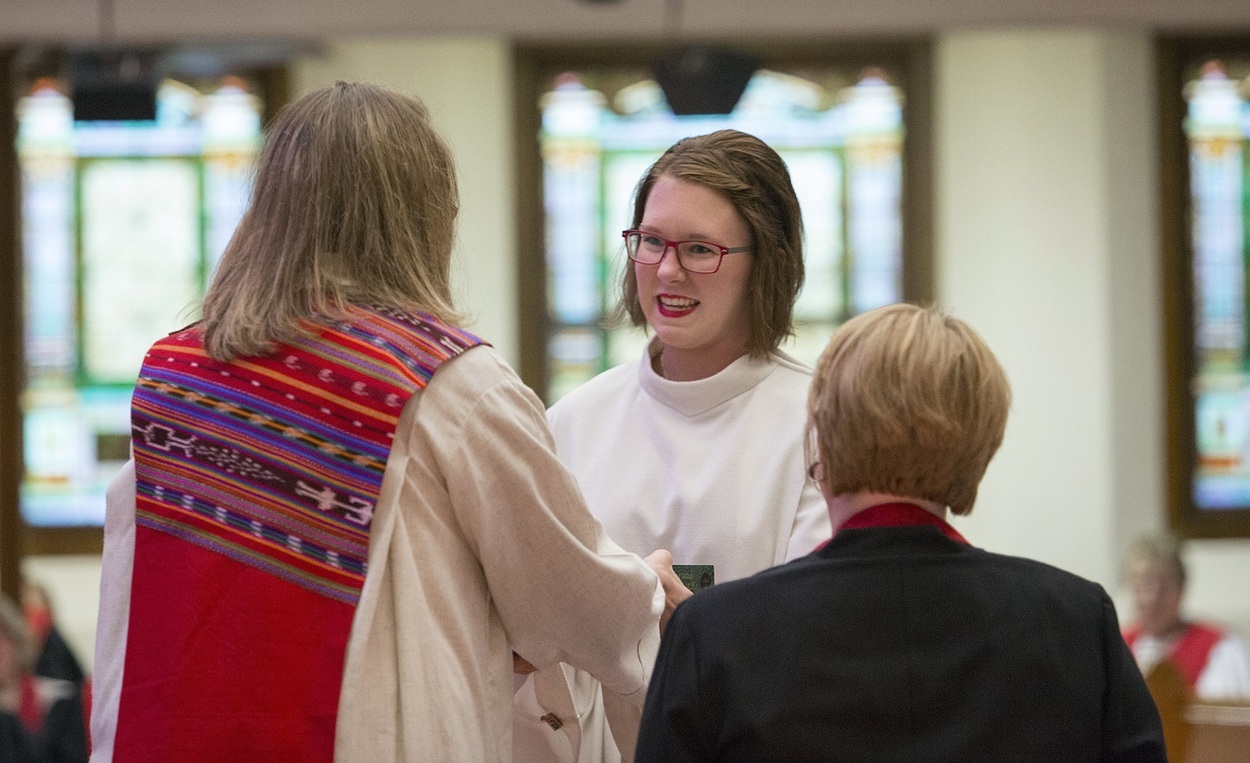 The Dakotas Conference ranks second (after Arkansas) among U.S. conferences in percentage of young clergy. Deb Kjerstad, Dakotas' leadership development director, can tick off a long list of targeted efforts that are part of a "culture of call" strategy.
But Kjerstad warns there's no easy fix, and probably no fix at all without a lot more flexibility. She believes many young people who feel called to church ministry are more concerned with relevance and impact than with credentials or serving in an established church setting.
"We must encourage our boards of ordained ministry to be open and creative to new ways for people to enter ministry," Kjerstad said.
The Rev. Nicole Anderson lives 20 miles from any other female pastor and even farther from one who's young.
The 28-year-old has felt some loneliness and isolation in her work, and she' d like to see The United Methodist Church pair her and other young women clergy with women colleagues who could offer support and advice.
It could happen online.
"Google Hangouts are a blessing from God," Anderson said.
As pastor of First United Methodist Church in the small town of Vermillion, South Dakota, Anderson may be more isolated than most. But strength in numbers is not something any young woman elder can count on.
The Rev. Jen Tyler, a 34-year-old elder and pastor of Evergreen United Methodist Church in Wahpeton, North Dakota, praises the Dakotas Conference for the support she's received.
But she thinks all conferences can do a better job of staying in touch with and encouraging those who take time off between seminary and church ministry, as she did to do missionary service. She also thinks it's important for conferences to make sure women are serving as superintendents and in other top jobs.
"When I see women in strong positions of leadership, I think, ʽOK, this will be a safe place for me,'" Tyler said.
Read the full story here.