By:
By Deb Kjerstad, director of leadership development and Laura Eiesland, area camp and retreat project coordinator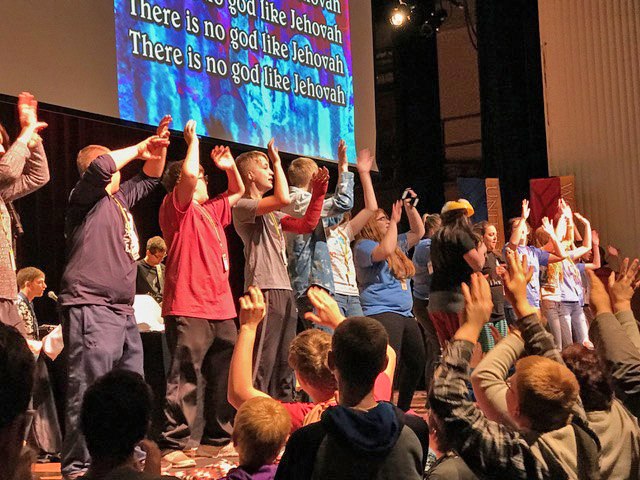 The weekend of Nov. 10-12, 2017, over 235 middle and high school youth and their leaders gathered in Aberdeen, SD for the annual statewide DakYouth event. The spirit of enthusiasm filled the gathering as youth reconnected with old friends and made new connections from all over the Dakotas Conference of the United Methodist Church.
The Conference Council on Youth Ministries (CCYM) organized the weekend event under the capable guidance of Rev. Jeff Lathrop, Huron First UMC, and his team of adult leaders from across the two-state conference. DakYouth2017 was held at the Aberdeen Recreation and Cultural Center for the first time. The theme this year was "Direction" based on Proverbs 3:6, "In all your ways acknowledge Him, and He will make your paths straight."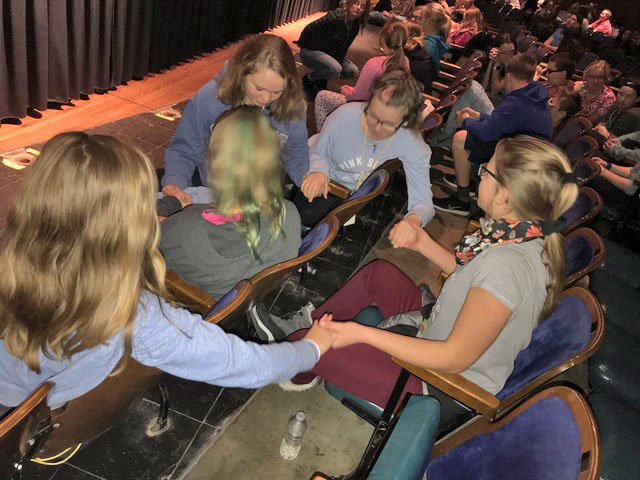 Pastor Rebecca Trefz led opening worship & shared how we are all children of God, and through the Bible and Christian community we can strive to choose the right path for our life journey. The Thrive band, from the Madison UMC, offered live music at all the large group gatherings and set the tone for an exciting and meaningful weekend. Comedian Scott Davis shared his unique blend of humor and music, and brought lots of laughter from the crowd.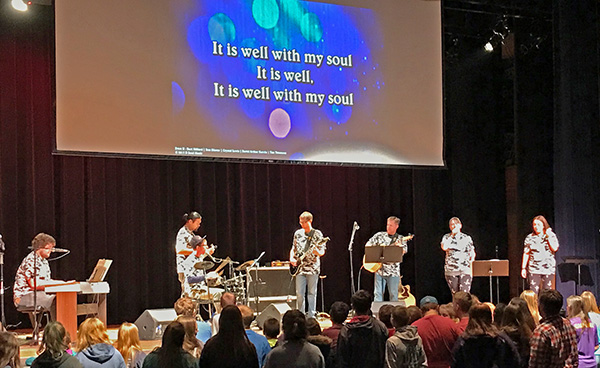 Through a variety of small group sessions on Saturday including art, games, discernment, and role-playing, the youth explored what it means to be called to identify and share their unique gifts. During session breaks, the United Methodist Camp & Retreat Ministries of the Dakotas and Minnesota provided s'mores by an artificial glowing campfire, and lighted yo-yo's to compliment the fun atmosphere.
The communion service offered youth a chance to remember their baptism and celebrate the body of Christ. Through national speakers, April Diaz and Brooklyn Lindsey, and guest preachers, Rev. Karl Kroger and Rev. Clay Lundberg, the unity of the "Direction" theme was shared to all for a weekend full of impact and planting seeds of faith for all in attendance.
Mark your new calendar: DAKYouth 2018 will be held November 9-11, 2018 again at the spacious Aberdeen Recreation and Cultural Center with the theme of "Puzzle Pieces" based on Romans 15:6. Special guests will be the hilarious Skit Guys. DakYouth is for youth in grades 6-12.