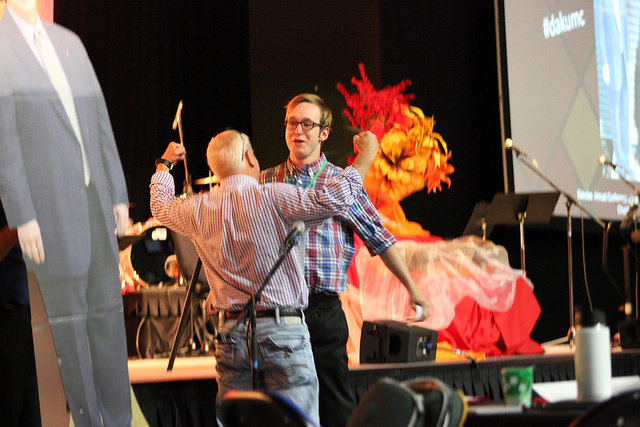 An atmosphere of fun and fellowship was present as attendees at the 24th session of the Dakotas Annual Conference spent the evening at the park. A picnic dinner was served with hamburgers, hot dogs, brats, beans, pasta salad.
Photo: The challenge is on! Team Ough representative, Rev. Kevin Kloster, Prairie Hills district superintendent and Team Wesley representative, Davis Anderson, CCYM have a physcial clash as they announce the volleyball match and pledge challenge on the floor of the 24th session of the Dakotas Annual Conference. Photos by Dave Stucke, Dakotas Conference Communications.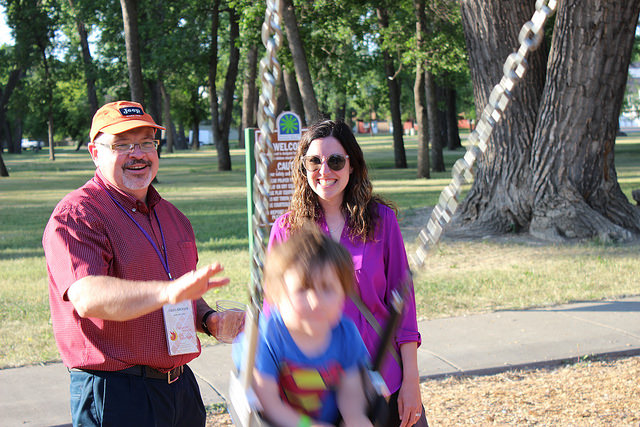 Music was provided by the praise team from Fargo First African UMC. Lawn games were available. Some people wandered over to the zoo and others to the amusement park.
One of the feature activities was the volleyball match challenge between the cabinet and the Conference Council of Youth Ministry (CCYM). The CCYM challenged the cabinet to a match. It was a challenge of athleticism and financial pledges.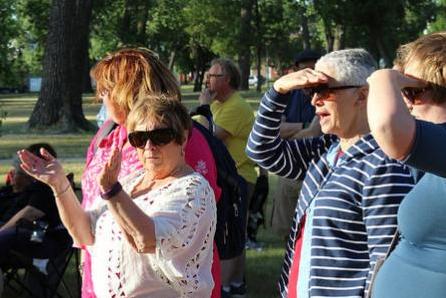 The cabinet, Team Ough, pulled off a surprise upset due to some strong bench support from rookie Ben Ingebretson and recruit Keith shew. A record crowd was on hand for this first battle of what has the potential to become an epic rivalry between the cabinet and a strong and promisingly cohesive CCYM, Team Wesley.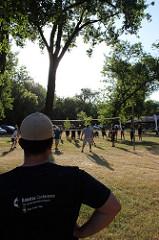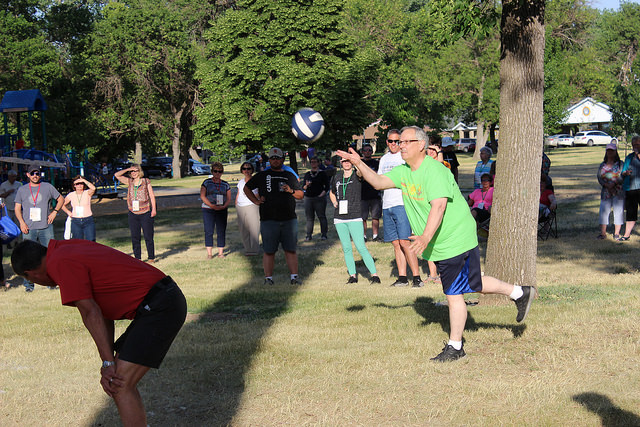 A true winner will be determined on Saturday when the funds in each of the jars will be counted. The team that has the most dollars will add 15 points to their score. Team Wesley could use your pledge to become victors of the challenge.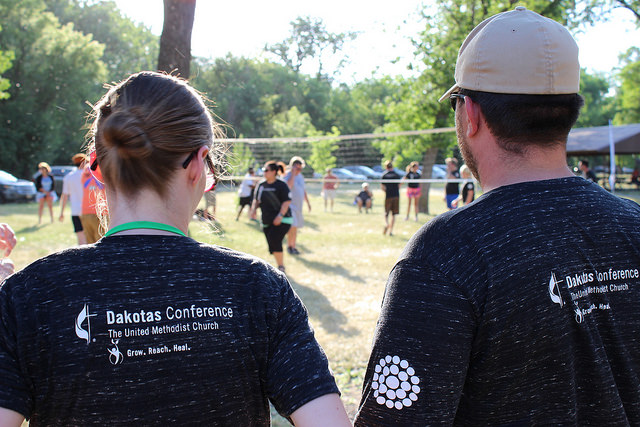 Take a look at the photos of the evening and all the photos from annual conference here.