By:
By Rev. John Britt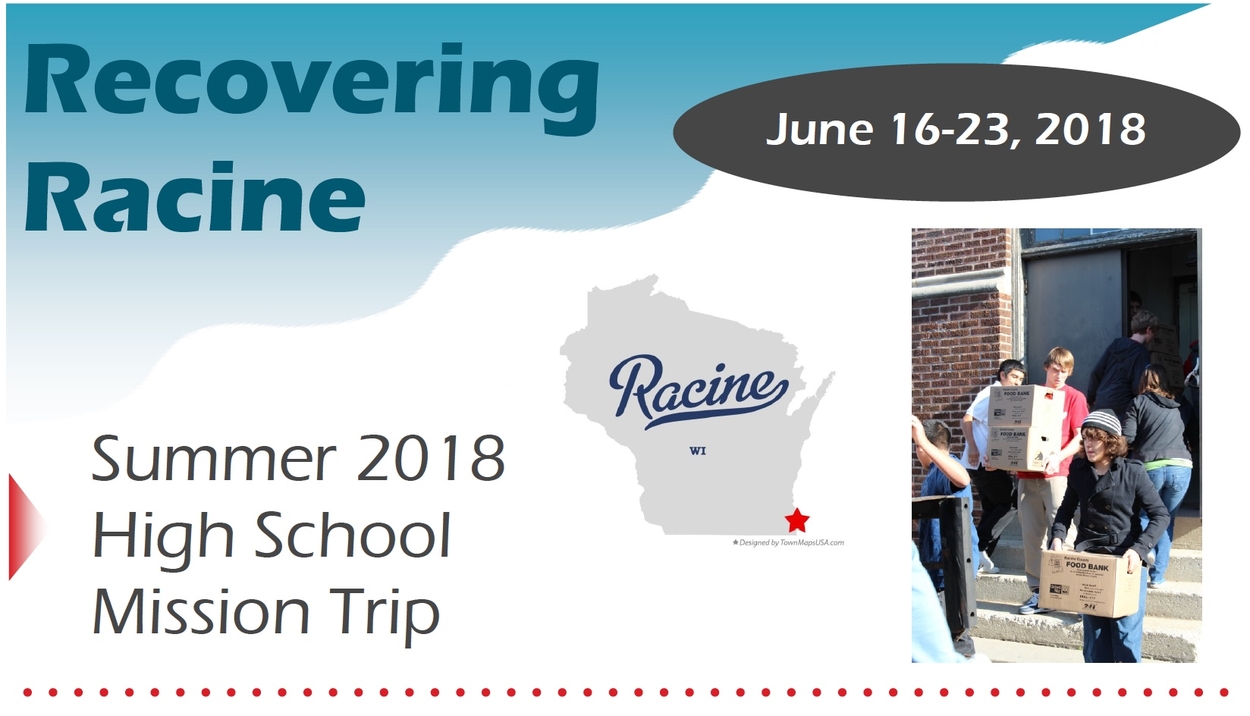 Hello youth currently in grades 8-12. Join us as we adventure to Racine, Wisconsin, for the 2018 summer high school mission trip. We will depart from Piedmont, South Dakota on Friday, June 15 or from Sioux Falls on Saturday, June 16. We will return to both locations on Saturday, June 23. On Sunday, June 17, we will spend the day in Racine worshiping, exploring, getting to know each other, and orienting ourselves to the community and the work that lies ahead. Then we will work Monday through Thursday in a variety of settings.
Some work will be with recovery efforts from the severe flooding that occurred in the summer of 2017. Some work will be with community agencies such as thrift stores, food banks, and homeless shelters. We will travel to the Wisconsin Dells Thursday evening and spend the next day playing and having fun at an amusement park. We will travel part-way home Friday night and return to Sioux Falls and Piedmont on Saturday, June 23.
The trip will cost $625. The cost includes transportation, the accommodations, most of the food, and the amusement park. You will be responsible for some meal money as we travel and for any souvenirs that you would like to buy. Please see the attached poster for more details and contact information if you have questions. Join us for "Recovering Racine 2018"!
Click here for more information and the trip poster.