By:
Doreen Gosmire, director of communication, Dakotas UMC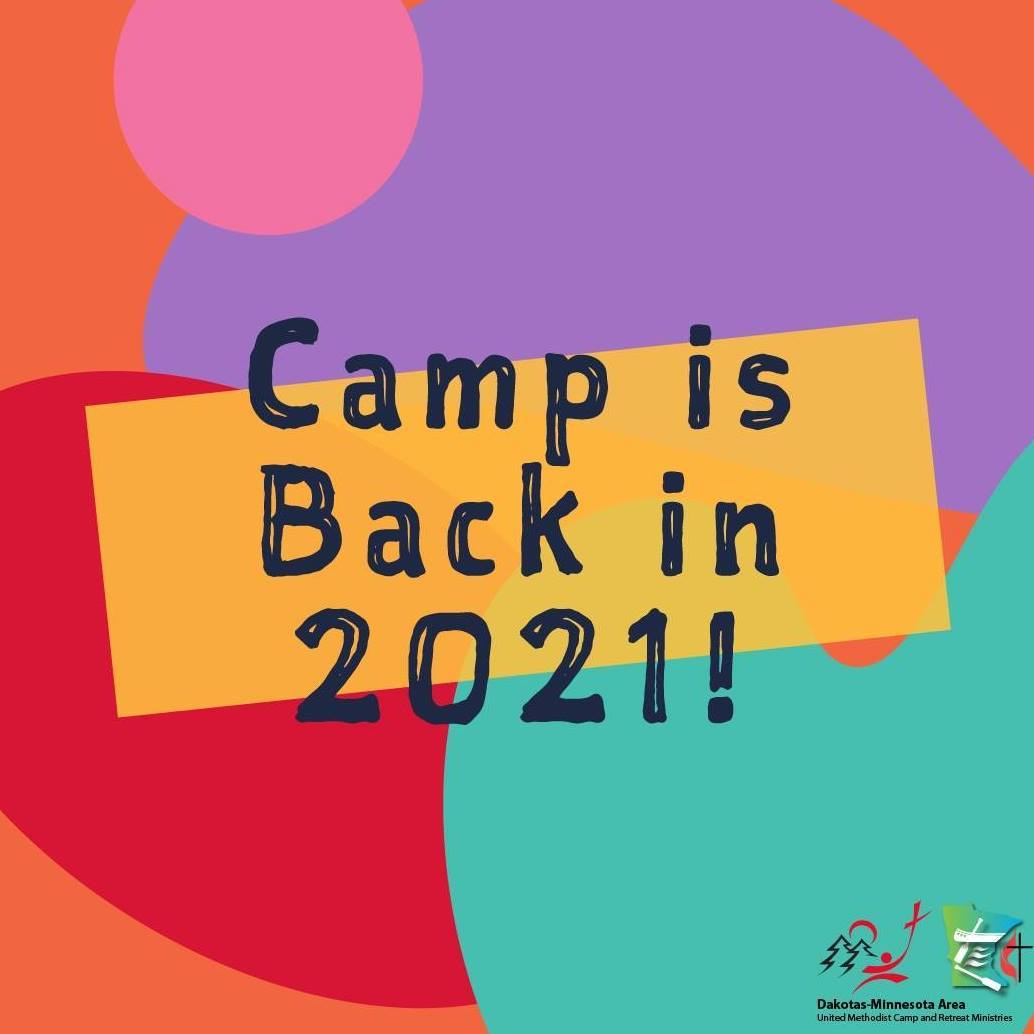 "Summer is better with camp," says Keith Shew, the director for Dakotas-Minnesota Camp and Retreat Ministries. "We've missed you, and we can't wait to see you this year at Lake Poinsett Camp, Wesley Acres Camp, and Storm Mountain Center!"

The Dakotas-Minnesota Camp and Retreat Ministry team is ready for you to return to camp this summer and are preparing now to keep campers safe.

"We're excited to let you know we decided to move forward with plans for summer 2021 at each of our Dakotas camps! Your Dakotas and Minnesota Area camp staff have been actively planning programming options with the hope of being able to offer safe and impactful camp ministry experiences in 2021," says Shew.

The Dakotas-Minnesota United Methodist camps welcome you to come to stay for a time apart to experience Christ, Creation, and Community. Each camp follows COVID-19 safety protocols and procedures that meet guidelines set by each state and the CDC. For now, the safety precautions include requiring masks and social distancing in common areas, limiting space in individual bedrooms to family groups, minimal to no contact with other onsite groups or staff, reducing group sizes as needed, and maximizing time outdoors when possible. Adjustments will be made as necessary to safety protocols, following state health and the American Camping Association protocols.

Registration for the 2021 camping season will open, January 19, 2021, at dakcamps.org. All registration and information for the 2021 camping season will be digital. There will be no printed camping brochure.. The early bird incentive, bring-a-friend discount, and camperships will be available in 2021.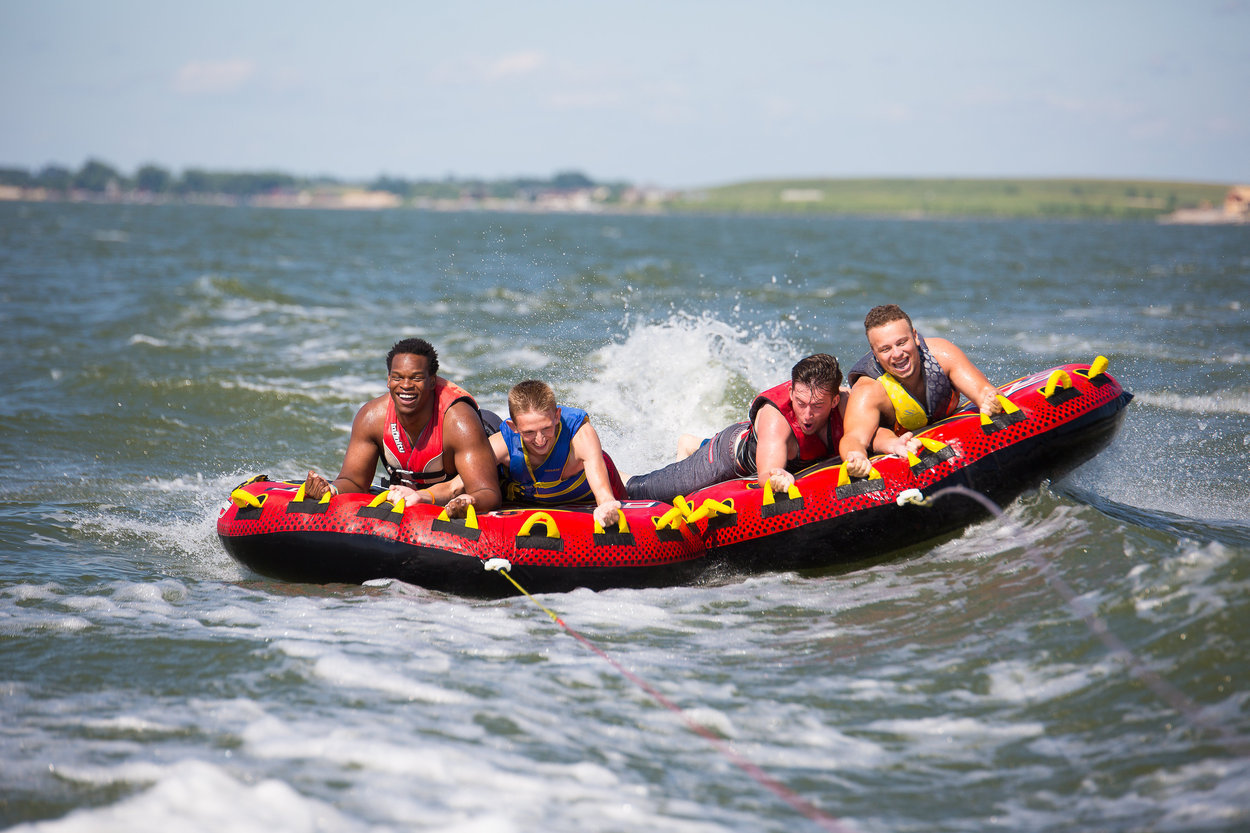 "Space may be limited this season, so sign up soon! With the potential for changes to schedules and events leading up to summer due to the coronavirus pandemic, your camping team chose to forgo the traditional printed camp brochure this year," Shew says. "Instead, we will have all camp listings and registration information on the Dakotas United Methodist Camps website where details can be updated quickly, and changes made in real-time. This ensures you will always have the most up-to-date information."

Be assured that all registered campers will receive updates as conditions change and new information becomes available that may impact the 2021 camping season. Shew notes that it is crucial for folks to stay connected with Dakotas Camping staff during this season. Information will be shared regularly through social media, email, and website updates.

"You will be informed, well in advance of your time at camp, of any pre-camp requirements, changes to the schedule, and safety protocols that will be in effect during your time at camp," says Shew. "We know that it is a tough time for many of our families and want to remind folks of our campership program. We would love to help your family attend camp."

The Dakotas Camp and Retreat sites have made several improvements during 2020 and are looking forward to providing unique and exciting camp opportunities.

At Lake Poinsett Camp and Retreat Center, Christy Heflin reports that the center of camp will look and feel more open. The old maintenance shop was torn down and new grass was planted in its place. Additionally, part of the camp's shoreline was replaced where heavy flooding washed out rock in 2019.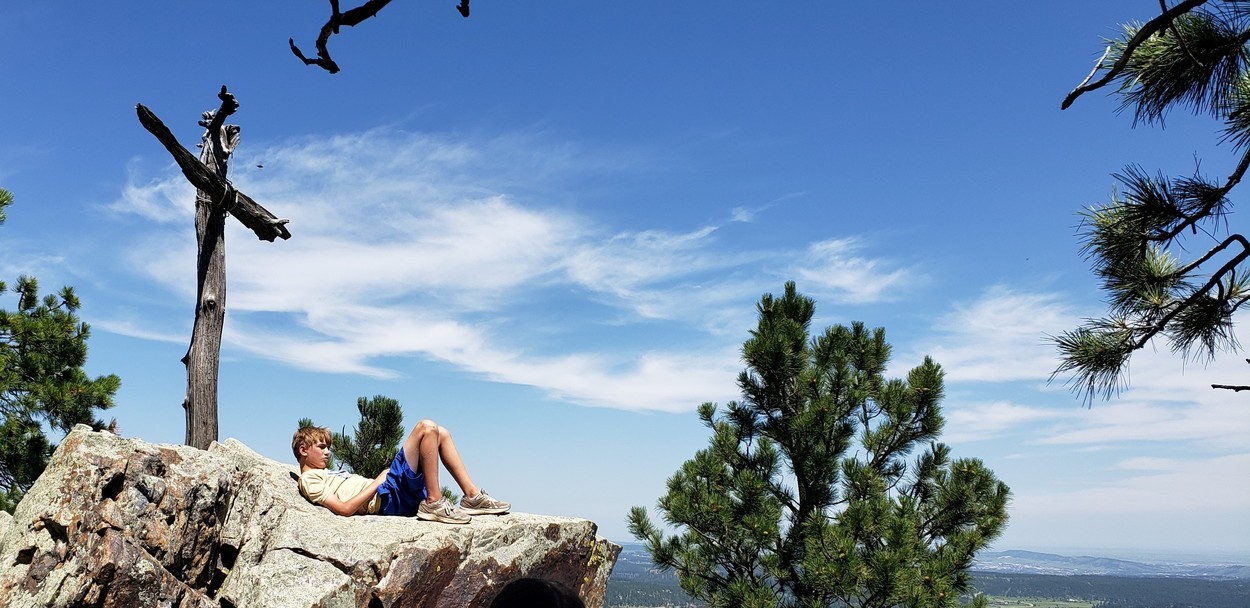 LPC is adding a second family camp this season and two camps called "Mission Possible." Mission Possible one and two will take place on two separate weekends in the spring. It is an opportunity to complete a Lake Poinsett project to get ready for the camping season and spend time in fellowship and faith.

"I am looking forward to hosting people! Our mission is to get people connected to Christ at camp," says Heflin.

Lara Ziegler, who serves at Storm Mountain Center, agrees with Heflin. "One of the biggest things we are looking forward to is having a connection with everyone again. We worked hard to stay connected with our campers and churches. But there is nothing that feels as good as spending time, here, together with everyone."

Levi and Lara Ziegler, who are the co-directors at Storm Mountain Center, share that during the COVID-19 pandemic, there was a renovation of the meeting room in Allison Hall. In January of 2020, youth who gathered at Storm Mountain Center for Winter Connection started preparing for the major renovations of replacing the floor, finding new furnishings, and making it an ideal space for groups to meet. The boiler on the third floor of Allison Hall was replaced as well as regular ongoing maintenance.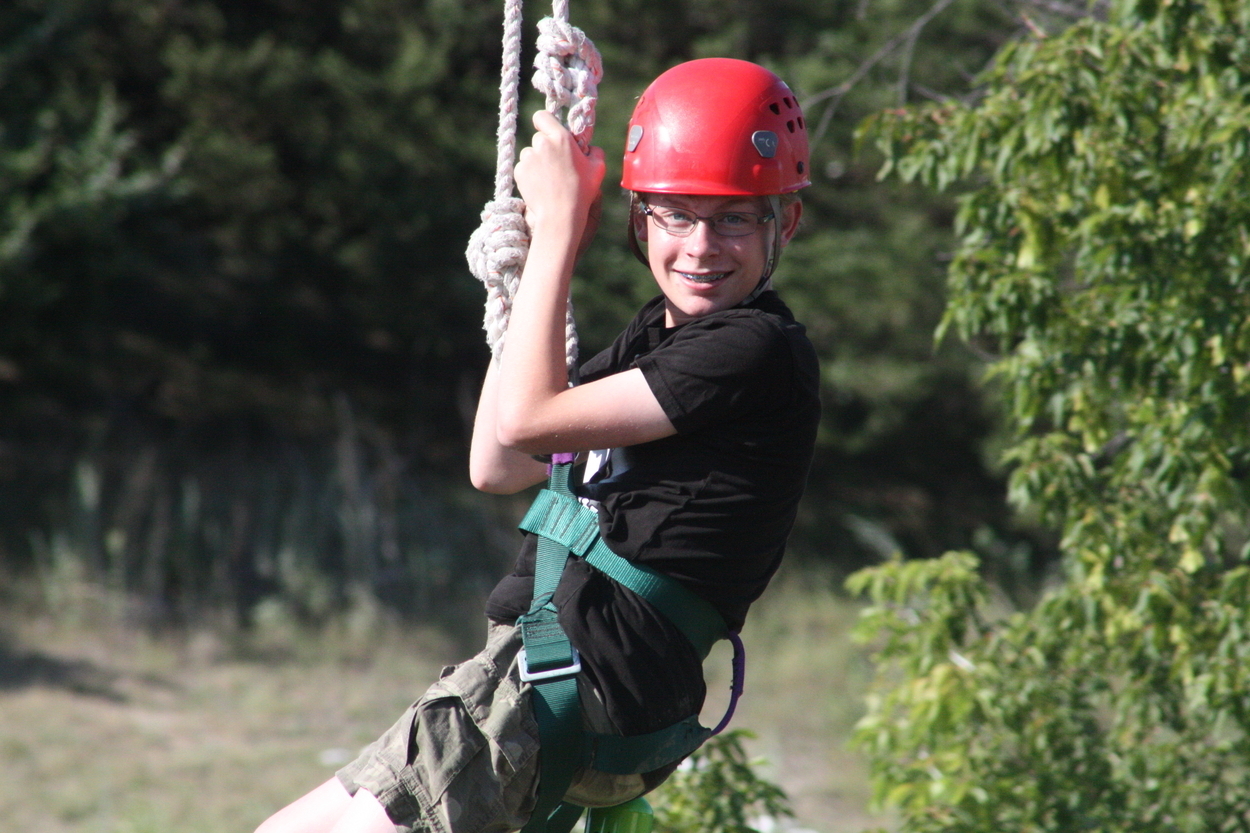 Campers at Storm Mountain Center can look forward to a more robust internet connection. "We are looking forward to having a new connection being installed," says Levi.

If you are looking for a more primitive, wilderness focused camp, Storm Mountain is adding two opportunities at the Creekside Camp.

"We are modifying things to meet COVID-safe guidelines. All of our camp leaders are working hard to make sure everyone is safe," Levi says.

"We want to express our gratitude. We have felt the love and support of all the churches and campers who have reached out to see what is needed and keep camp in good shape over the past year," Lara says.

Brenda and Paul Lint, who serve as co-directors at Wesley Acres Camp and Retreat Center, express similar gratitude.

"We have been grateful to host a few small groups over the past year," says Brenda. "We are excited to have a lot of people come to camp again."

Wesley Acres, like the other campsites, has made some improvements this past year. The basketball court was resurfaced, and a taller, more extensive fence was installed to stop basketballs from going into the creek.

Minecraft Camp is happening again this summer with a newer, faster fiber optic internet connection installed. Wesley Acres answered the demands for family camp to run longer and has expanded the time by a day; campers will arrive on Thursday and leave on Sunday, instead of arriving Friday and leaving on Sunday.

In grades K-4, the youngest campers who attend the SonSeekers camp will have a choice for a two-day, or four-day camping experience.

The Lints have enhanced efforts in place to keep everyone safe. "We have intentionally scheduled time, gaps between camps, to make sure we have adequate time for cleaning after one group leaves and another group comes to camp," says Paul.

Other camps and groups have reached out to the Lints and Wesley Acres for advice on cleaning and keeping things safe. "We have had medical people tell us that what we do here is what other camps should be doing," says Paul.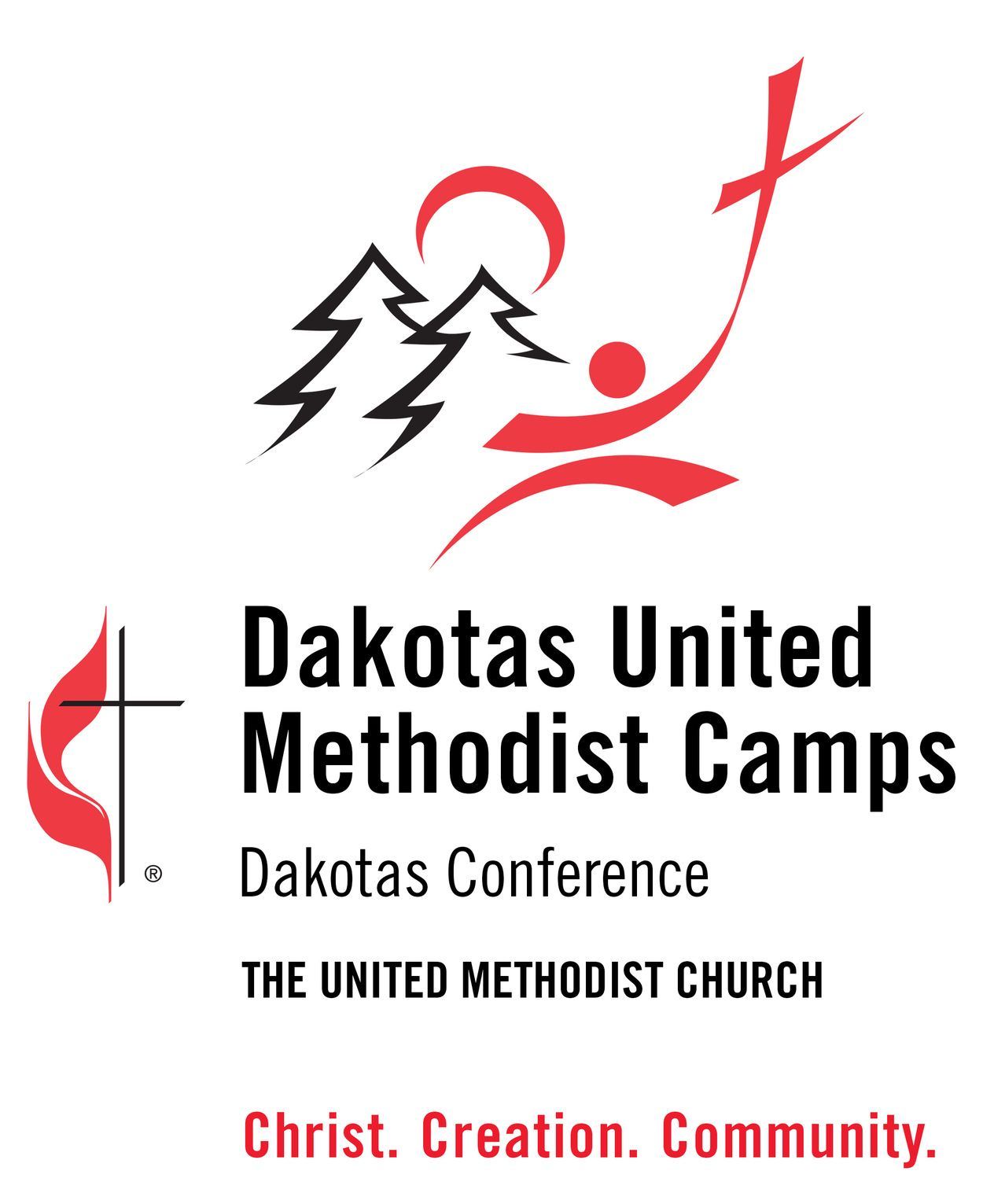 Like the other Dakotas camps, Wesley Acres knows that things may change and they are ready to make adjustments as needed.

In addition to the 2021 camping season information and registration being ready on January 19, 2021, Camp Sunday Worship resources for churches and camp ambassadors, including videos and printed materials, will be available for download in February.

"We're grateful for the chance to partner with the churches and families of the Dakotas Annual Conference to provide faith forming summer camp experiences," says Shew. "We hope you will choose to make Dakotas UM Camp programs part of your summer. Your trust in us is a gift that we do not take for granted. Keeping our campers and staff safe is at the heart of all we do."

If you have any questions or concerns, please don't hesitate to contact us at info@dakcamps.org or 855-622-1973 and check the COVID-19 FAQs for summer 2021 section the dakcamps.org webpage.