By:
Doreen Gosmire, director of communications, Dakotas UMC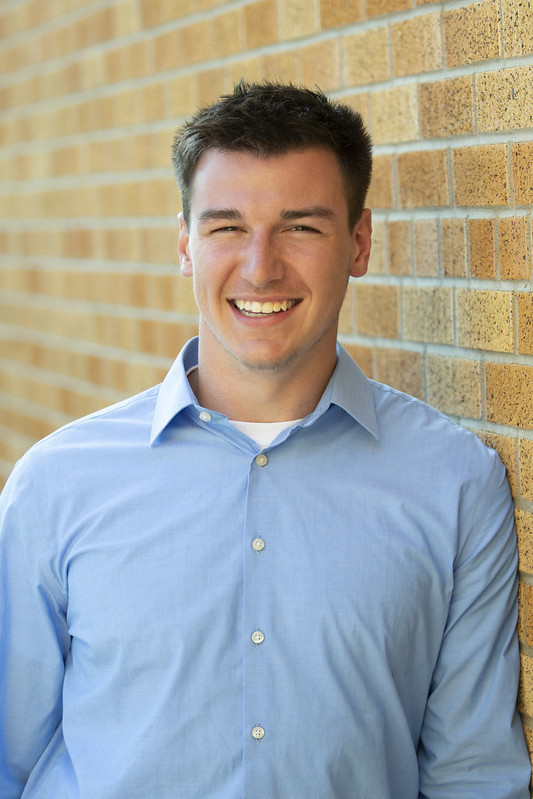 "God will use people no matter what professional role they choose in life. I see God in action all the time in my life and the lives of others," says Zach Gors, who is serving as an Elisha Intern at Dakota Wesleyan student ministry and Fusion UMC. Gors, an Education major, is completing his senior year at DWU.
Gors has been experiencing what ministry looks like through the lens of a mentor, Rev. Eric Van Meter, campus pastor at DWU. "I have been working side-by-side with Pastor Eric. We meet once a week, discuss reading, look at what is ahead for the week," says Gors. "I have been reading two books, The Way of the Dragon: Or, the Way of the Lamb, and The Hospitable Leader, and discussing them with Pastor Eric. The discussion has led me to explore what it looks like to lead like Christ."
Ministering to an entire campus can be a challenge. Zach shares that it is all about forming relationships and having conversations. "The DWU campus is a community. The work of the pastor and some of the things I have been doing is building relationships and having a lot of conversations. Making everyone comfortable, so they are willing to participate in all that student ministry at DWU has to offer."
Delivering a sermon is something that Gors has a little experience with and has built on that experience during his internship. "I don't mind public speaking," he says. "So recently, during chapel on campus, I gave a sermon based on 2 Samuel and what Thanksgiving is all about." He has delivered other sermons during chapel, at his home church in Tea, South Dakota, at Esmond UMC, and also at Fusion.
Fusion, a congregation that worships on the campus of DWU, has been an integral part of Gors' internship and his faith journey during his undergraduate years. He has been involved in leading stewardship efforts, the leadership core team as an intern, and also on the church council at Fusion. "Fusion has been the backbone of a lot of things for me. Being part of Fusion has played a cool role in my call and allowed me to take part firsthand in so many ministry and leadership opportunities," says Zach.
The Elisha internship has affirmed Gors' faith and encouraged him to move forward with his call, not to be afraid or paralyzed with the nudges he feels from God. "For me, I know that I have been called to something other than ordained ministry," he says. "I felt God's call at Exploration 2019, camp, mission trips, and at the annual conference."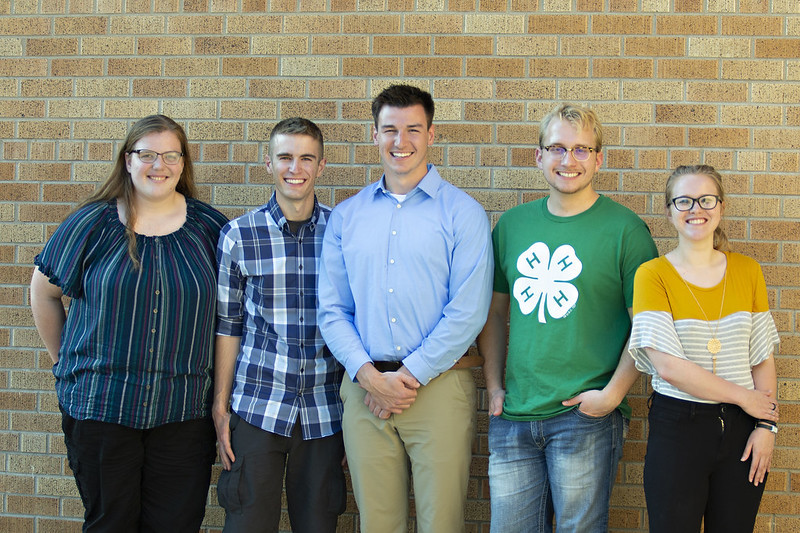 The uncertainty for Gors' call on his life is about connecting his faith and future career in education. "I didn't really give my call to lead a life like Christ any attention. In fact, I blocked it out," says Zach. "I know I have grown closer to God. I am learning to practice my faith and lead in my way. I know I am called that is clear. How it connects with my role as an elementary education major is something that is not clear at the moment."
The Elisha Project is an internship program that allows the opportunity for students to explore, discern their call and discuss with mentors and peers where God is calling them. Students who have completed at least one year of college, completed the application process and selected by the Elisha committee will be assigned to a church and mentor. Do you know a college student who would benefit from the Elisha project? Encouarge them to apply by March 1, 2020. Get the details here.