Special Session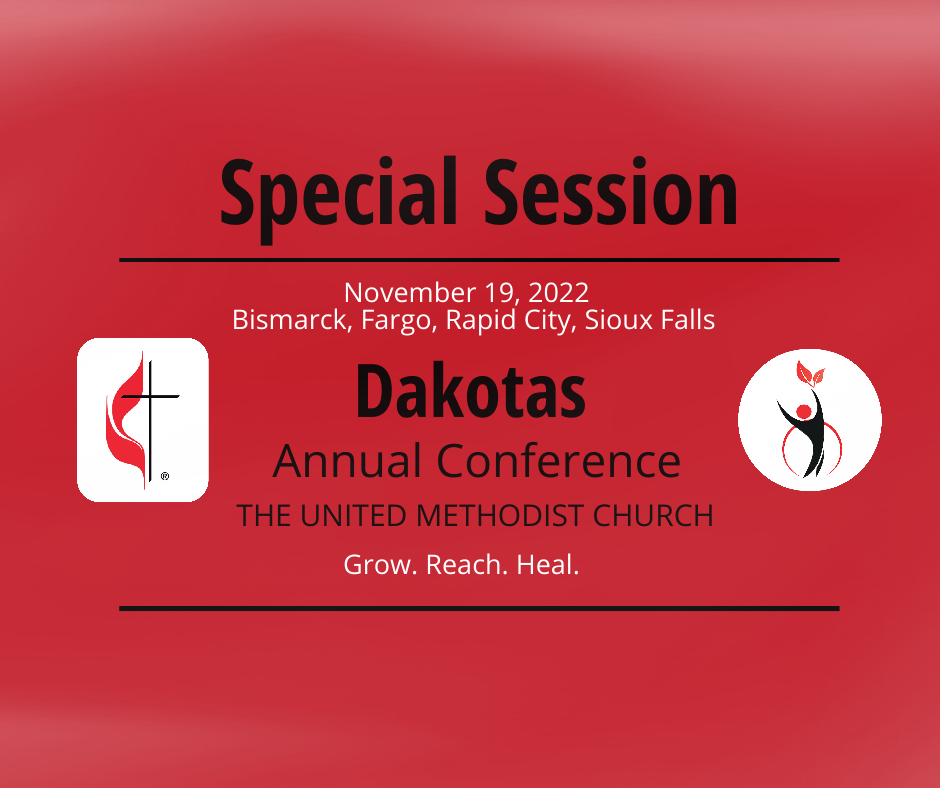 Bishop Deborah Kiesey has called a Special Session of the Dakotas Annual Conference:
"I am asking us to gather in accordance with our standing rules and ¶603.5 of the Book of Discipline; I hereby call for a special session of the Dakotas Annual Conference on November 19, 2022, beginning at 9:30 a.m. Central Time and 8:30 a.m. Mountain Time."
The special session will be conducted in a hybrid conferencing format with four locations for participants at Legacy UMC in Bismarck, North Dakota, First United Methodist Church in Fargo, North Dakota, Canyon Lake United Methodist Church in Rapid City, South Dakota, and First United Methodist Church in Sioux Falls, South Dakota. Bishop Deborah Kiesey will preside. Bishop Kiesey and other presenters will be in a separate studio location from any of the participants.

The agenda will include one business item: consideration of resolutions ratifying the disaffiliation of local churches from The United Methodist Church per the provisions of ¶2553. Contact your district superintendent for more information about the disaffiliation process.

A Special Session Conference Workbook will be published online.

Pre-Conference webinars were held online, November 12 and 13. View the details here.