Pre-Conference Gatherings
To get familiar with the legislation, registered members of the Dakotas Annual Conference Special Session attended a Pre-Conference Gathering Session.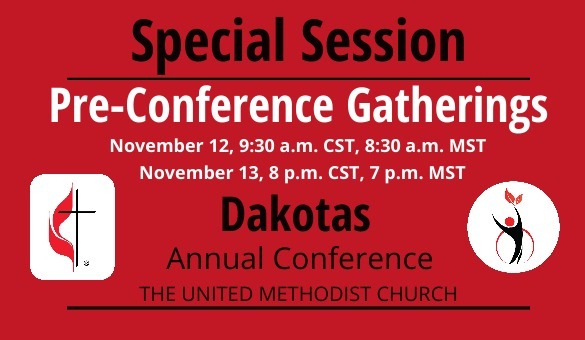 View a recording of one of the sessions.
Read through the questions that participants asked and the answers that were shared throughout the two sessions held on November 12 and November 13.
Resources:
If you have questions about items that will be presented at the Pre-Conference Gatherings, please contact the following individuals via e-mail (click on name) for the areas or topics listed:
AGENDA: Rebecca Trefz​
FINANCIAL MATTERS: Bob Ruedebusch​
PENSIONS: Leana Stunes​
ORGANIZATIONAL RESOLUTIONS: Amber Laffey
TECHNOLOGY, MEDIA: Doreen Gosmire​
REGISTRATION: Susan Punt