Special Session 2023
Special Session, 2023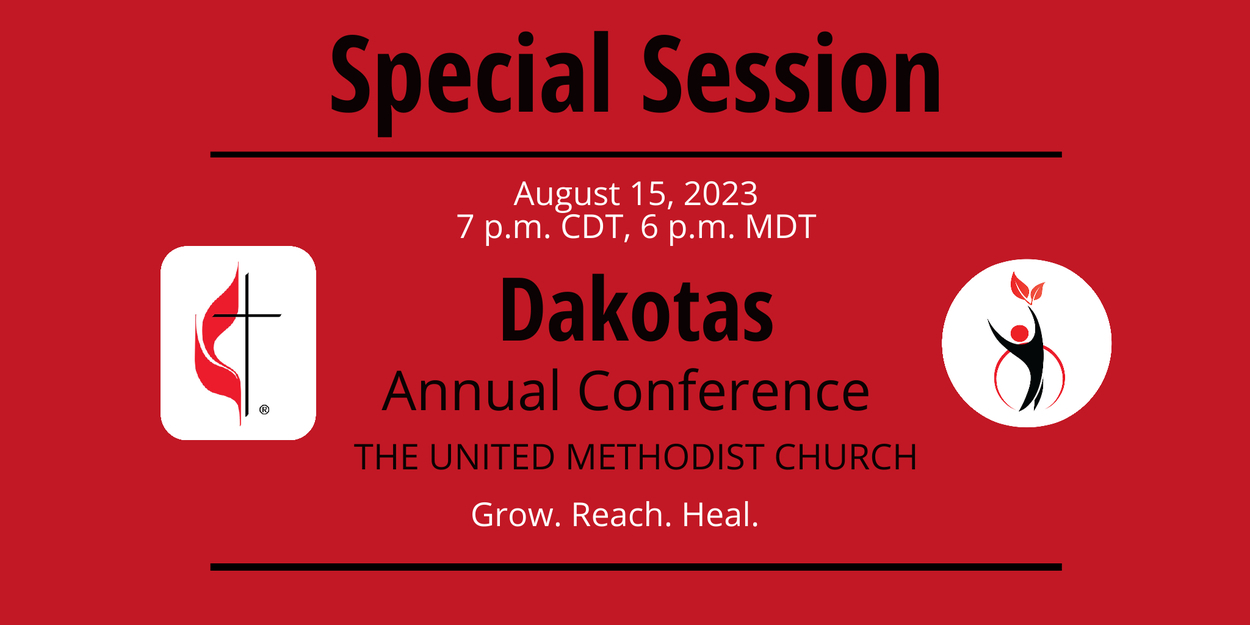 Bishop Lanette Plambeck has called a Special Session of the Dakotas Annual Conference for August 15, 2023.
After consultation with the Dakotas Appointive Cabinet, I am asking us to gather in accordance with our standing rules ¶ 603.5 of the Book of Discipline; I hereby call for a special session of the Dakotas Annual Conference for August 15, 2023, beginning at 7:00 p.m. central time and 6:00 p.m. mountain time. This will be the final called conference for disaffiliation in 2023.
The Special Session will be conducted virtually via Zoom webinar. All voting members must register.
To offset costs of broadcasting the registration fee is $20.00. Payment is required at the time of registration by credit card with an additional 3% finance fee.
If you have any problems with registering or you find that the registration fee is a hardship, please call Susan Punt at 605-990-7796 or by email at susan.punt@dakotasumc.org.
Deadline to register is Friday, August 11, 2023 at 5:00 p.m. CST.
Visitors and non-voting participants do NOT need to register. They can watch the Special Session live.
The agenda included one business item: consideration of resolutions ratifying the disaffiliation of local churches from The United Methodist Church per the provisions of ¶2553. Contact your district superintendent for more information about the disaffiliation process.

A Special Session Conference Workbook will be published online.

A Pre-Conference webinars will be held online August 8, 2023. View the details here.