Location
: Online
Date
: February 6, 2021 at 9:30
am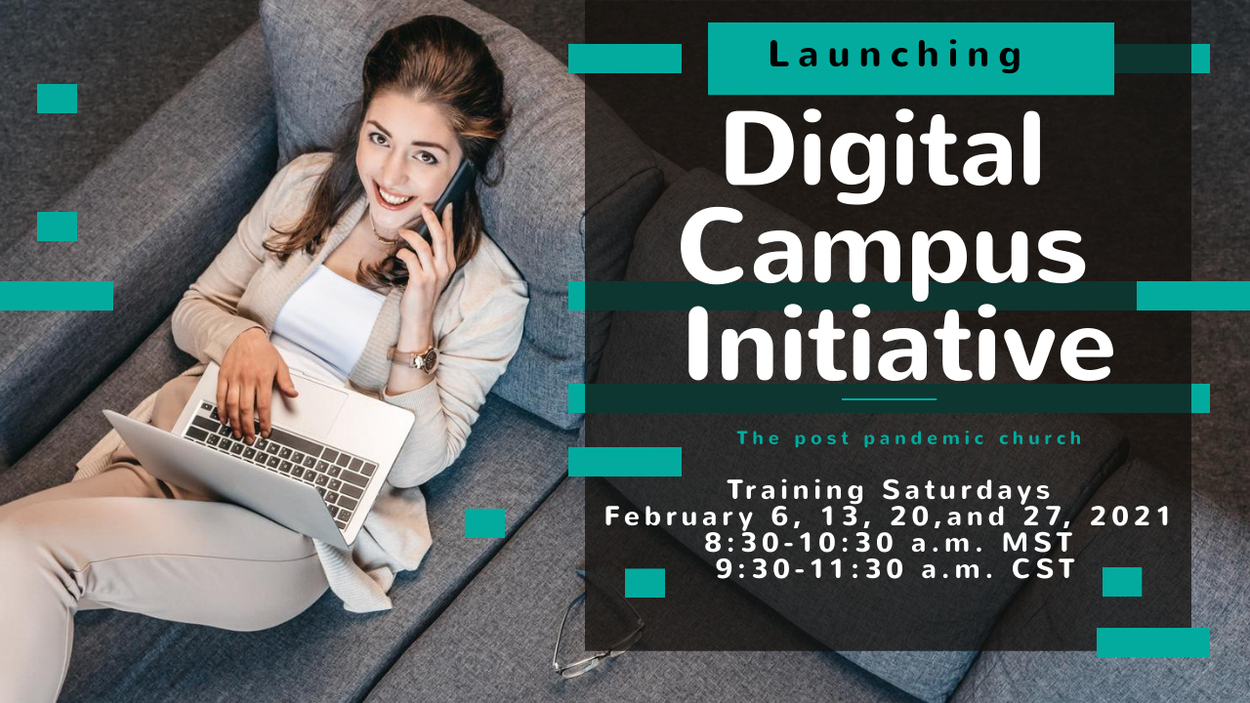 Start your digital campus in 2021! COVID-19 has made digital church an option for many that will not go away. Even as we re-gather in our buildings we will need to be "both and" churches. This is an opportune time to grow virtual ministry and the Dakotas-Minnesota Area is creating a pathway for qualified leaders to start and formalize a digital campus in 2021. View training sessions here
The Digital Campus Initiative is a comprehensive program for establishing and growing your virtual ministries. It includes:
Development of the campus leader, a "digitally fluent" individual, who can dedicate 20-30 hours per month over the next year to establish and grow the digital campus.
Extensive training for the campus leader and lead pastor to establish a campus using the model laid out by Nona Jones in her book From Social Media to Social Ministry.
Continued coaching and peer support throughout the year.
Contact Ben Ingebretson with questions regarding the program.

The Digital Campus Initiative is sponsored by the Dakotas-Minnesota Area, new church development and multiplication efforts, Rev. Ben Ingebretson serves as the director.