Camp Ambassador
Camp Ambassador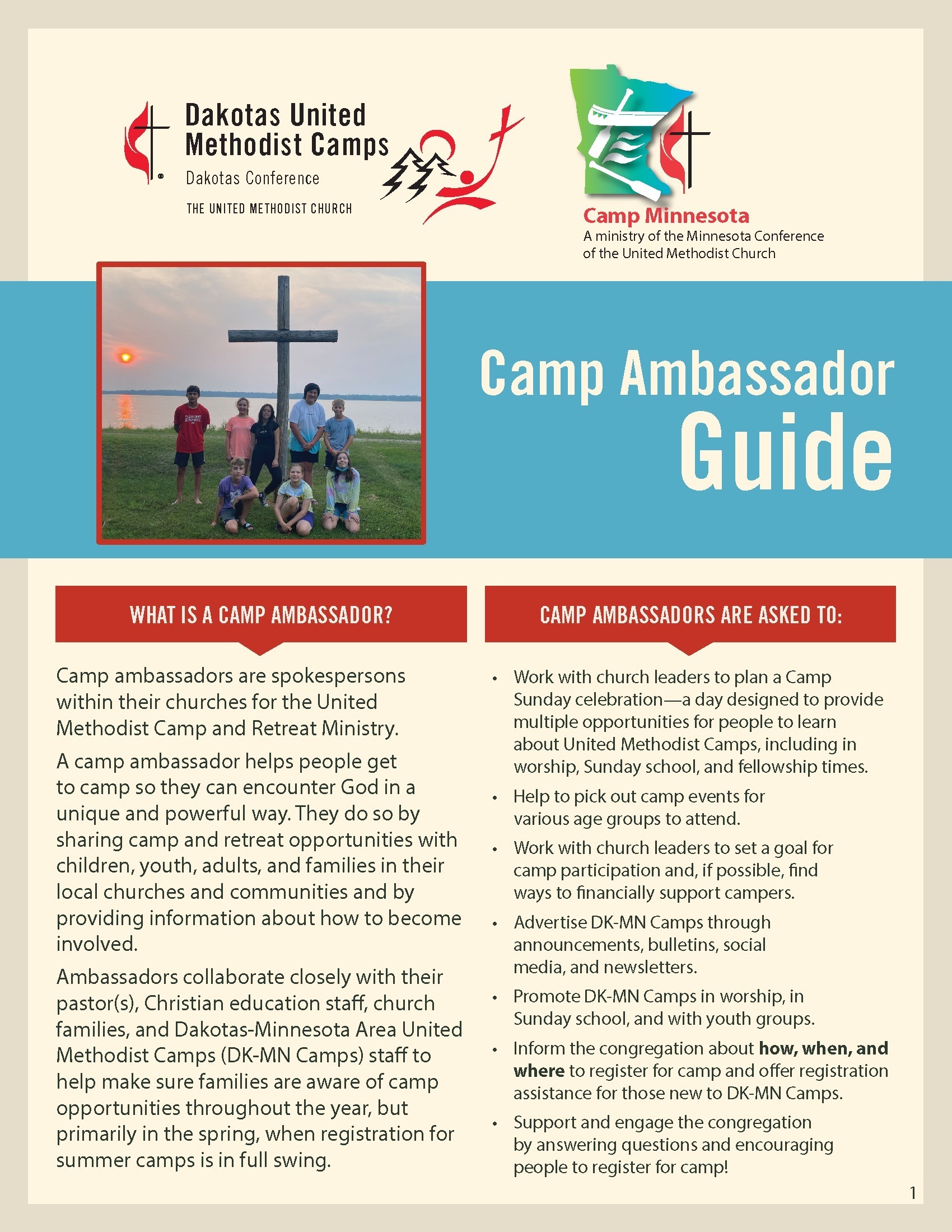 A Camp Ambassador is a vital part of the camping team and shares real-time camp and retreat information with the children, youth and families in their local churches and communities, as well as other ways to become involved in this life-changing ministry! Camp Ambassadors act as the spokesperson for UMC camping within their church.
They are the conduit for information to flow between camp and local churches. Ambassadors work closely with their pastors, Christian education staff, church families and Camp staff to help make sure families stay in-tune with camping opportunities throughout the year, but primarily in the spring. Camp Ambassadors work within their local churches to continue the tradition of sharing the mission and ministry of a UMC camping experience and are an instrumental part in helping campers experience the next level of connection to Christ, Creation, and Community.
Camp Ambassadors are asked to:
Work with their local church leaders to plan a Camp Sunday celebration—a day designed to provide multiple opportunities for people to hear about Dakotas Camping, including in worship
Work with church leaders to set a goal for camp participation and find ways to financially support campers
Promote Dakotas Camping through announcements, bulletins, and newsletters.
Discuss Dakotas Camping in Sunday School and with youth groups.
Answer questions and encourage people to register for camp!
Make sure we know who you are by completing the Camp Ambassador - Contact Information Form. It's quick and easy!
Camp Ambassador's Hang TEN! Incentive
Take camper Experiences to the Next level and receive TEN percent off the cost of camp!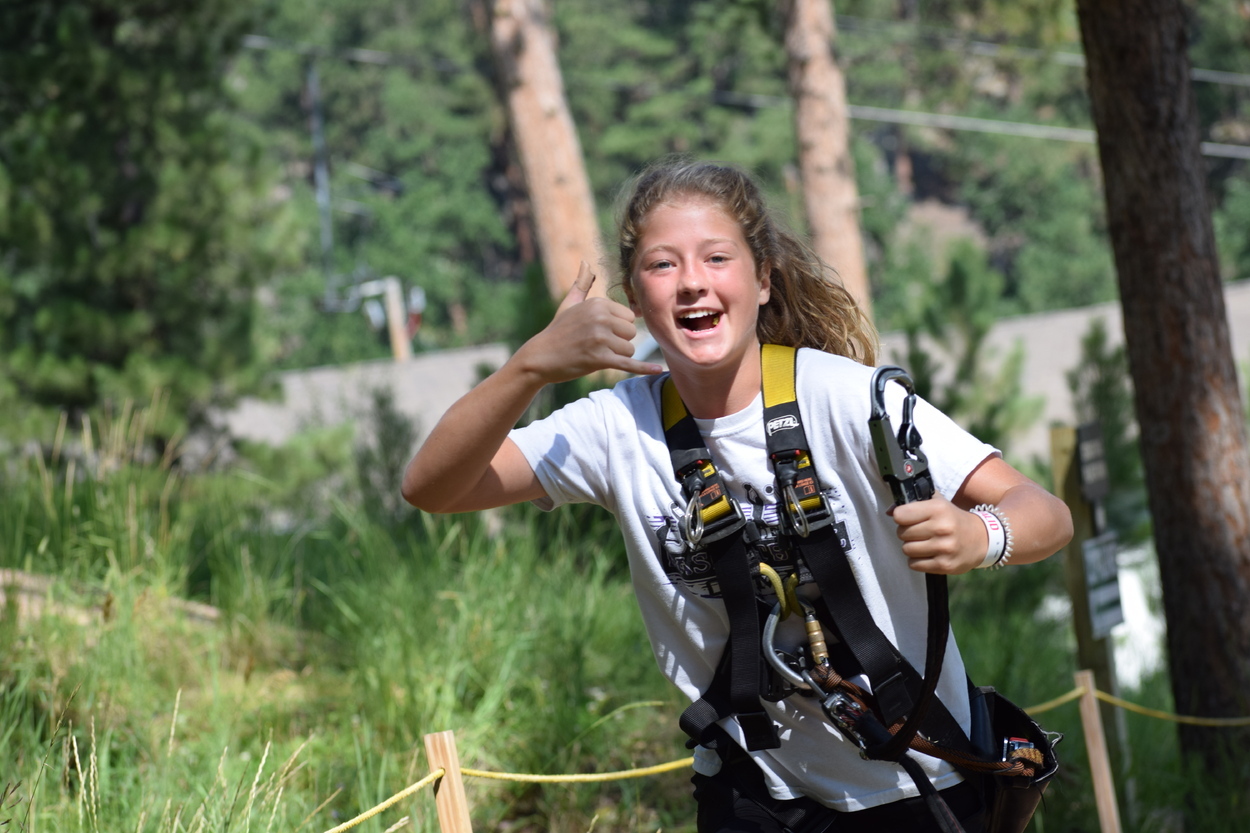 We appreciate all the ways Camp Ambassadors help promote Dakotas UM Camps. As a way to say THANK YOU for all your hard work, we would like to offer you 10% off the price of YOUR next camp for every *new camper you register/registered this year! There is no limit on the number of *new campers or number of discounts you can claim! You may use this discount for yourself, for a family member, or as a gift to someone in your church or community to help them pay for camp.
To redeem your discount(s), simply complete the "Hang TEN!" Incentive Form. Remember, any *new camper you helped connect to camp this year is eligible to count as part of your discount incentive. If you have any questions, please contact info@dakcamps.org.
* New campers are defined as those who have not been to any Dakotas United Methodist Camp events in the past three years.
Camp Ambassador Resources
The camping ambassador for your church does not do their job alone. The Dakotas Camping Staff is happy to work with your ambassador in helping inform your church and community of the camping opportunities in the Dakotas.
Our goal is to make it easy…even FUN to share this powerful opportunity, rich in tradition and rooted in faith, which is why we have put together these amazing tools for you to use to share camp!!
The Camp Ambassador Guide is your road map to everything you need to know!
Check out the Camp Sunday Worship Resources for everything you need to have and amazing Camp Sunday at your church!