Employment Opportunities
CAMP DIRECTOR – LAKE POINSETT CAMP - SOUTH DAKOTA
The Camp and Retreat Ministries of Dakotas Annual Conference of the United Methodist Church is seeking an experienced professional to lead and manage Lake Poinsett Camp. Nestled along the south shores of beautiful Lake Poinsett, this serene camp and retreat center is located 30 miles north of Brookings, in the rich farmlands of Eastern South Dakota. With multiple new lodging facilities, a modern retreat center, and newly installed playground, Lake Poinsett Camp is poised for future growth and development. This is a full time, exempt position with an anticipated start date in fall of 2023, though actual start date is flexible. The ideal candidate is a team player who understands ministry as a lifestyle and hospitality as a calling. Experience with the American Camp Association is preferred but not required. A full job description can be found here.
To apply, send a letter of interest along with a resume and salary requirements to: Keith Shew, Dakotas-Minnesota Area Executive Director of Camp and Retreat Ministries, 122 W Franklin Ave, Suite #400, Minneapolis, MN 55404, or keith.shew@dkmnareaumc.org. Ph. 612.230.6130. Applications accepted through 9/26/2023.
Come join our summer camping team!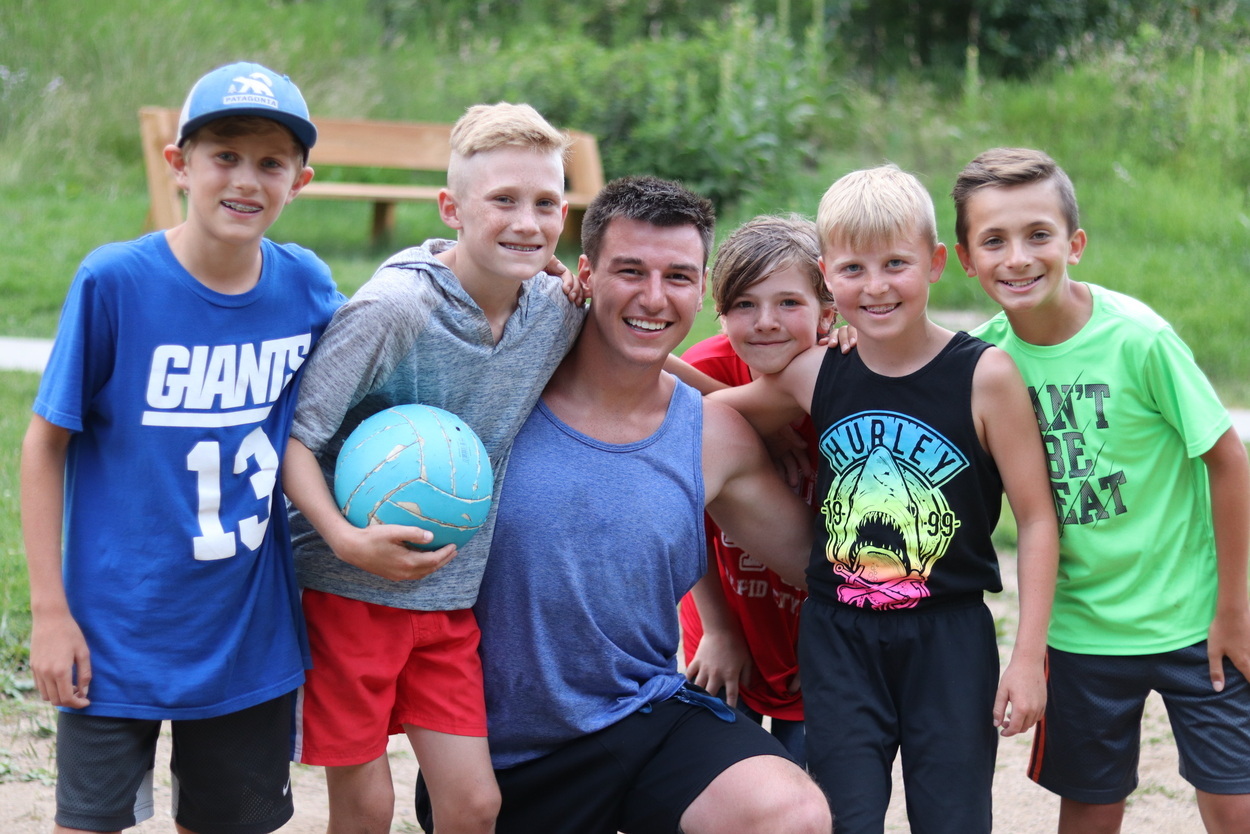 Are you or someone you know looking for a summer job that provides plenty of time outdoors, great fun with people of all ages, and an opportunity to positively impact the lives of children and youth? If so, let us know!
Join in the fun and help share Christ, Creation, and Community with campers of all ages at one of three Dakotas United Methodist camps! Now hiring cabin leaders, program leaders, support staff, and health care staff. All positions include industry competitive salary, room, board, opportunities for certifications, and an unforgettable, life changing experience. Year-round opportunities may be available. All applicants must be 18 or older.
Year-round and seasonal hourly positions may also be available for local commuters age 16+ who live off site.
To apply for a summer staff position, complete a staff application.
Click here to see a list of job descriptions.
If you would like to speak to someone about opportunities for you this coming summer, click here to contact our year-round camp directors or administrative staff.
Contact Lake Poinsett: Rev. Nicole Anderson
Contact Storm Mountain Center: Tanner Clark
Contact Wesley Acres: Rev. Paul & Brenda Lint
AMERICAN CAMP ASSOCIATION ACCREDITED