By:
Janelle Jones, laity from Spearfish UMC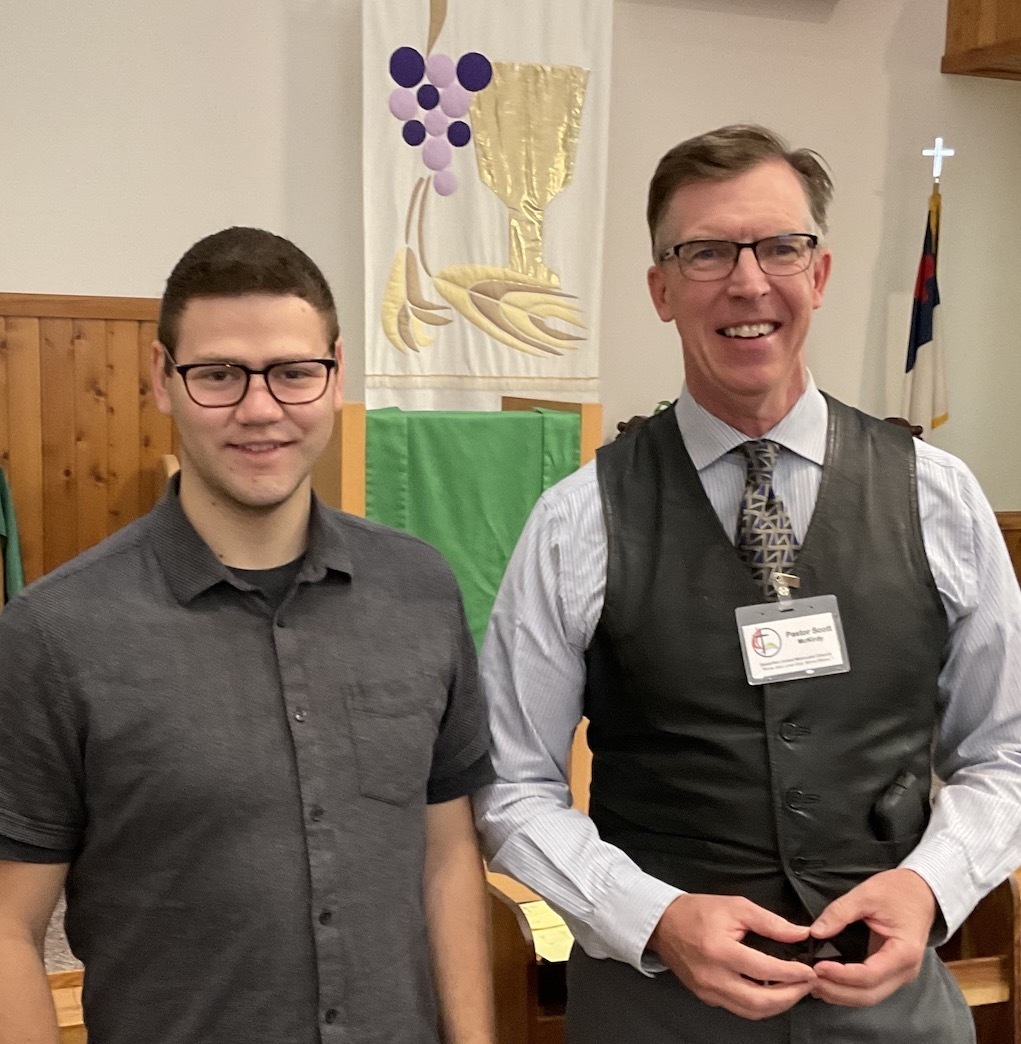 Alex Hunnes is the Elisha intern in Spearfish, South Dakota this summer. He is learning about ministry from Rev. Scott McKirdy at Spearfish United Methodist Church. Alex has preached several times, assisted with numerous funerals and graveside services, and attended many meetings and small group gatherings.
Alex attended the 2021 Dakotas Annual Conference at First UMC in Rapid City, South Dakota. He found the process very interesting. His favorite part was the Celebration of Life in Ministry worship service and hearing Bishop Haller preach. However, he wished he'd been present in Sioux Falls. The final invitation to servant ministry was a special aspect for him. This made Alex desire to have been present and stepped forward. Coming from Billings, Montana, Alex is a candidate for ministry in the nearby Mountain Sky Conference and looks forward to the upcoming journey of faith in ministry.
Alex has a grandfather who is a "retired" United Methodist pastor, currently serving a church in Montana. His grandfather, Rev. Don Hamilton, commented, "If any of the grandchildren might go into ministry, it would be Alex." When Alex left home to attend college in Powell, Wyoming, his mother suggested it was his option to be active in the church in Powell. Her point, according to Alex, was "Make your faith your own." During the two years in Powell, Alex was very active in the church, assisting with the music ministry.
Participation in Sunday school until about sixth grade, youth group and camp experiences were part of the normal routine. He and two siblings and parents were always active in the church. Alex explains, "I grew up going to church. This allowed me to start my faith journey when I was very young. I would participate in the church productions every year and still remember my favorite one: Joseph and the Technicolor Dreamcoat (the musical). This was the beginning of my performance career, which is still active today. One of my favorite things to do is perform, and this includes violin, vocal and public speaking."
In 2018, Alex graduated from high school. He attended college in Powell, Wyoming for two years. In 2020, he earned an associate degree, then transferred to Black Hills State University (BHSU) in Spearfish, South Dakota. College courses included public speaking, acting and improv training, plus a photography major. He has been working on his communication skills to show empathy and understanding.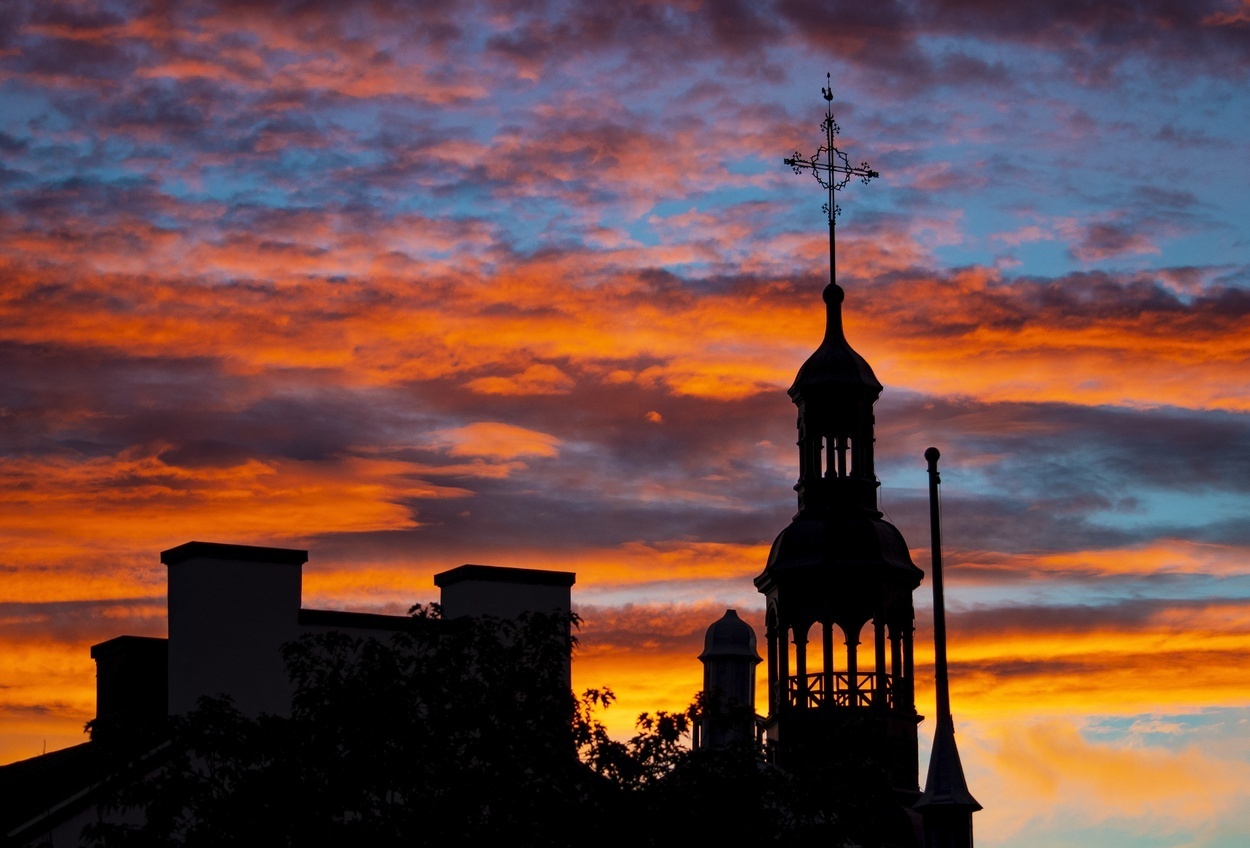 "Around 2020, I began to think about the possibility of going into ministry and have begun formally exploring that call. I am excited to see where God leads me," says Alex. He has begun the candidacy process.
Alex explains that he now understands more about the administrative part of being a pastor. He was surprised by the number of meetings both in person and on Zoom. For example, Scott and Alex meet with the Quilt and Craft group each Thursday morning building relationships and sharing prayer concerns.
Alex has read the scripture for several funerals. He introduces himself each time, saying: "I am Alex Hunnes, pastoral intern at Spearfish United Methodist Church." He feels the church and community have treated him like an assistant pastor. "Pastor Scott has involved me in many ways. He usually asks, 'Do you want in on that?' as they plan the weekly schedule. I am getting a taste of everything. Pastor Scott is a great mentor," says Alex. Spearfish UMC is very experienced with summer interns having hosted six Elisha interns starting in 2014. Some go to seminary, and some choose other ways to serve God. Spearfish hosted summer youth workers such as Darrel Leach and Kent Millard in the 1960's.
Being a pastor takes a lot of time and energy; "there's a lot to do." Sometimes it feels like too much to do and not enough time, according to Alex.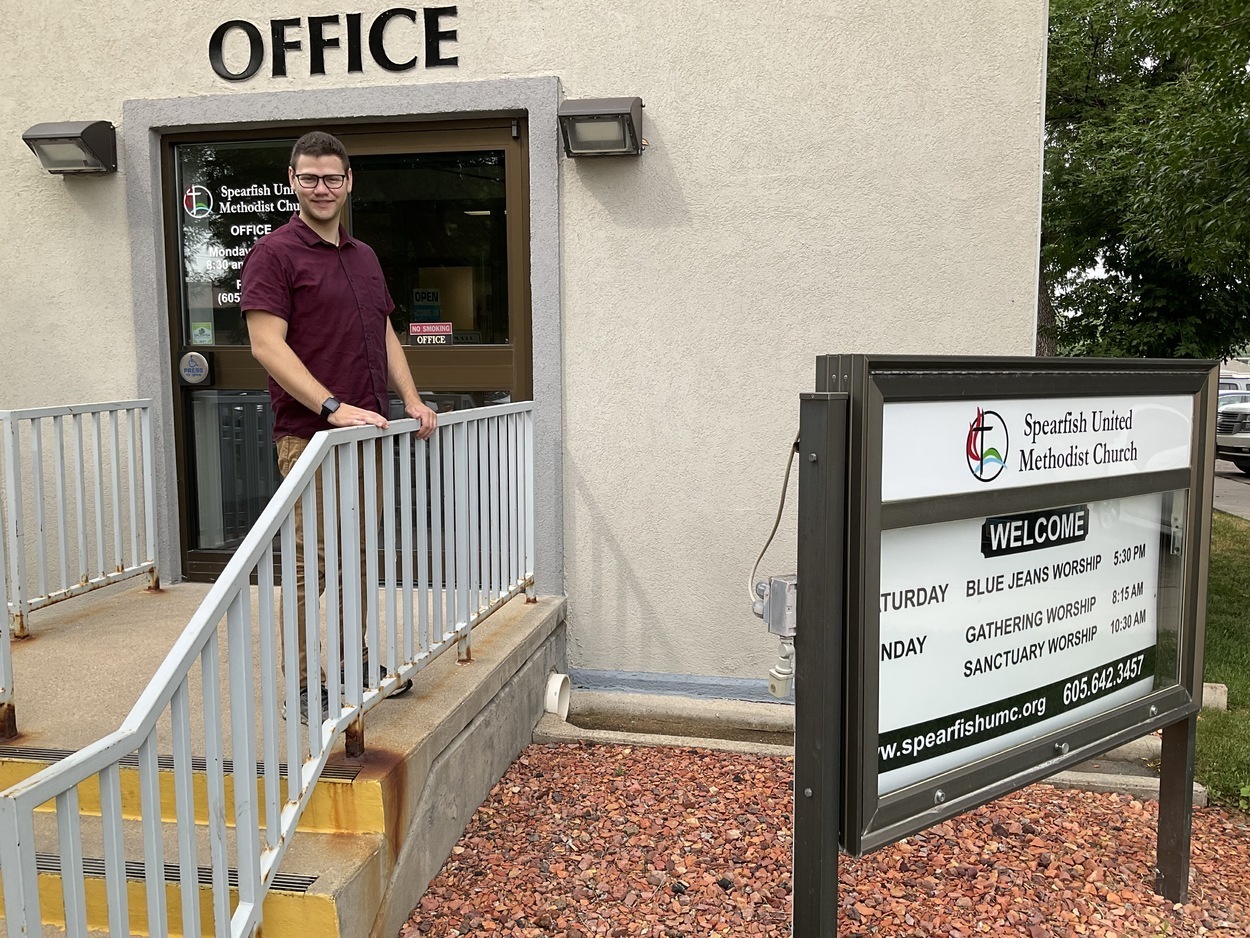 During this summer internship, Alex has increased his confidence, especially being in conversation with new people and building new relationships. An example was attending fireworks in Belle Fourche, South Dakota on July 3rd alone. One of the times that Alex preached at Spearfish UMC was July 3-4, 2021. He preached the sermon four times for services that weekend, first recorded in advance for online worship, then Saturday Blue Jeans service, and Sunday for 8:15 am and 10:30 am worship. He preached without using notes. On Sunday, July 4th he added the story about having a faith discussion with a couple while watching the fireworks on Saturday night.
"When I am not in school or at church, there are lots of activities that I enjoy, especially the outdoors. Whether I'm hiking, fishing or just exploring, I love being outside. One of my favorite outdoor activities is biking, both on and off-road. I enjoy downhill skiing, too. I love to travel and have been to about 25 countries and 23 states. I also love to dance," Alex reports.
Alex plans to complete his final year of college in Spearfish and graduate May 2022, then continue on a path to becoming a pastor. He concludes, "I love the work."
The Elisha internships are a program of the Dakotas Conference of The United Methodist Church. If you know a person who might benefit from an internship, please forward this article to them.
Learn more about becoming an Elisha intern at a Dakotas Conference United Methodist church here.