By:
Doreen Gosmire, director of communications, Dakotas UMC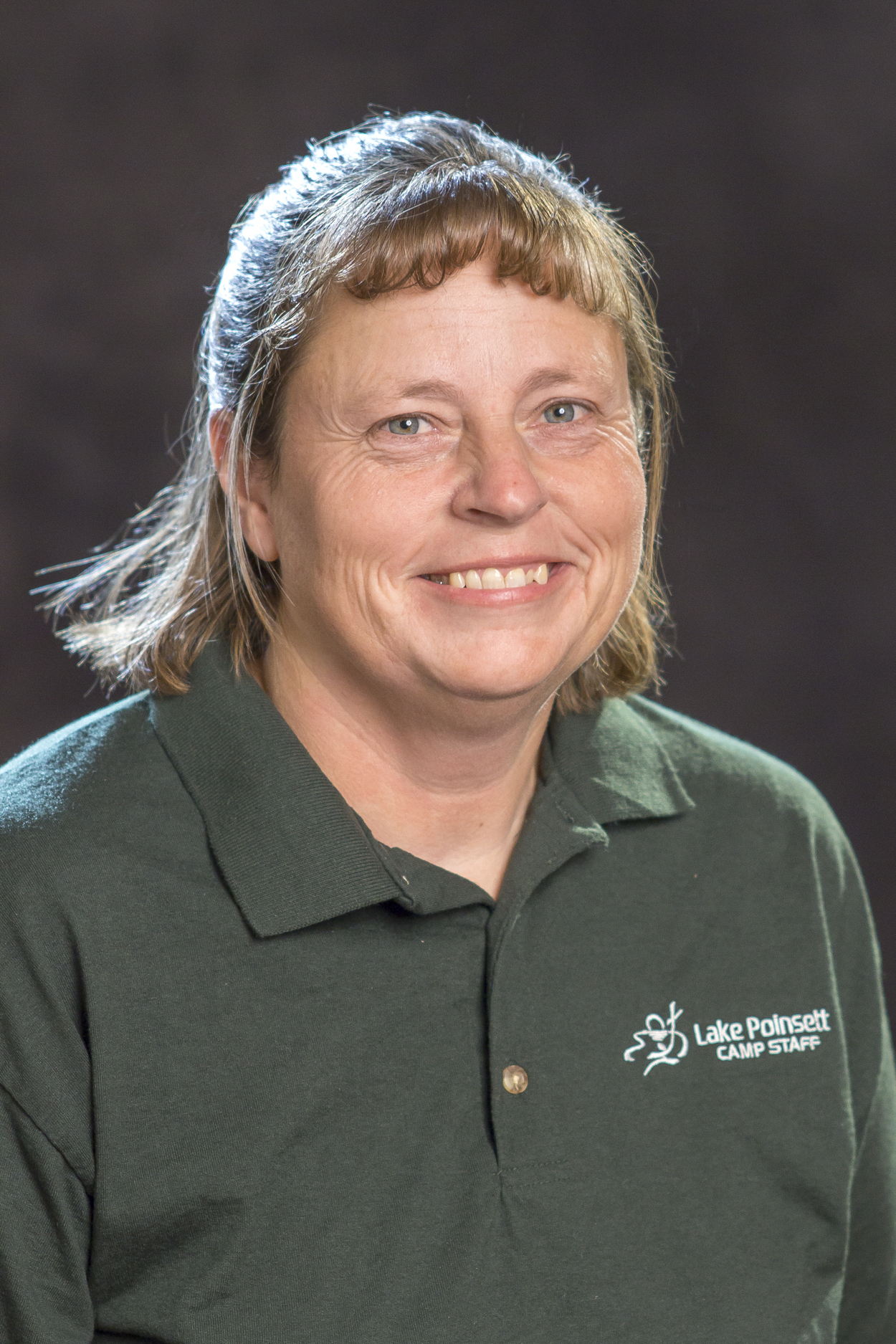 "I am just hoping that I planted the seed of Christ somewhere along the way, whether campers, staff, or guests. It is all about building relationships at camp, at churches, being present for people, and meeting their needs," said Christy Heflin, who is leaving her position as Director of Lake Poinsett Camp and Retreat Center (LPC).

She has accepted a position as Assistant Director of Resident Life at Dakota State University in Madison, South Dakota.

"Extending Christian hospitality to all is at the heart of Christy's ministry. If you've attended any event at Lake Poinsett Camp over the last nine years, you've experienced this ministry firsthand. When you're at Lake Poinsett Camp, you are made to feel special! Christy's deep care for others and attention to detail has impacted the hearts and minds of countless campers, staff, families, and guests," said Keith Shew, Dakotas-Minnesota Area Director of Camp and Retreat Ministries.

Christy Heflin grew up in The United Methodist Church in Pittsburgh, Pennsylvania. She was involved in a youth group. She studied Elementary and Christian Education in college. During the summers as a college student, she worked at Jumonville Camp.

"I worked at Jumonville for four summers. That is where I felt my call to camping ministry," said Christy Heflin.

After college, she taught third grade for one year and was a youth director at two congregations.

"I worked at a church in South Carolina for four years. I was the Director of Children and Youth Ministry at a United Methodist Church," said Christy. "Then I returned to my hometown and worked as the youth director at another United Methodist Church. That was an eventful journey."

For the next several years, Christy was the director at Innabah Camp and Retreat Center, part of the camp ministries in the Eastern Pennsylvania Conference of The United Methodist Church.

In 2012, the Heflin family moved to North Dakota where Christy served as the director at Wesley Acres Camp and Retreat Center.

"It was a fresh start for us. Our kids were young—ages three and five. It was a beautiful remote setting. Jim [Christy's spouse] always joked people were nice when you saw them. We would get excited when the UPS guy came," said Christy. "It was a time to slow down and reflect. To experience the beauty around us after living a suburban life where we were five minutes from the grocery store and ten minutes from Walmart. At Wesley Acres, we were 20 miles from the nearest town."

Building relationships in the community by hosting special events and activities were highlight of ministry in North Dakota. "We did some Christmas and Easter events. We had a sledding day. Those were fun ways to connect," shares Christy. "People came from Valley City, Wimbledon, and surrounding areas."

The high ropes course at Wesley Acres was an adventure for the Heflin. "Getting up to speed and knowing how to operate the high ropes course safely was challenging," she said.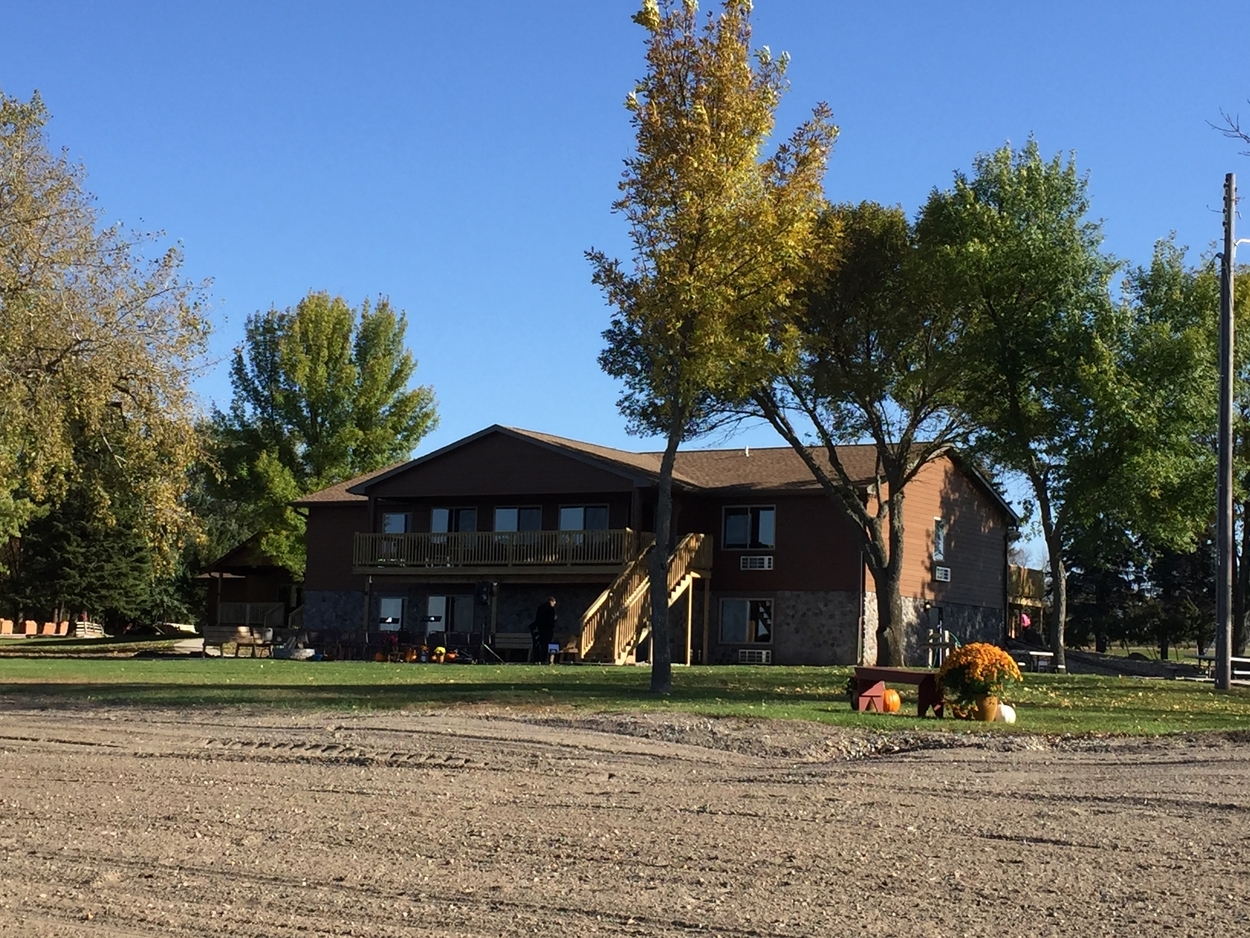 In 2014, she became the director of Lake Poinsett Camp and Retreat Center. Her relationship-building skills and fund-raising prowess were instrumental in projects like building the Voas Cabin, removing the temporary 1950s cabins, moving out an aging storage shed, and replacing it with a new maintenance facility.

"Under Christy's leadership, Lake Poinsett Camp has seen some significant changes and improvements, including the addition of the Voas cabin, which is a modern, 80-bed, year-round facility, a new maintenance and storage facility, a new playground, new deck on the retreat center, and countless other critical projects," said Shew.

One of the things that Christy likes to do is visit churches to promote the camping ministry. She has traveled to several congregations yearly for Camp Sundays, youth, and conference events.

"Christy was a very active as a camp ambassador. She often filled her weekends with visits to Dakotas churches to share the joy of Camp and Retreat Ministries. Perhaps you enjoyed making one of Christy's s'mores during Camp Sunday? Christy's dedication to sharing camping opportunities helped inspire many to attend camp, often for the first time," said Keith.

Flooding at Lake Poinsett created challenges for Christy. The waters rose when she was recovering from foot surgery. Hundreds of volunteers showed up to sandbag. The support and dedication to the camping ministry from individuals and churches in the Dakotas Conference is something that Christy cherishes.

"Our United Methodist churches are so incredibly supportive of our camping program. They volunteer at camp, send kids to camp, and donate. It is unprecedented. I've never seen that, and I have colleagues that have never seen the kind of support present here in the Dakotas Conference," said Christy.

The entire family is part of the camping ministry team. Son Spencer, who will be a senior in high school, has attended camps, done about every job around LPC, and has even been a counselor in training. Bryce, who will be in tenth grade this fall, has also been a counselor in training and has been in multiple job roles at LPC. Her husband, Jim, provides a lot of maintenance and support around the camp.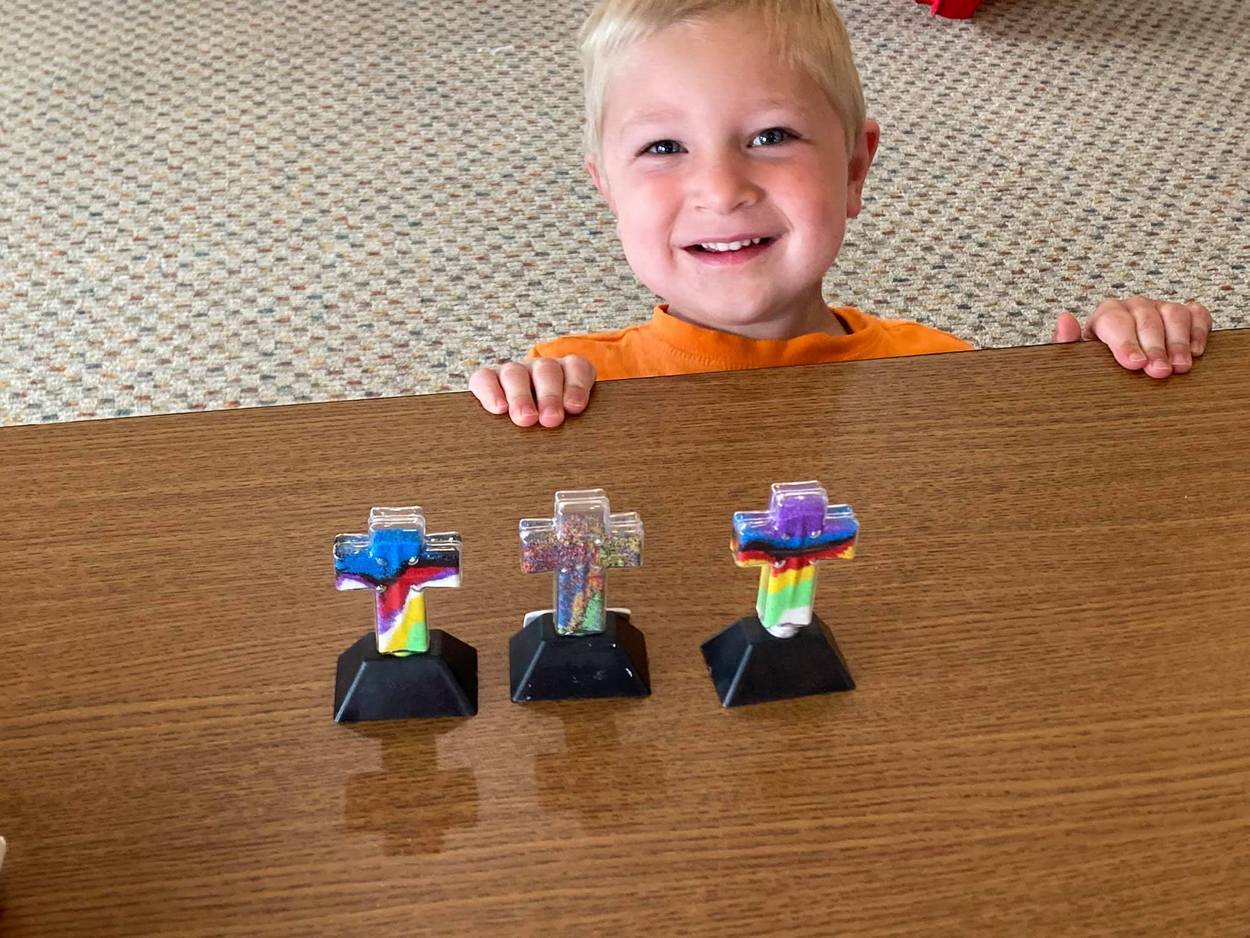 "Just watching my boys grow in the ministry and take on leadership roles is heartwarming. They see a need and just take care of it. It has just been beautiful to watch. Being able to live at camp with our kids and participate in all kinds of fun things has been a great run for all of us," Christy said.

She will carry skills and relationships with her into her new position, skills built by working with the staff each summer, maintaining camp facilities—even plunging toilets, cooking skills, and hospitality skills modeled by feeling welcome and supported in the Dakotas.

"We moved to the Dakotas in 2012. We didn't know anybody. We just picked up and moved our two kids across the country. We've been very welcomed and now call South Dakota our home. We could have relocated anywhere in the United States, but we chose to stay local, and that's because of the welcome that we received and the love from people here."

The gratitude flows both ways. Thank you, Christy, for planting the seeds of faith through your leadership and inspiration to hundreds of campers and guests who have visited Lake Poinsett and Wesley Acres. Keith Shew sums it up this way, "Christy loves Camp and Retreat Ministry. It shows up in all she does. Her work in the Dakotas and beyond, the spirit by which she served, made a positive difference to our camps, churches, conference, and our world. She will be missed as director of LPC."
A national search to fill the position of Director at Lake Poinsett Camp will begin later this month. Additional information or application and timeline will be available soon at dakcamps.org.