By:
By Doreen Gosmire | director of communication
You may have heard the term "legacy giving" but weren't sure what it meant. Here's a basic definition: it is simply planning to make a difference, both for yourself and for a cause that you believe in, through a charitable gift. The goal of such gifts is to "leave a legacy" that can make an impact for future generations.
The Dakotas Conference recently received a legacy gift from the estate of Jim and Deb Larson. The donation will bless the lives of many who come to Lake Poinsett Camp and Retreat Center for years.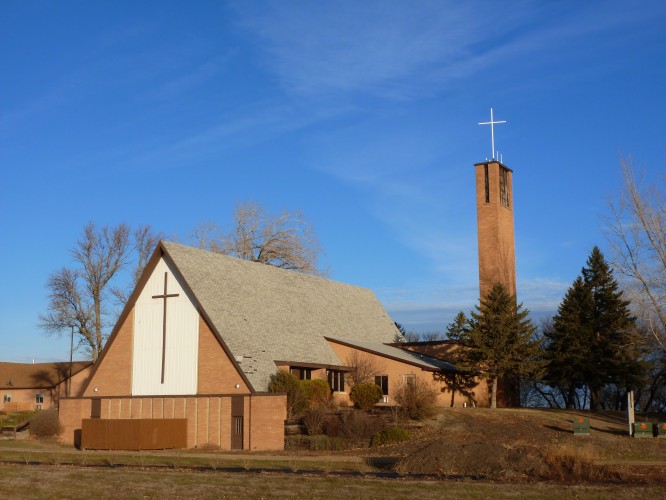 Jim Larson and his wife Deb attended Sunday worship services at Lake Poinsett chapel for decades. Jim especially enjoyed the brunch after weekly worship at the chapel. Each year, Jim volunteered to work at the spring clean-up day at camp. He would bring his speedboat during the "Waves of Fun" camp so the campers could experience boat rides and tubing. Larson's siblings attended camps at Lake Poinsett several summers. Also, one of Jim's sisters worked in the kitchen during the summer months. In retirement, the Larson's moved to live fulltime at a home on Lake Poinsett.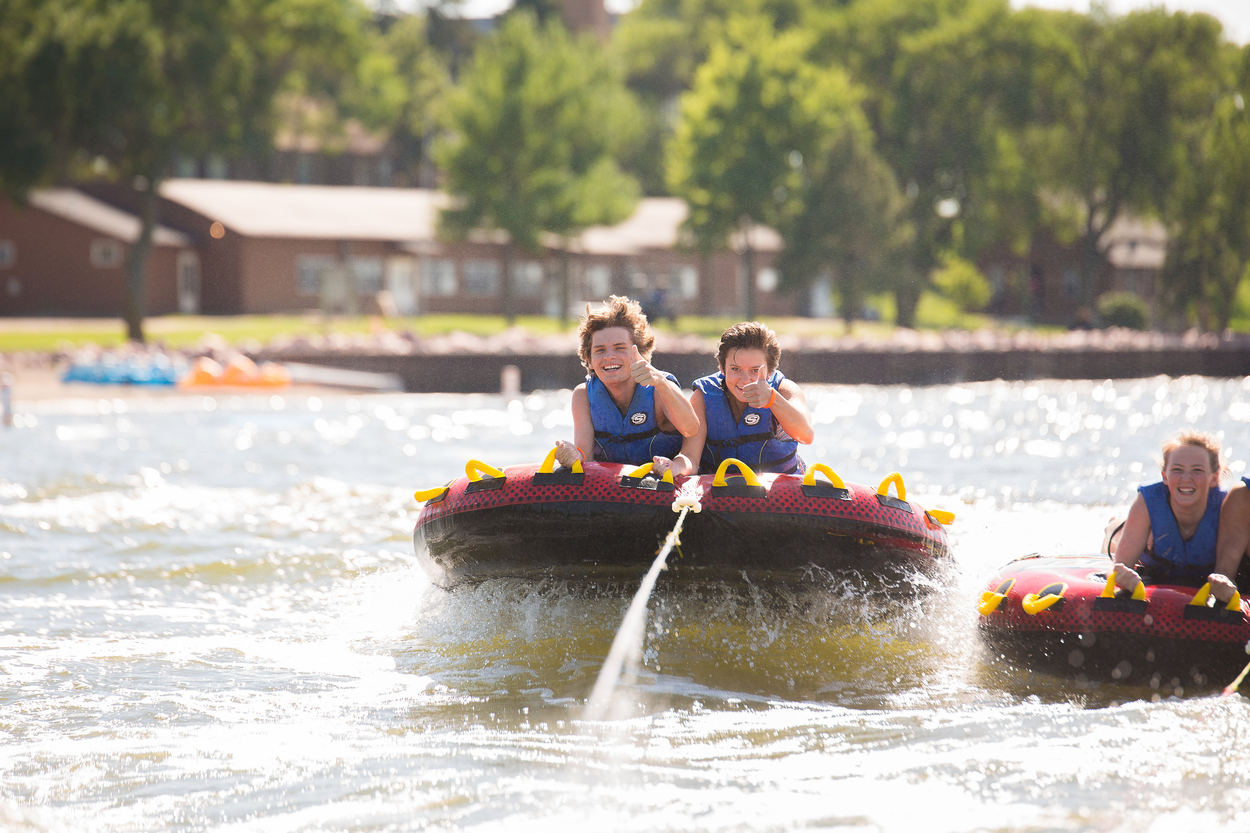 "Lake Poinsett Camp was very special and significant to Jim and Deb Larson. They expressed their appreciation by willing 73% of their estate to Lake Poinsett Camp," said Keith Shew, director of Camp and Retreat Ministry for the Dakotas-Minnesota Area.

Camp and Retreat Ministry will receive approximately $1M. The funds will be utilized for maintenance and site improvements at Lake Poinsett Camp and Retreat Center. The Dakotas United Methodist Foundation received one-half of the gift in 2017. The second half will be gifted in 2018 when the estate fully closes.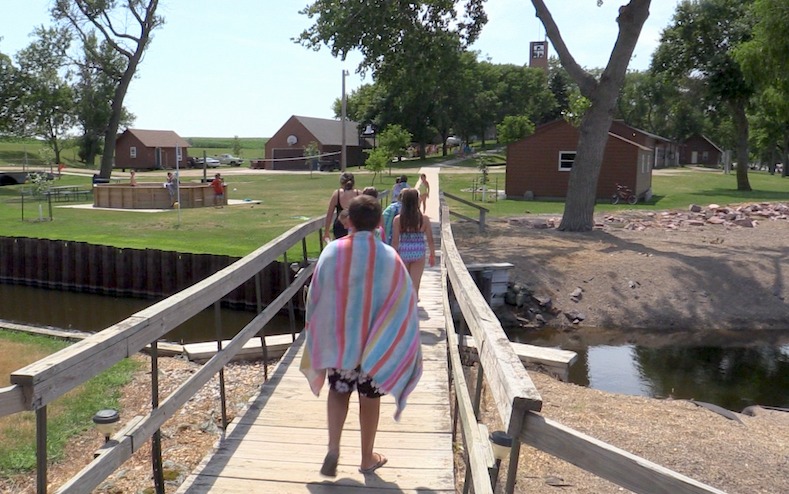 This generous gift will bless Lake Poinsett Camp in many ways. Fifty percent of the funds will be used to establish an endowment named for Jim and Deb Larson. Additionally, funds will be used to create an emergency maintenance fund and invest in Lake Poinsett's strategic ministry plan. Specifically, funds will allow relocating the current maintenance shop, construction of a children's park and play area, and addressing some immediate needs, including removal of an older cabin, purchase of a new lawnmower and completing landscaping around the new Voas cabin.
"This spectacular gift will impact campers in many ways. The Larson family legacy will live on as their footprints will be sprinkled around camp," said Christy Heflin, director at Lake Poinsett Camp.
A bench sits in front of the chapel at Lake Poinsett honoring Deb Larson, who passed away in June of 2014. A matching bench, honoring Jim Larson, will be placed next to the memorial honoring Deb. Jim passed away in Sioux Falls, South Dakota on May 8, 2017.
Shew said that the gift would impact those coming to Lake Poinsett well into the future. "This is a wonderful gift that will bless Lake Poinsett Camp's growing ministry, not only in the immediate future, but for generations to come!"
You can make a lasting difference in the lives of United Methodist campers in the Dakotas by including the conference in your legacy giving. For more information, contact the Dakotas United Methodist Foundation by e-mail or phone 605-990-7790.