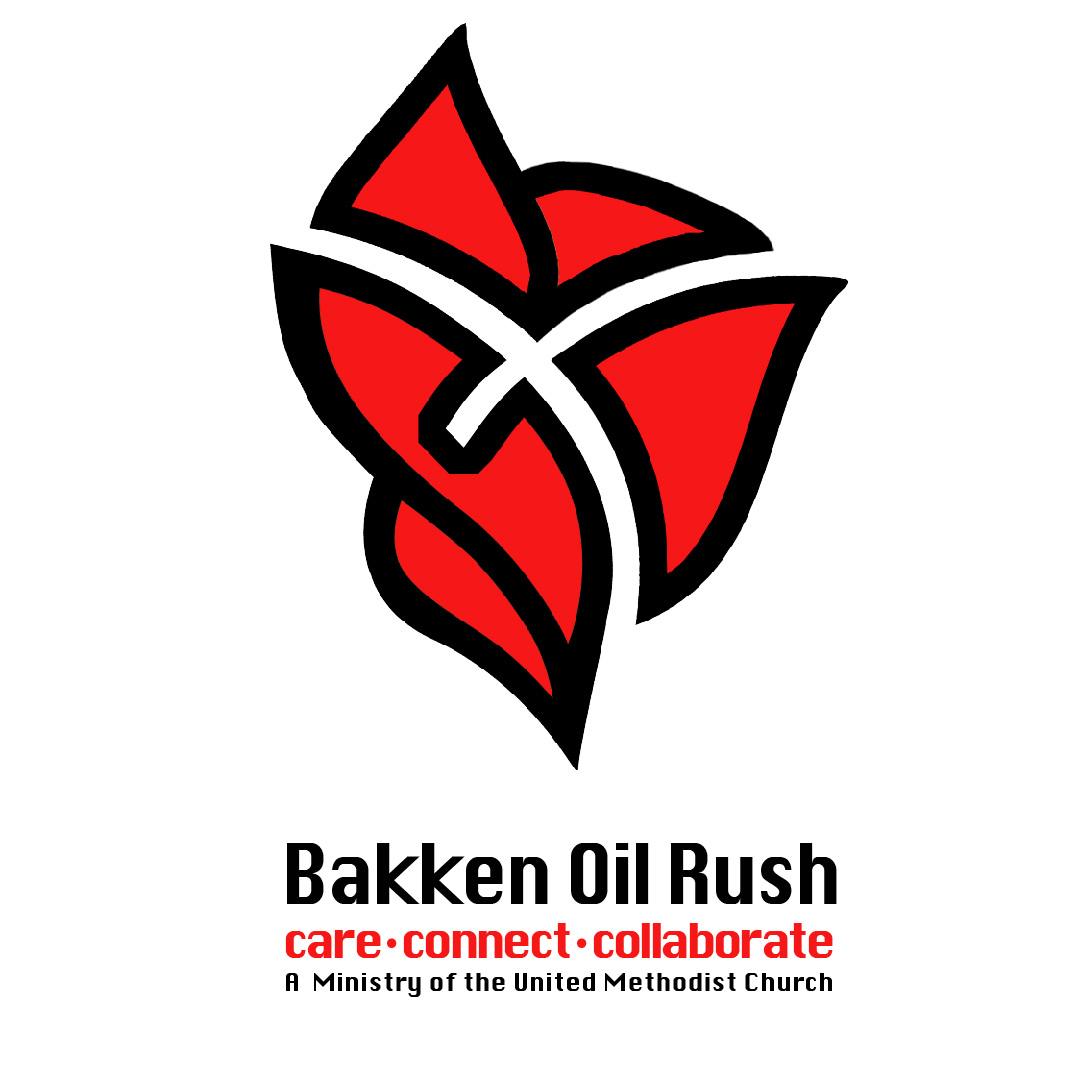 "Much has already been accomplished through our year-old Bakken Oil Rush Ministry. First and foremost, the Dakotas Conference has boldly and fearlessly responded to what is being called the greatest mission field in North America."                                                          Bishop Bruce R. Ough
The Bakken Oil Rush Ministry launches
Outreach in Watford City –Jim and Kathie Konsor, lay missionaries go to Watford City and launch a mobile thrift store. The remade 29 foot trailer moves from place to place to distribute need clothing and household items. 
$16,000 worth of goods distributed.
152 Household assisted
376 individuals assisted
4 fellowship events including held reaching 200 people
Church and Community worker Katie Petersen arrives in Williston January of 2014. Out in Faith ministry begins.   Satellite campus in northwest side of Williiston being considered
Saturday evening Out in Faith hosts supper and worship with an average attendance of 40.
Coats, household goods, and other clothing items are collected and distributed.
Out in Faith begins linking people to jobs and services.
Several locations Identified for new faith communities-- Through partnership with the General Board of Discipleship's Path One congregational development initiative and consultant Paul Nixon, we have identified several locations for new faith communities, restarts and revitalization projects.
Kids to Camp – Sidewalk Sunday School was held at  Watford City, Tioga and Stanley. 
---
"I am so thankful for the free mobile thrift store.  I was able to get coats and blankets for my four kids and myself.  It is really cold here.  We live in a camper and were not prepared for this weather."
---
God Sized Vision for The Bakken Oil Rush Ministry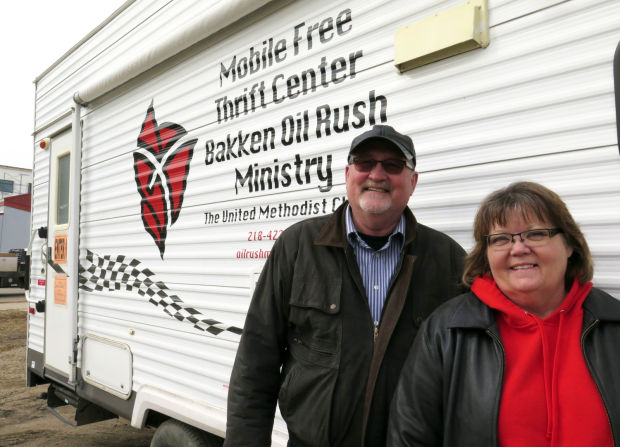 Join the 2014 Miracle Offering in two ways:
$100,000 in cash to launch the new church in Kenmare.
5,000 clothing and household items to stock our Watford City Mobile Thrift Store.
$100,000 Cash Offering
The congregations in the Kenmare area are prepared to enter into a vital merger and help launch a new regional congregation in Kenmare.
In the past several years, the oil field workers and new families moving into the area to find housing are transforming the small communities of Donnybrook, and Kenmare.. The region has witnessed a building boom as the population has grown by 12.3 % in the last three years.
$100,00 cash offering will assist with the start-up costs of the new regional church in Kenmare, including land purchase, staff support and building design.
5,000 Thrift Store Items
The Mobile Thrift Store in Watford City ministers to those who desperately need assistance in transitioning into an extremely expensive and often inhospitable environment. The top five items they need to re-supply the Mobile Thrift Store are:
Coats, including winter coats of all sizes
Hooded sweatshirts
Blankets (no comforters)
Bath towels
Heavy or thermal socks
---
"I have been living in my car for over 8 months.  I need a clean pair of socks and blankets.  I don't know how I got here and where I am going. "