Photo and story submitted by Ruby Walters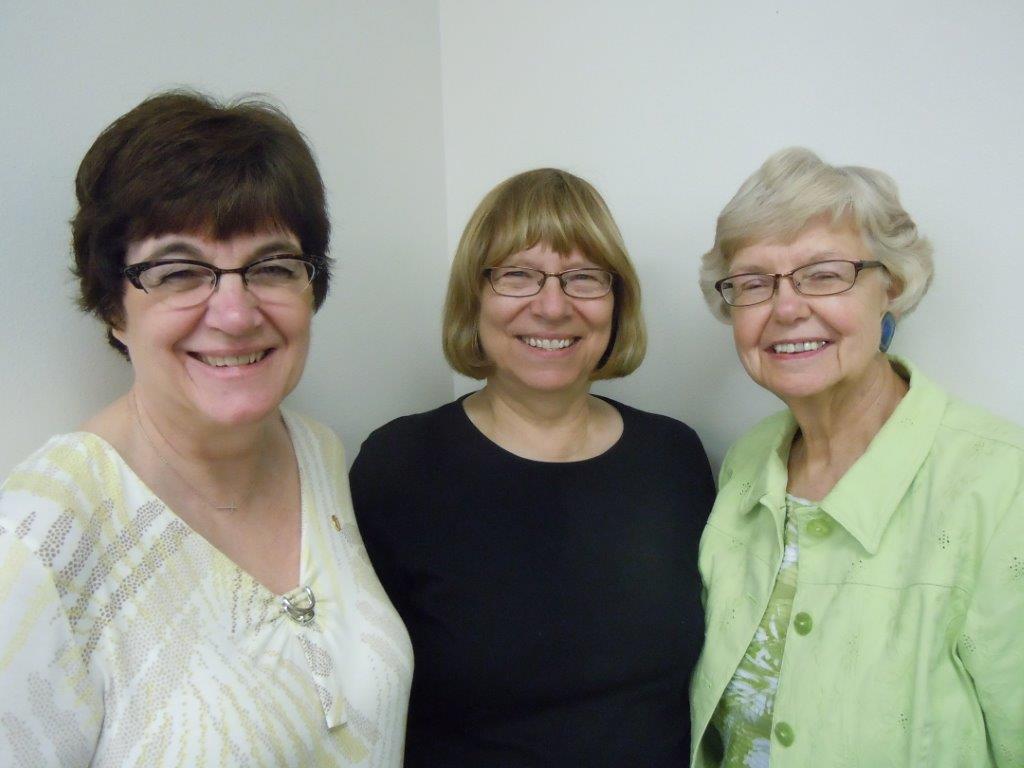 "Learning Together for Transformation of the World" was the theme for Northern Site 'Mission U' held at Jamestown College July 18-21.
Fern Bailey, registrar reported 58 students including 9 "first timers" were there to study "Living Sacramentally, Walking Justly" taught by Rev.Dayne Zachrison,pastor at Valley City, ND. The study offered ways to challenge anddeepen spiritual identity, engagement in community and involvement in missions.
Each attendee could choose to take part in one of the other two studies offered. "The Roma of Europe" was taught by Dr Kimberly Kaveny from Sioux Falls, South Dakota. Participants learned about the Roma people around the world. Roma people are sometimes called Gypsies, recorded first in the old testament. Roma now reside in much of Europe and in the United States.
"Poverty", taught by Deanna Hawkins of Prior Lake, MN provided awareness of conditions and effects of poverty around the world.
Dean, Carolgene Wolf-Matthieson and Assistant Dean, Julie Wayne organized the school to be enjoyable and very informative for all the participants.
Colleen McKirdy was the song leader. Sharon Caine was great at the piano. The music was great each day!
On "Missions Night," Karen Aman from Jamestown St Paul's UMC and Doreen Larson from the Jamestown Presbyterian Church presented a program on the work in Prison Ministry at the Jamestown State Hospital. This non-denominational effort includes a bible study, devotions, prayer and a time of singing.
Two women, one 17 and one 21, who are now in addiction treatment program called TASK talked to the participants at Mission U. The women shared their history and difficulties in life. The women also described that now they have accepted Christ and plans to stay clean and make a difference.
The participants at Mission U demonstrated compassion for these two women by talking with and hugging them. The women said, "We they had never had so many hugs in their life. Please, pray for the TASK program--its leaders and the women that will benefit from completing the program!"
On UMW night participants learned about what Dakotas Conference and North Central Jurisdiction are doing. Plans are being made to attend the Assembly to be held in Louisville, Kentucky from April 25-27, 2014.
Photo: Left to Right -- Dean, Julie Wyne,Jamestown; Registrar, Fern Baily, Wahpeton; and Dean, Carolgene Wolf-Matthiesen, Jamestown.