By:
Doreen Gosmire, director of communications, Dakotas UMC
It happens this week! The 29th Session of the Dakotas Conference of The United Methodist Church is taking place at the Bismarck Event Center, June 9-11, 2022.
The three-day conference session is a time for Dakotas United Methodists to worship and enjoy fellowship, learn from teaching sessions, seek God's guidance as we make decisions about ministry direction, determine budgets, ordain and commission clergy, and receive the bishop's clergy appointments. Annual conference is not just for clergy and lay members; it is for anyone who would like to attend as a guest. Here are some things to guide your participation.
If you are joining the annual conference in Bismarck, North Dakota, you will want to access the detailed schedule. Sched is an app that allows us to publish an electronic schedule with details, including contact information for speakers, presenters, coordinators and moderators, handouts, directions, maps, and photos for each session. Click here to go to Sched for the 2022 Annual Conference. If you would like to receive updates and changes, sign up as an attendee, and encourage others to do the same. You will be able to save the schedule to your home screen (the icon at the right will appear on your mobile device), and you can also receive up-to-date schedule information as a text or e-mail. Learn more about Sched.
If you cannot make it to Bismarck, you can view most of the 2022 Annual Conference on the Dakotas Conference website. The live stream will include all the worship services, Ted Tals, plenary sessions, and the laity sessions. The lunch and learn sessions and the workshops will be recorded and made available later.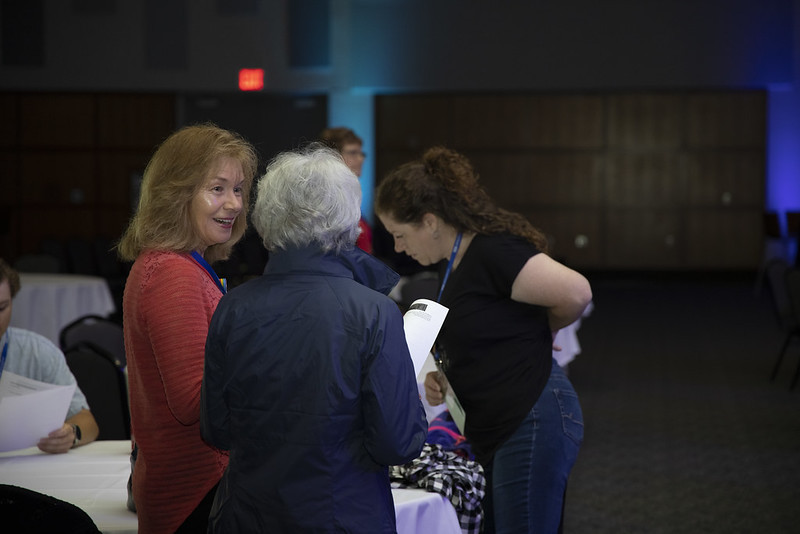 Legislation: There will be several items of business voted on at the 29th Session of the Dakotas Annual Conference, including the 2023 Budget Proposal, three legislative items—a resolution to form an Inter-Methodist Standing Committee, changes to the language related to lay equalization, and changes to the disaffiliation process. The body will also approve a consent calendar and receive reports. View all of the legislation in the 2022 Conference Workbook.
To get familiar with the legislation, registered members of the Dakotas Annual Conference attended Pre-Conference Gathering Session. View a recording of one of the sessions and read through the questions and answers gathered over the four sessions.
TED Talks: A TED Talk is a presentation of less than 20 about a complex topic or issue that we are wrestling with. The speakers will share how ideas might hold promise for us in ministry and our faith journeys. We have invited four speakers—Rev. Ben Ingebretson, Rev. Allen Stanton, Ann Crews Melton, and Dr. Russ McDonald join us as we seek to understand and be more like Jesus, the healer. The topics are discipleship, rural ministry, race relations, and consensus-building.
Workshops: There will be seven workshops in two separate sessions. Workshops that will take place on Thursday, June 9, at 1:15 p.m., are The Vital Rural Church, Welcoming Our Neighbors, Discipleship Tree Unpacked, and Courageous Leadership. Worships that will happen on Friday, June 10, at 4 p.m. are: Digital Discipleship, Welcoming Our Neighbors, and Discipleship Tree Unpacked.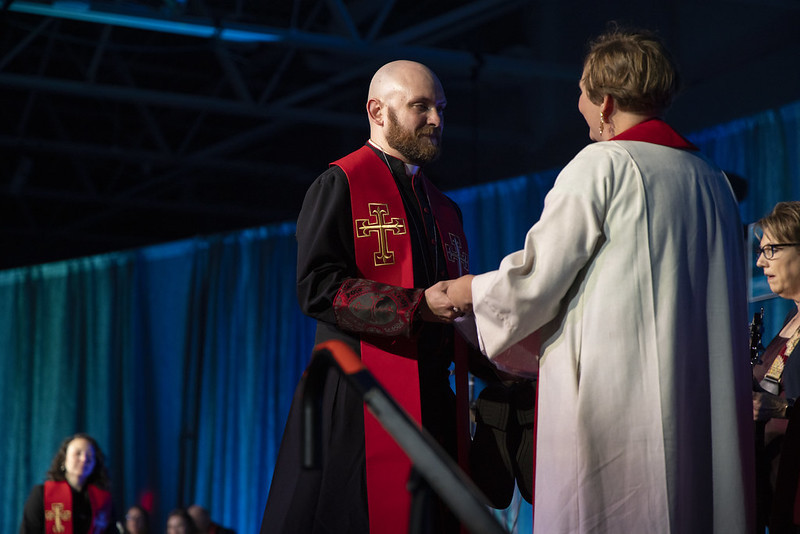 Lunch and Learn sessions: Participants can select from six Lunch and Learn sessions. Sessions happening on Thursday, June 9, at 12:15 p.m. are The Rural Church as Community Leader. Living BIG (Boundaries, Integrity, and Generosity), Single-Board Governance Model. Lunch and Learn sessions that will take place on Friday, June 10, at noon are: Dismantling Racism, How Do We Decide: A Practical Toolkit, and How Investing Can Turn Around a Church.
Opening Worship with Episcopal Address: On June 9, 2022, at 8 a.m., Bishop Bruce Ough will present the 2022 Episcopal Address "Do We Need a Doctor?" Building on the 2022 Annual Conference theme, "Jesus: Healer," Ough suggests we are a broken and wounded people and church living in a deeply divided country and world. We need a physician greater than ourselves, Jesus.
Celebration of Life in Ministry Service: At a Celebration of Life in Ministry worship service Friday, June 10, 2002, at 7 p.m., we will honor friends and colleagues who have died in the past year. We will also celebrate our retiring clergy, the clergy being commissioned, elders being ordained, newly assigned licensed local pastors, and licensed local pastors completing their educational requirements.
Festival in the Park: Participants will head over to Sertoma Park on Thursday, June 9, from 5:30-7 p.m. for food and fellowship. A crew from Legacy UMC in Bismarck will be grilling up brats and hamburgers and serving. There will also be some games, including a friendly game of corn hole. Taxi 9000 will be shuttle rides from the convention center to the park and then from the park to the hotels.