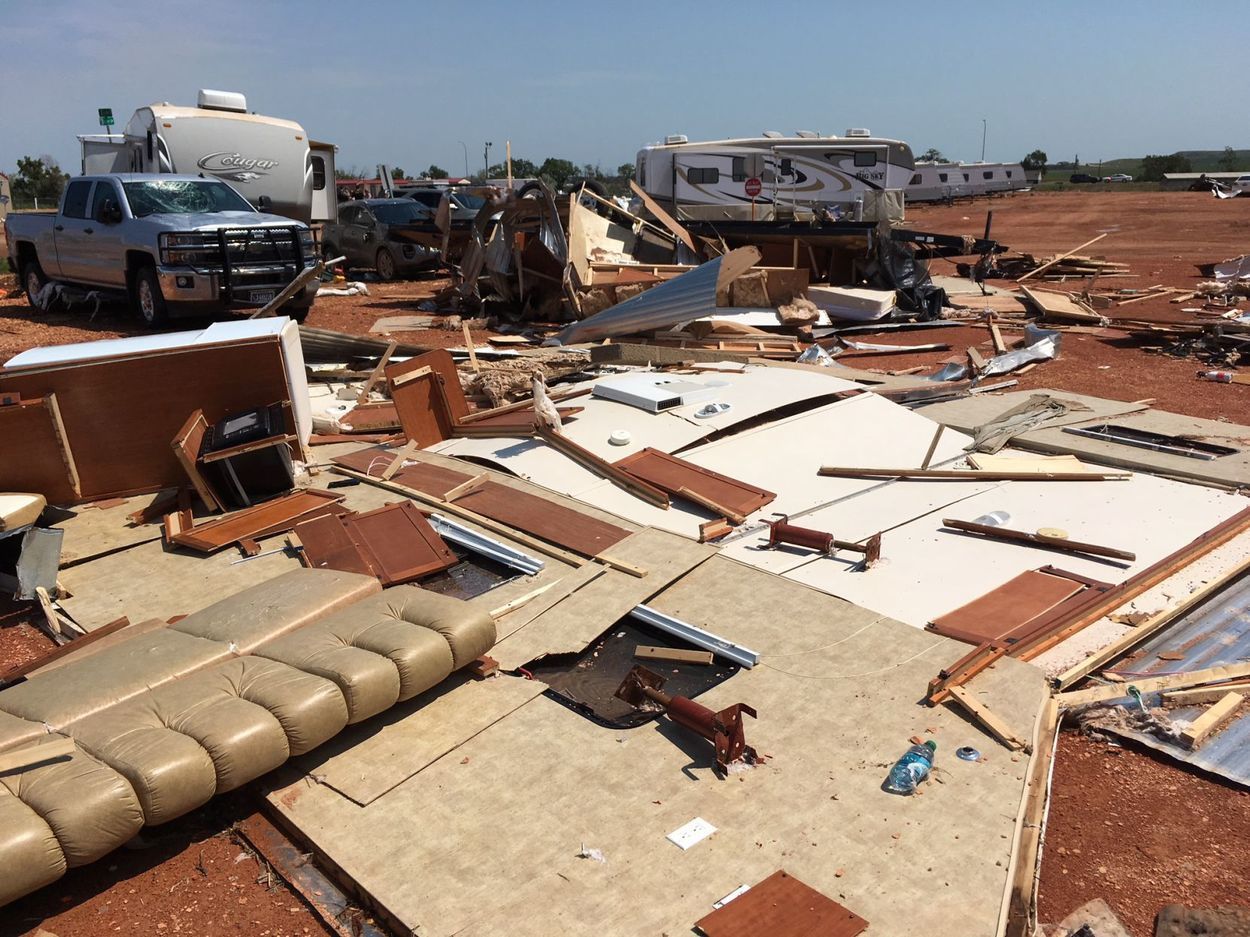 WATFORD CITY, ND — A 1-week-old baby died Tuesday, July 10 after a tornado ripped through a Watford City RV park, injuring more than two dozen and displacing about 200 people.
The tornado, with wind speeds that reached 127 miles per hour, touched down in a narrow strip of the Prairie View RV Park, said John Paul Martin, warning coordination meteorologist. Get the full story by Amy Dalrymple of the Bismarck Tribune here.
The Bakken Oil Rush Ministry in Watford City, led by Jim and Kathie Konsor has been reaching out to victims of the tornado.
"Our prayers are with all the families that are hurt, displaced and in need of help and encouragement," said Jim and Kathie. The Bakken Oil Rush Ministry operates a thrift store that sells clothing and household items for a nominal fee.
"We opened the thrift store up for those people that were displaced and lost everything in the storm," said Jim Konsor. "We did not charge for any of the items that were needed.
The ministry will help everyone they can. If you would like to help send cash donations to: Bakken Oil Rush Ministry, PO Box 2901, Watford City, North Dakota 58854. You can also donate online here.