By:
Kathy L. Gilbert, United Methodist News Service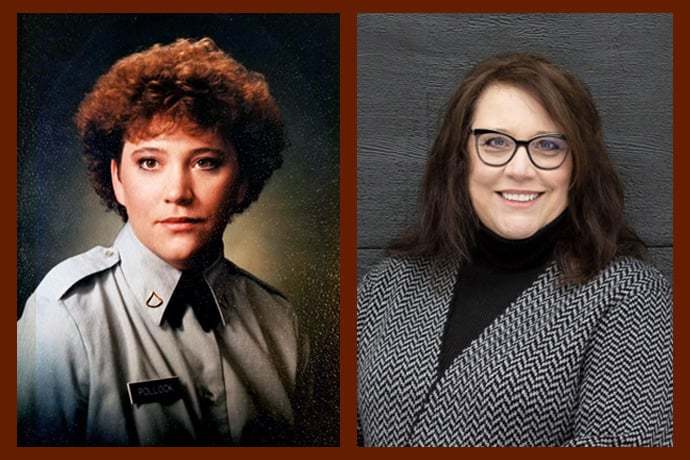 As we celebrate Veterans Day, three episcopal leaders of The United Methodist Church reflect on how military service enriched their lives and helped them become the leaders they are today. Kathy L. Gilbert, United Methodist News Service, talks with three first-term bishops, including Bishop Lanette Plambeck, resident bishop, for the Dakotas-Minnesota Area.
Plambeck, a U.S. Army veteran, enlisted in the Army after graduating from Morningside University in Sioux City, Iowa.
She received her training at Fort Jackson in South Carolina. She was deployed to Desert Storm/Desert Shield as a military intelligence analyst from 1989 to 1992. In the Army, she studied Russian language and culture and spent almost a full year at the Defense Language Institute in Monterey, California. She also served as a licensed counselor in family systems and chemical and substance abuse from 1992 to 1997.
"Ministry with veterans has been a keynote ministry in all my settings," she said. "There is a particular trust I was granted as both a pastor and veteran that created sacred and safe space for persons to share their hardest stories."
Plambeck learned a powerful lesson from her company commander while in training at Fort Irwin in the Mojave Desert in California in preparation for deployment to Desert Storm. She said he was a person of faith and as they were stargazing one night he reflected on how God didn't intend for any of us to know war.
"It was powerful to hear him pray with and for us that we and the world would one day know peace. He was the first person who taught me the importance of maintaining Sabbath — even in the midst of difficulties — and to anchor myself deeply in prayer, community and the reading of Scripture."
In her travels, Plambeck said she always looked for the Cross and Flame of The United Methodist Church and knows she can find a familiar place to worship.
"It was always a joy hearing a familiar hymn sung in a language not my own and to know no matter where I was in the world, I could find the people called United Methodist," she said.
Bishop Lanette, along with Bishops Delores J. "Dee" Williamston, and Cedrick D. Bridgeforth, talk about the skills and life lessons they learned in the service.

Read the entire article