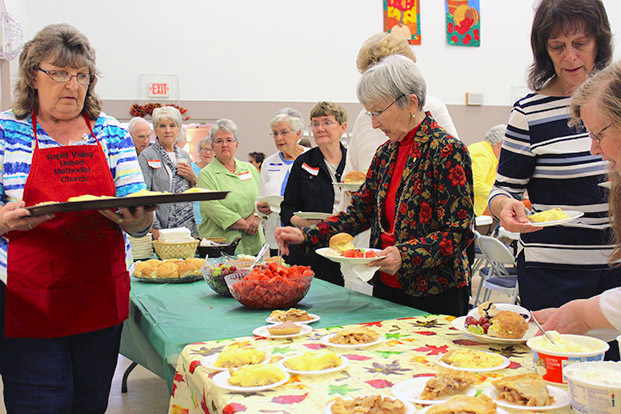 United Methodists in the Black Hills region collected more than $25,000 in mission kits and cash for the United Methodist Committee on Relief (UMCOR) and hunger projects throughout the Dakotas Conference. Rapid City First UMC hosted the event on Sunday, October 14, 2018.
The event featured refreshments prepared and served by Rapid City First UMC. A time of worship was led by the church's praise team.
Rev. Mark Johnsen, who serves Prairie View UMC, detailed plans for the upcoming Volunteers-in-Mission trip to Puerto Rico. Prairie View UMC is organizing this rebuilding effort as Puerto Rico faces long-term recovery from Hurricane Maria.
The featured speaker for the mission event was Anna Quinn, executive director of the Hope Center. She focused on the facts of poverty in Rapid City and the issues that must be addressed to bring about lasting transformation.
The event concluded with a Prayer of Dedication for the kits and gifts received.